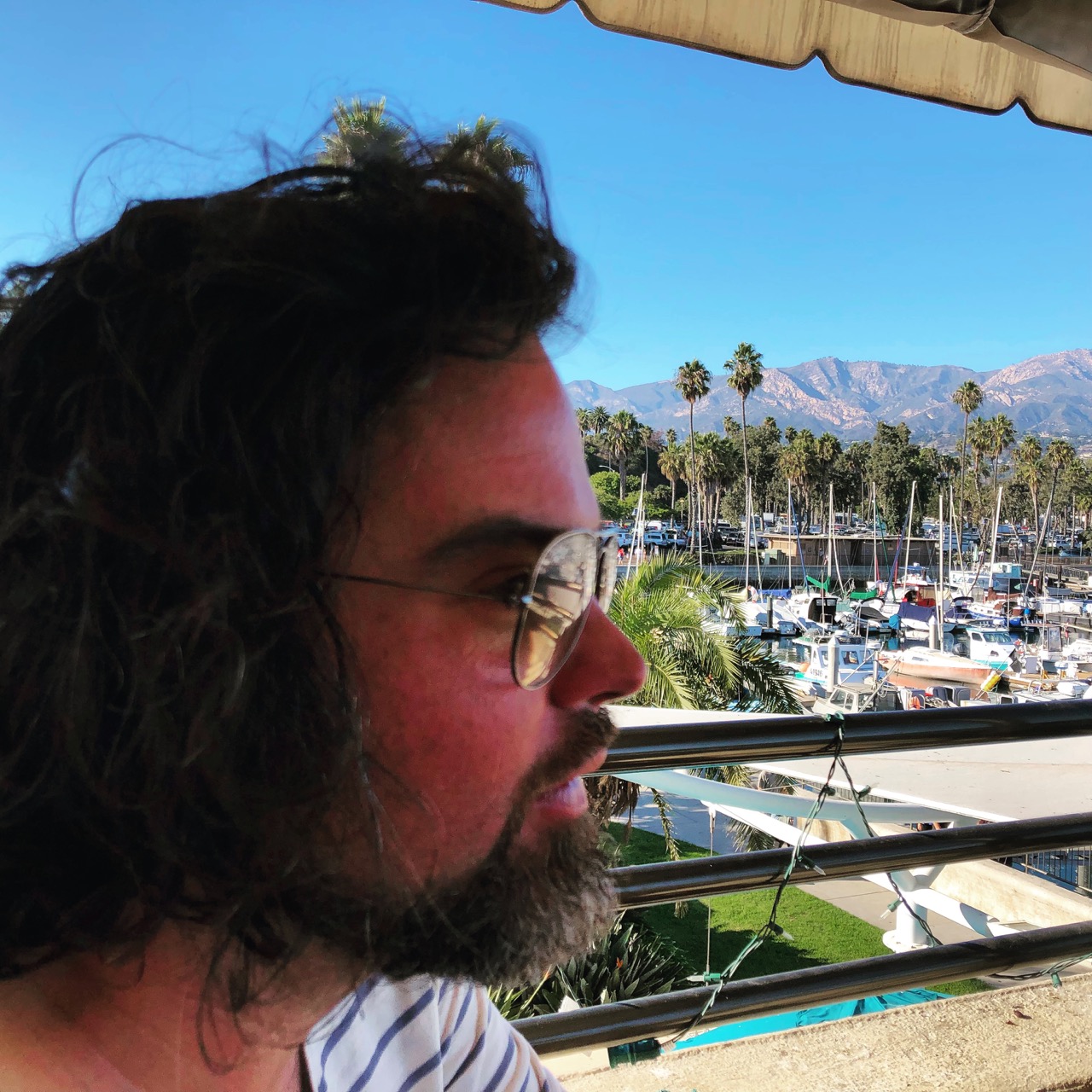 To recap, we sailed from Morro Bay to Avila Beach, where we spent a brief, rolly night and rose at 3a to round Point Conception, landing on the far side at Cojo Anchorage. We spent another rolly night here and woke with the dawn to head onward to Santa Barbara, where we looked forward to docking and getting some decent sleep. We were so tired, and the dawn was so beautiful.
South of Point Conception, one enters Southern California. The water and the air are warmer. I was sailing in a sweater instead of five of them, and the scenery was glorious.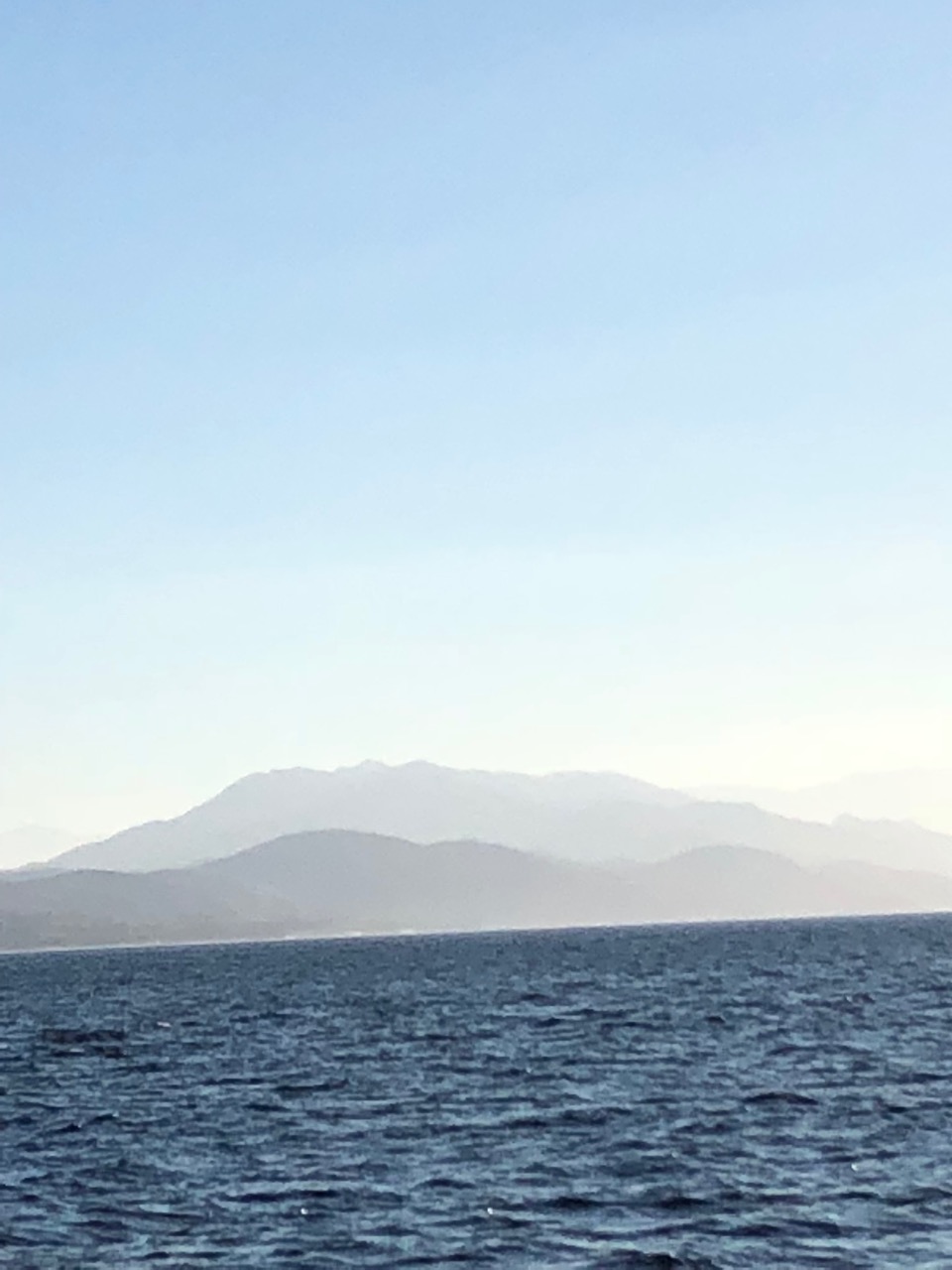 Along the way, dolphins came to play in the wake of our bow for the first time!
When we arrived, James had been awake for most of the last 52 hours. I had been able to get a bit more sleep, but we were both weird and euphoric as we tottered up to a nearby bar to celebrate rounding the Point! When we eat out these days, we mostly do so at Happy Hours that have good food, because it's cheap and we tend to rise and sleep with the sun just now. We were thrilled find ourselves at Endless Summer, looking like normal people! We were stinky and sticky, but it's amazing what a clean change of clothes and perhaps some lipstick can do. From a distance, we could totally pass for regular people.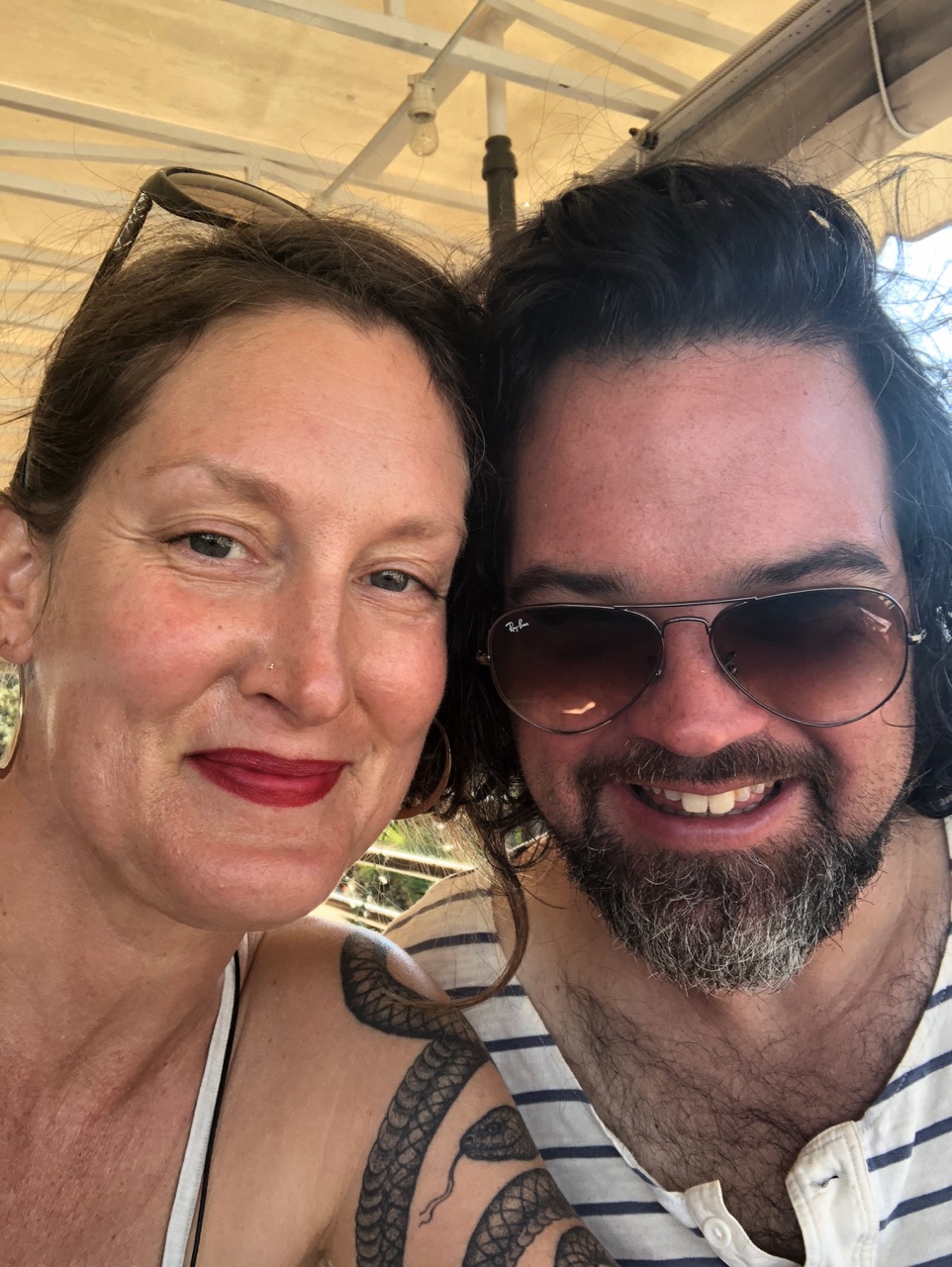 Santa Barbara is gorgeous; the marina is nestled right against a walking path that is so deep into the water that waves often crash over it. We had a lovely walk along it in the twilight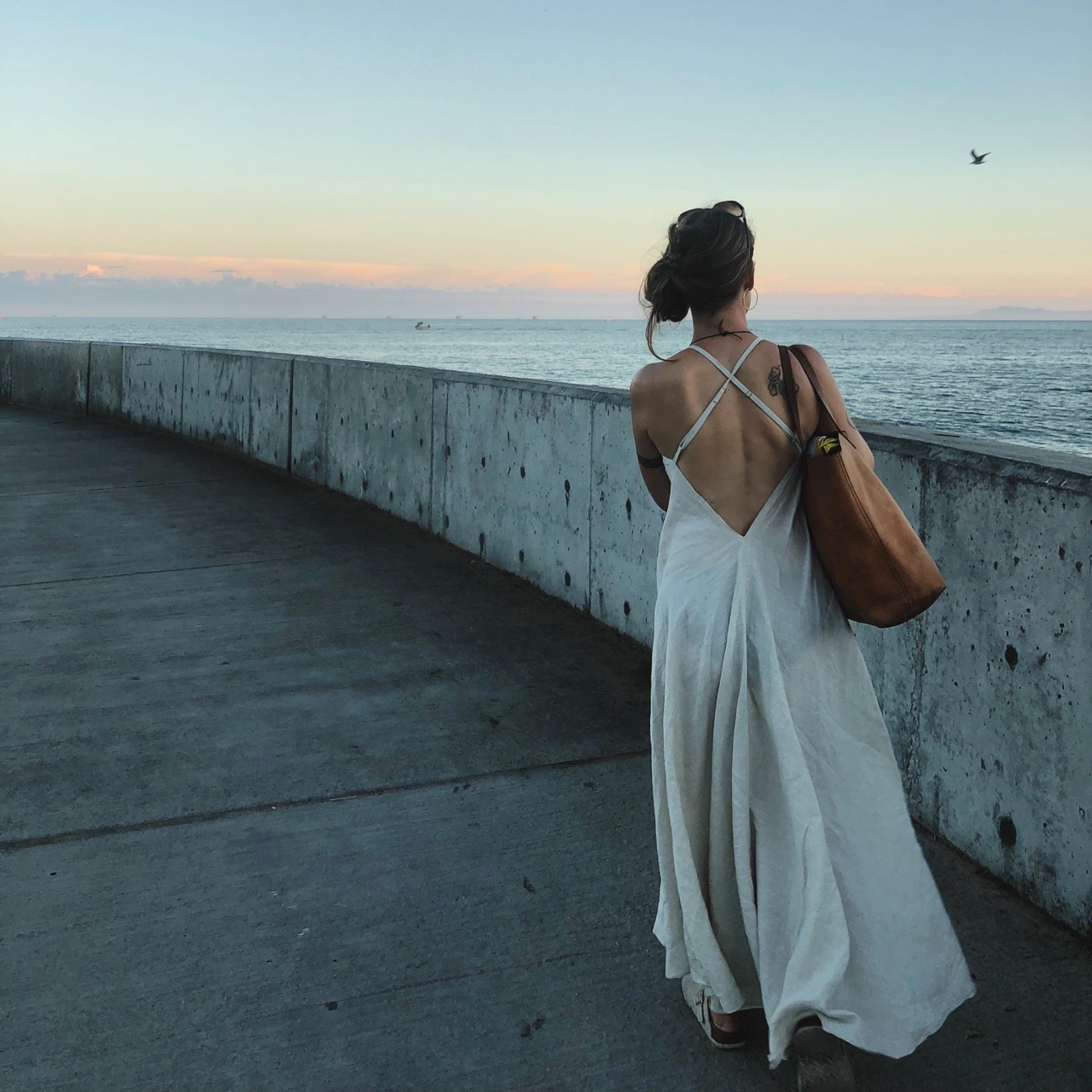 as we headed home to our ship, where we slept a very well-earned sleep.