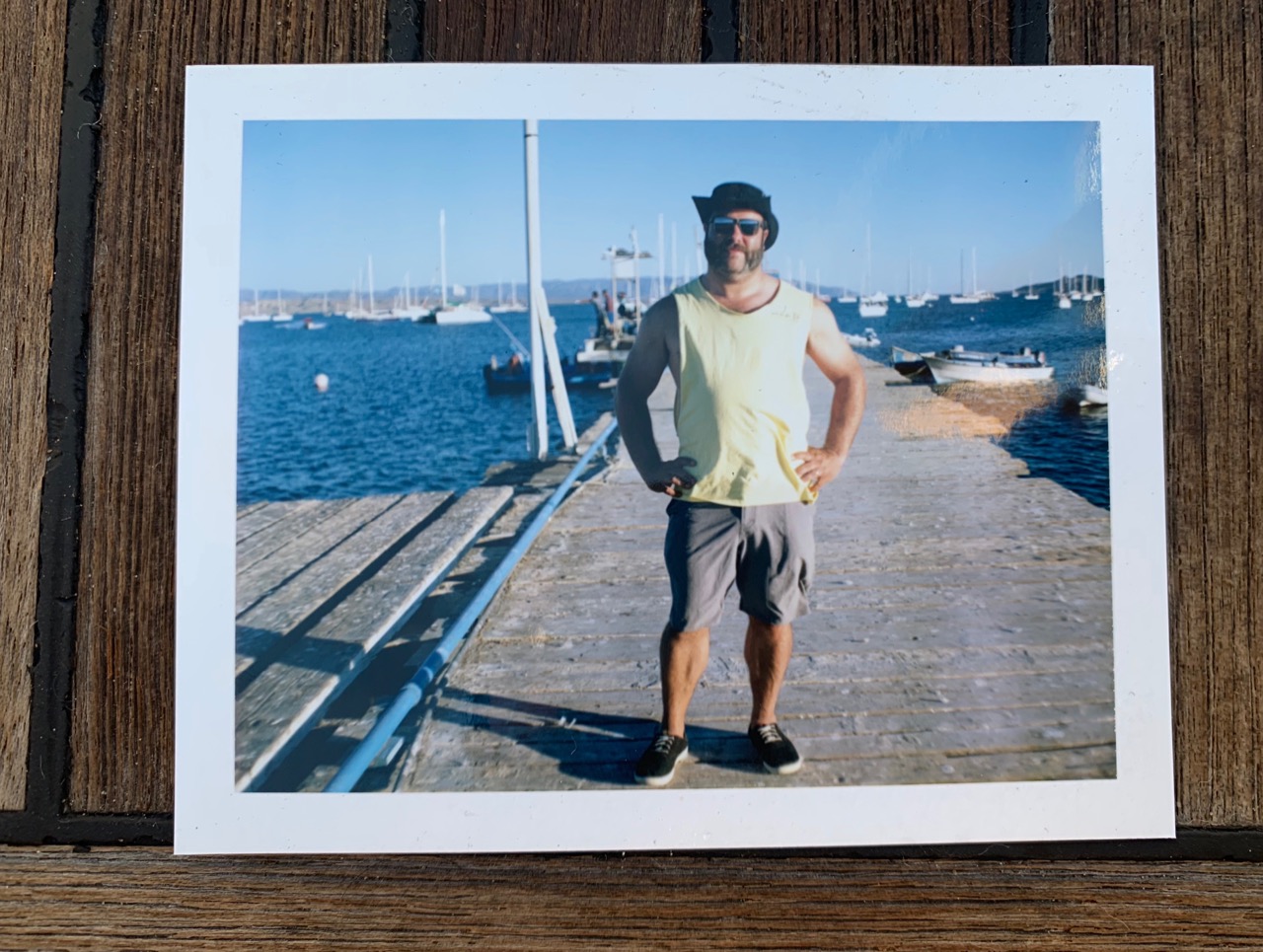 Our friend, bright shining light of human inspiration, and crewperson Gabe shot a lot of stuff during his time aboard Rejoice, and here are a few of my favorites.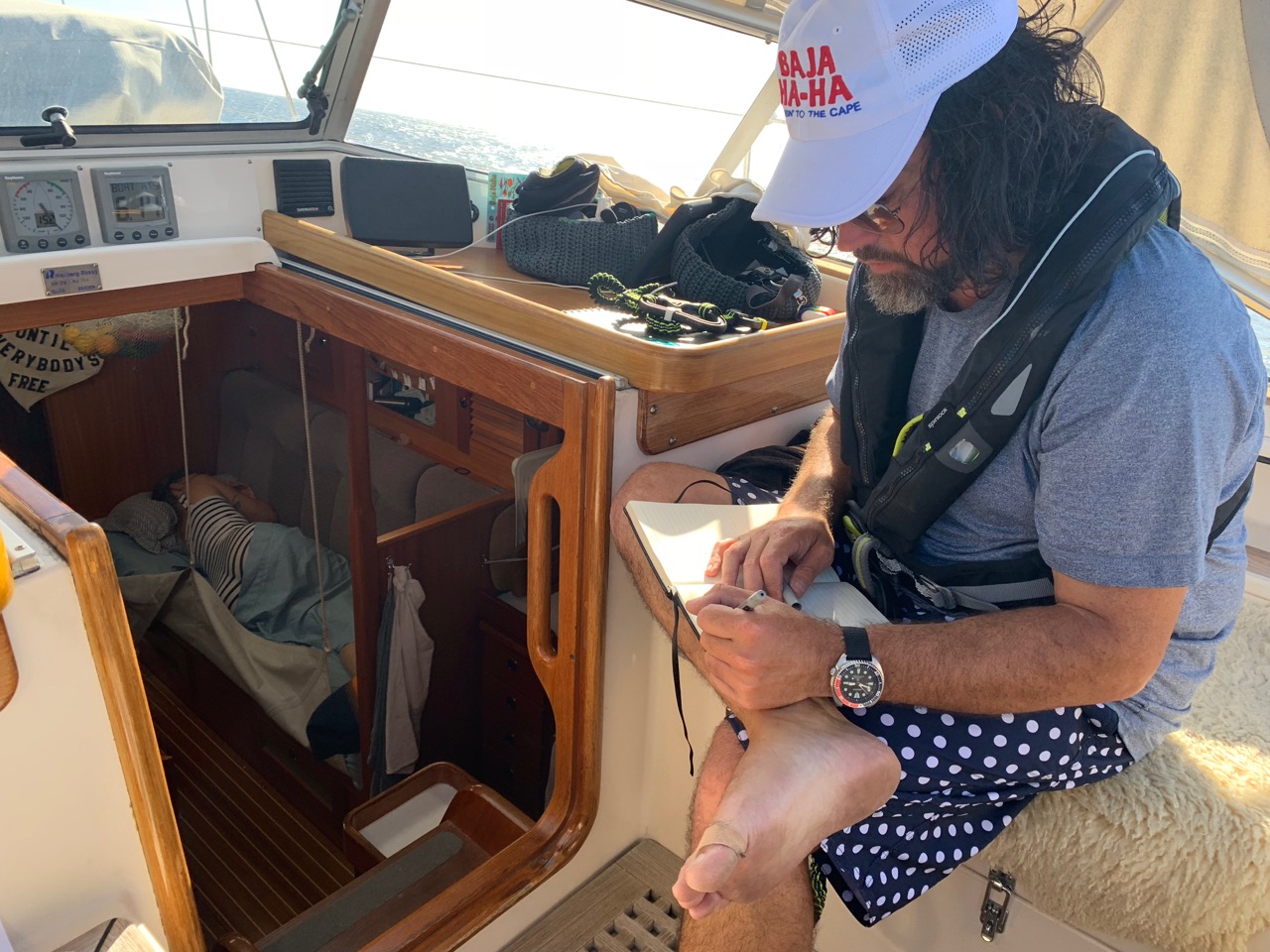 James doing some logging. Why yes, we do use sheepskins for cozy in the cockpit in dry conditions!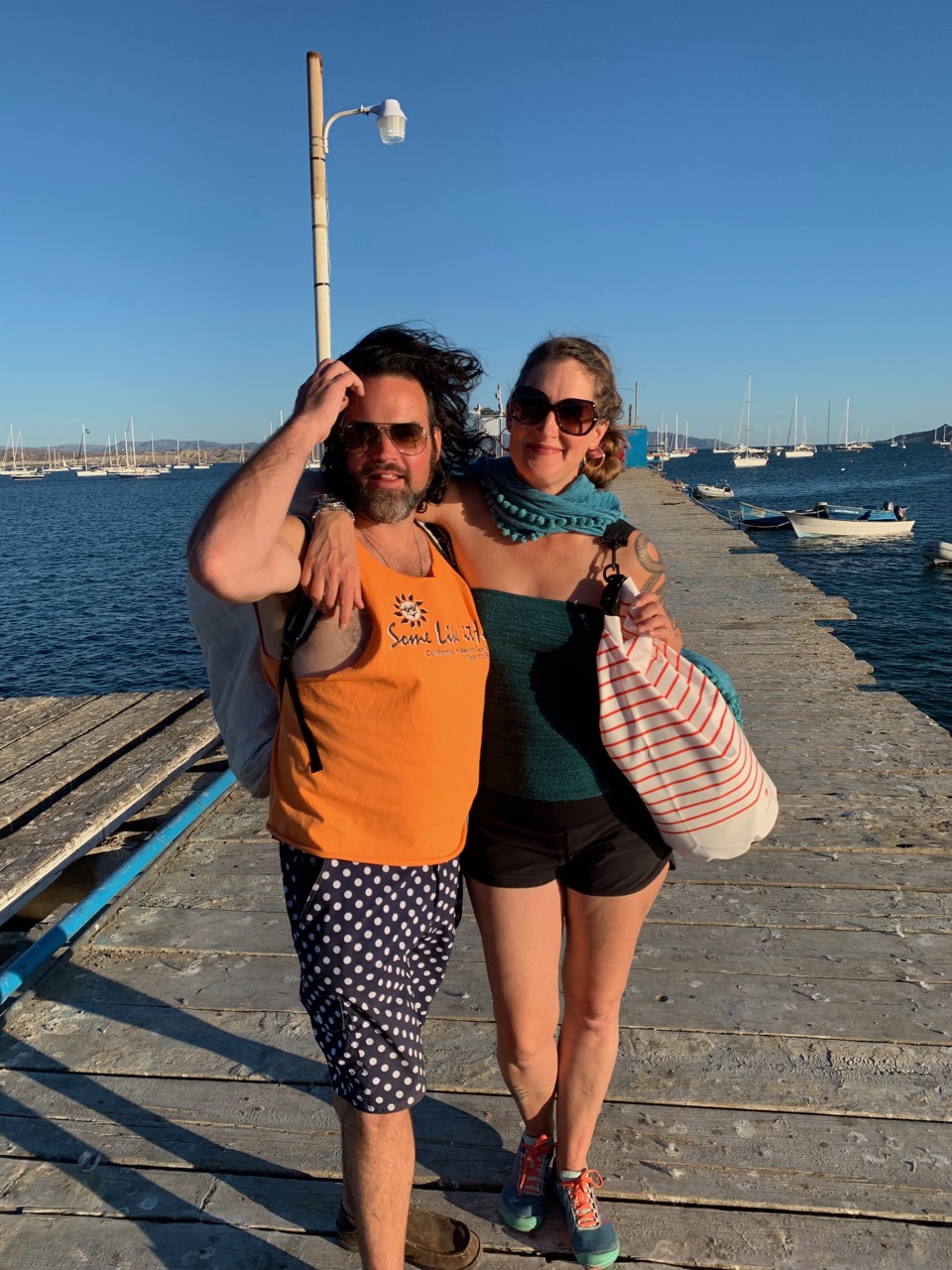 Off to the Ha-Ha party in Bahia Tortuga!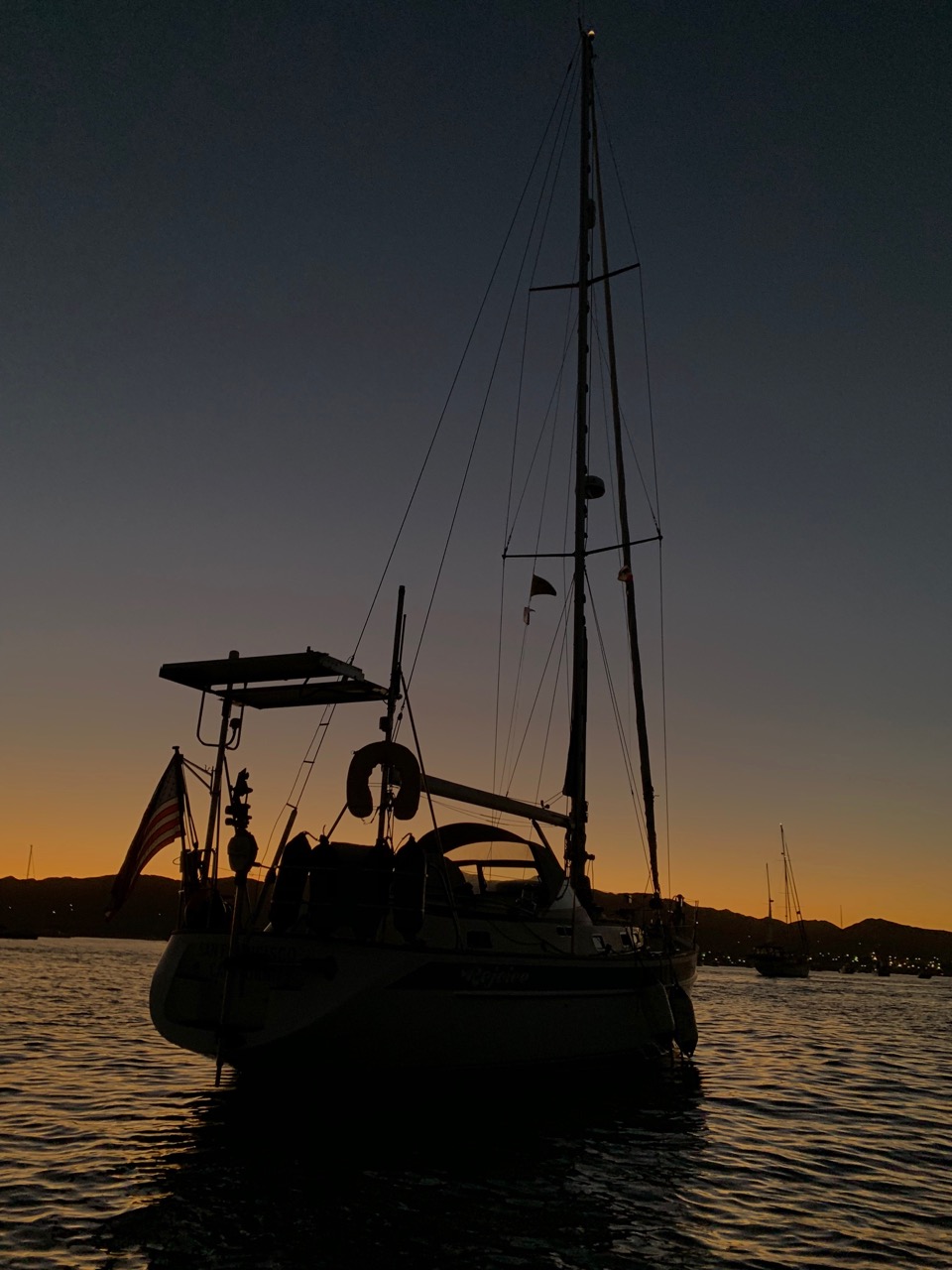 'Joice at night.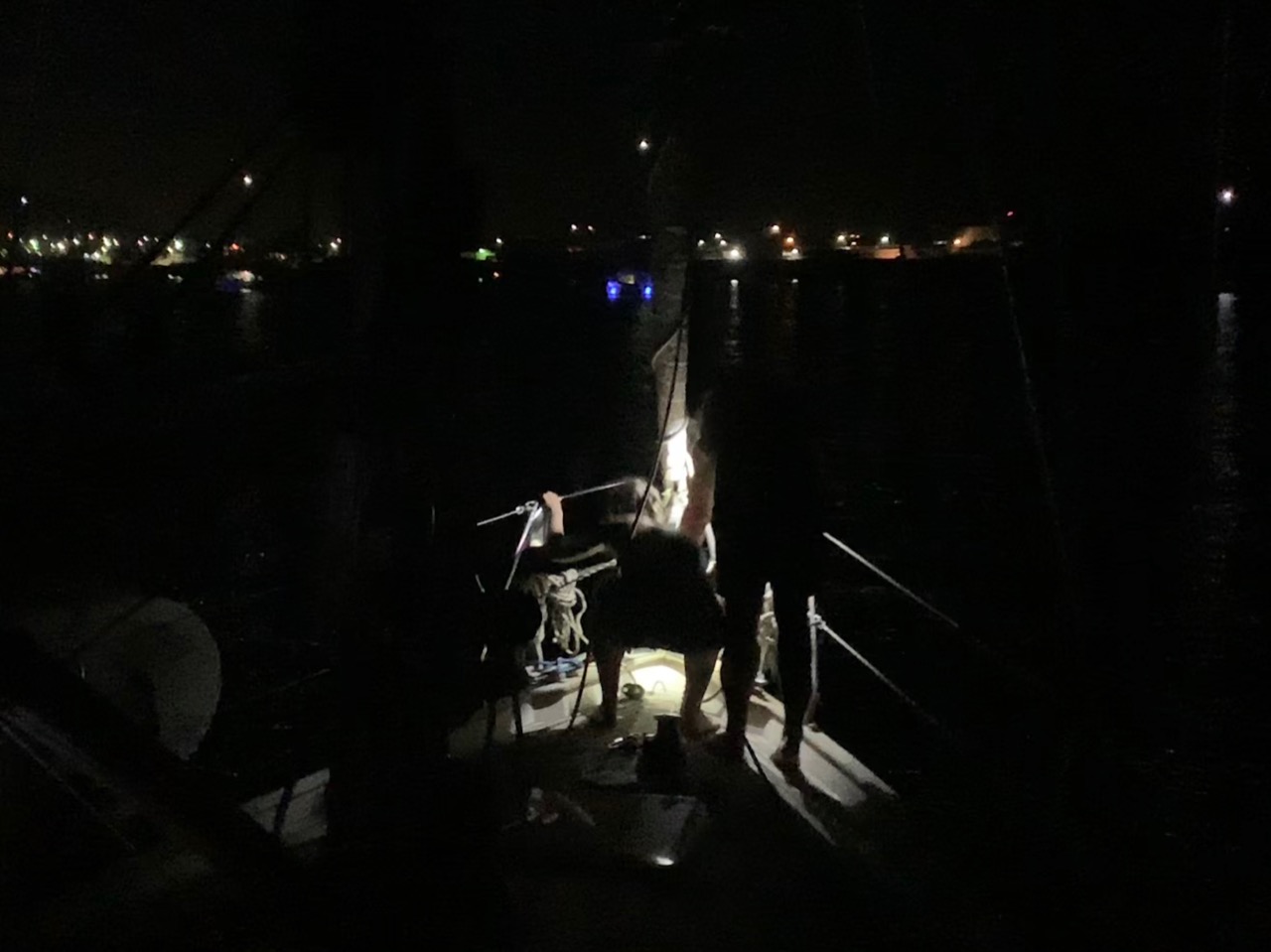 James and I sorting out some anchor details; our first time anchoring after dark.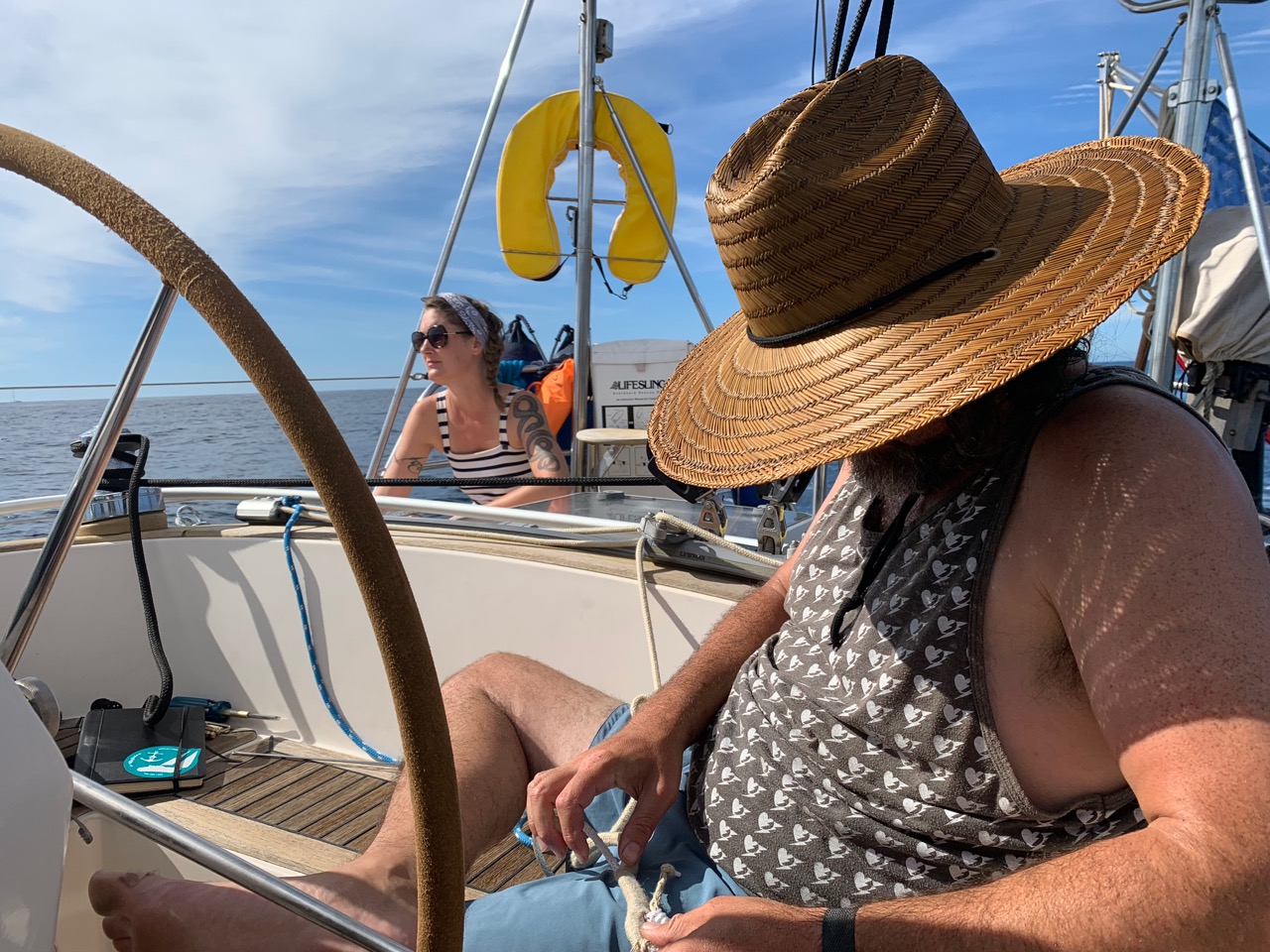 The captain working on his eye splices and the XO chilling.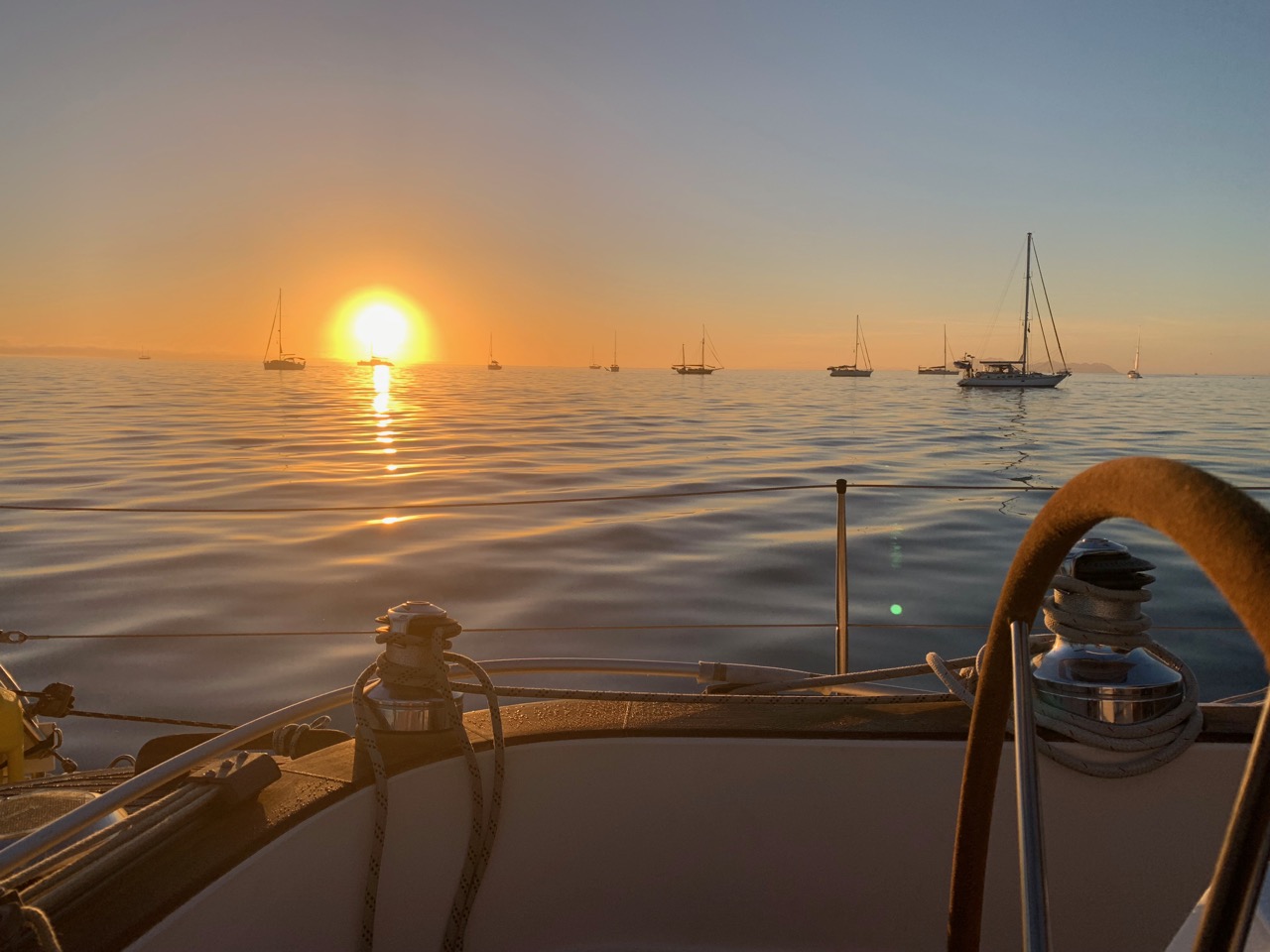 It really is wild to travel as a fleet. Heartsweet.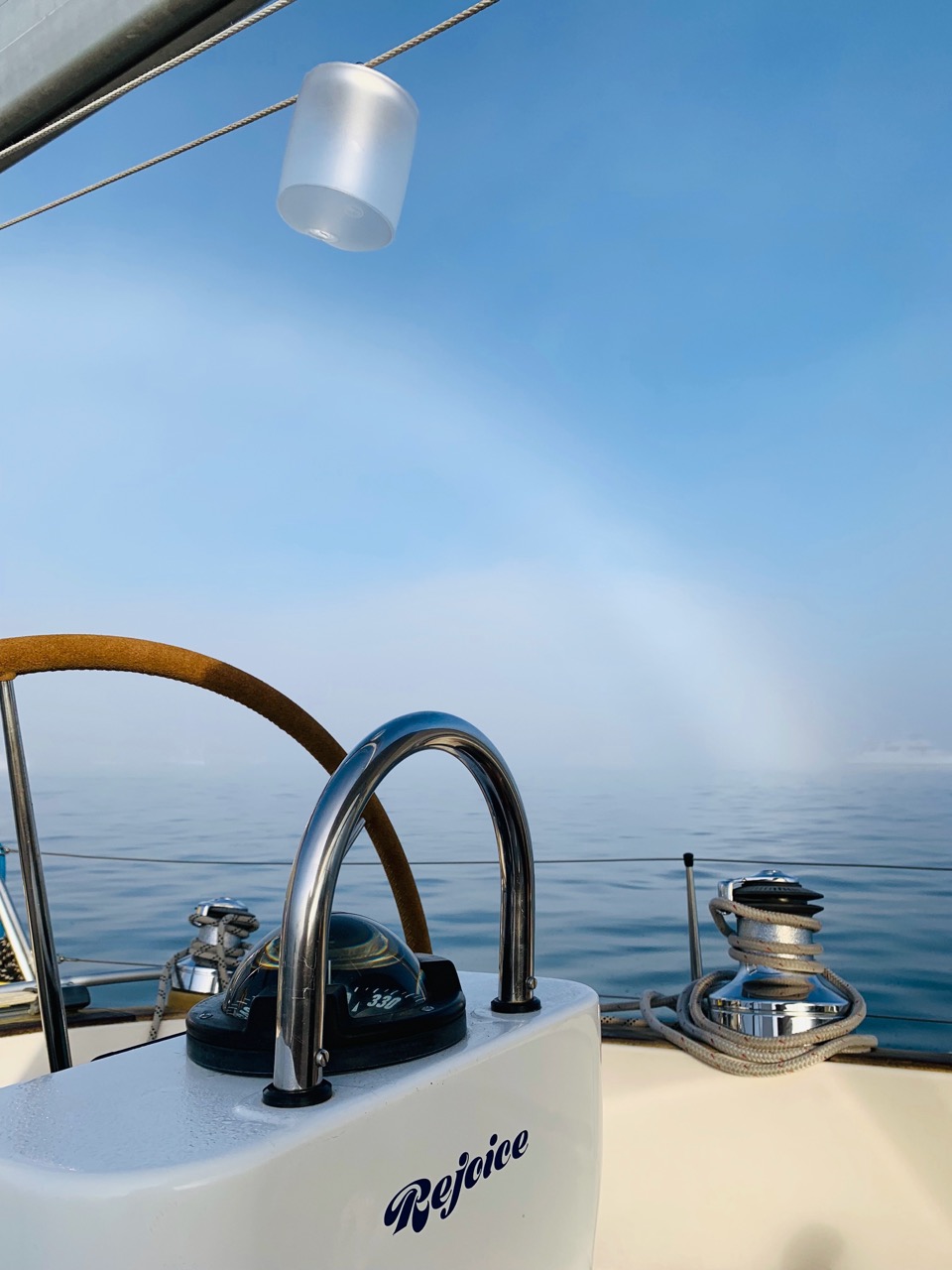 That fogbow, though!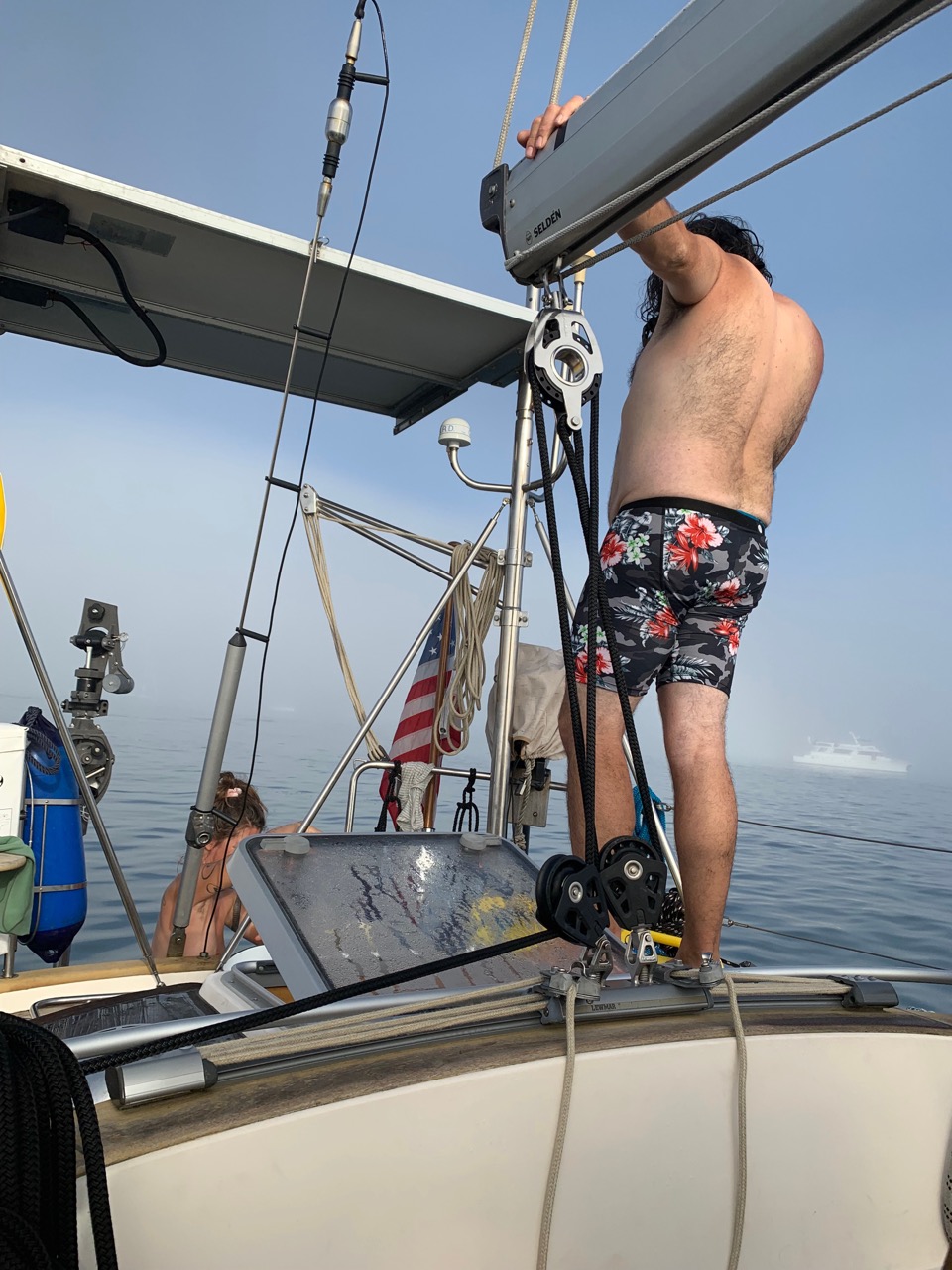 It was so kind of the fog to roll in in time for us to not entirely horrify the fleet with our first sugar scoop showers! The sugar scoop is the stairs down the back of the deck that allow for easeful access to the water. Or, perhaps, make a very nice place to shower. I call it the back porch.
Gabe figured out that he could hold his camera up to the lens of our binoculars. So gorgeous!
My form is much better than in the last video!
I'm so thick with sunscreen that I'm now wearing a sunscreen dress to spare having to rub more onto my upper half, because if I touch my skin it now peels off in rolls. Yes, I tried baby wipe baths, but at a certain point, you need a real shower.
Just a lovely little moment at sunset.
Thank you, Gabriel. We love you.