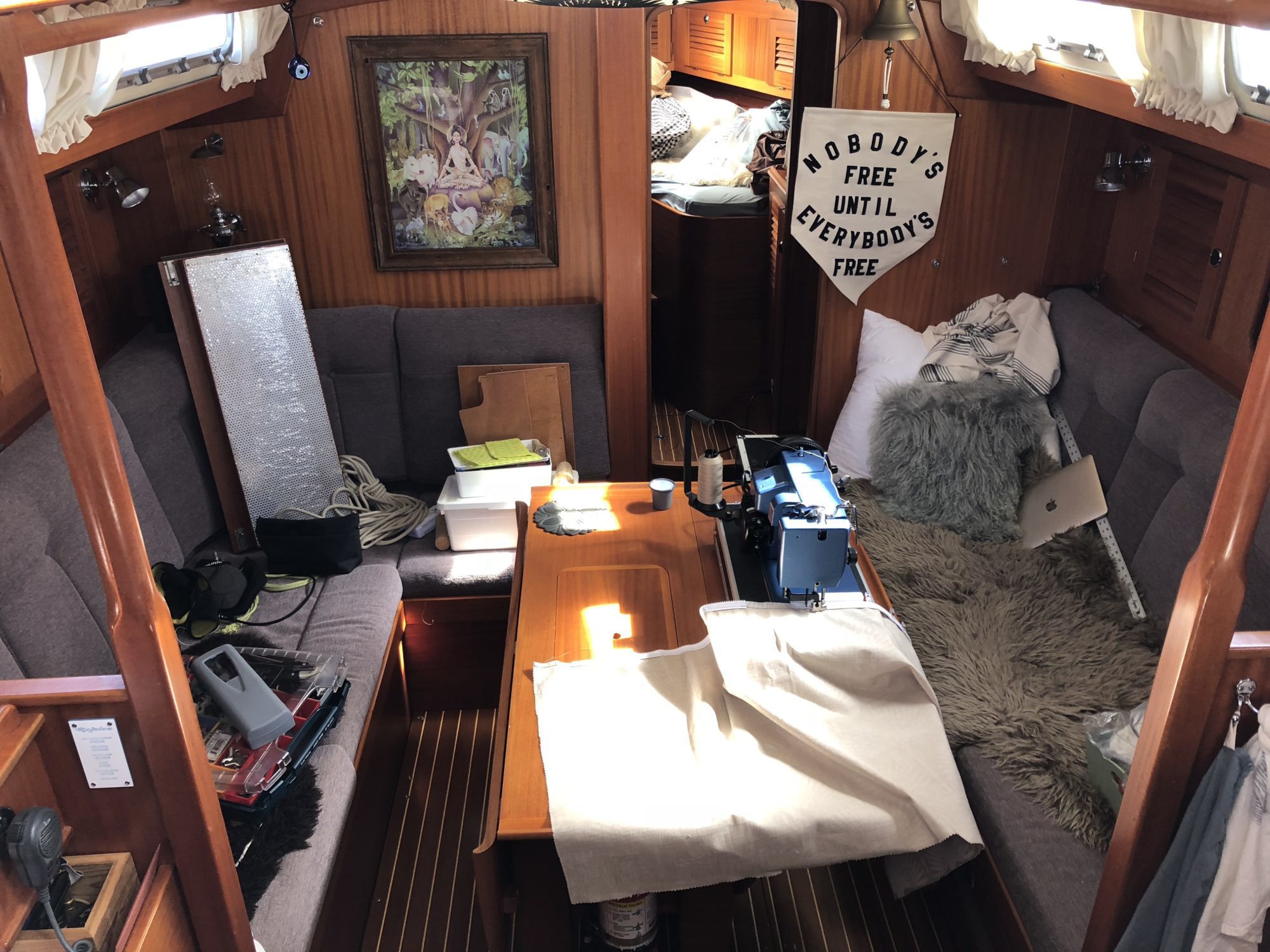 Fhis is what our days tend to look like right now. On the left is the overflow of James' project; he and his work are in the engine compartment, where he's replacing a whole lot of wiring to understand a system, chase down a snag, and improve the general standard of our electrical system. Electrical systems are often said to be the most common problems on boats, and James is working hard on examining and tending to ours now while we are safe at dock. This doesn't mean we won't have problems, but it means we'll have fewer than we might have had.
The rest of the cabin is full of today's sewing project. I'm actually just making a throw pillow! It's a throw pillow with a ridiculously sturdy zipper whose purpose is to teach me how to sew with continuous zipper (meaning it comes on a roll) before I start working on our cockpit cushions, which I'm a little nervous about. It took far long to watch a bunch of Sailrite's many videos on zipper sewing than it did to sew, and of course the method I ended up using is not quite any of the ones I saw, but a bit of all of them.
In the back of the image (which is the V-berth; this shot looks forward into the boat) is a cabin stacked with of small rolls of fabric and big piles of foam. We were cat sitting the last two weeks and I made glorious use of the big, wide open floors to roll out my fabric and foam and cut it down to sizes I can work with onboard for my next several projects: exterior hatch covers, winch covers, a liferaft cover, and cockpit cushions.
We're listening to Manu Chao and alternately cussing and celebrating the flow of our work. I'm currently pausing to share this snapshot of our current state after successfully attaching two sides of my first zipper.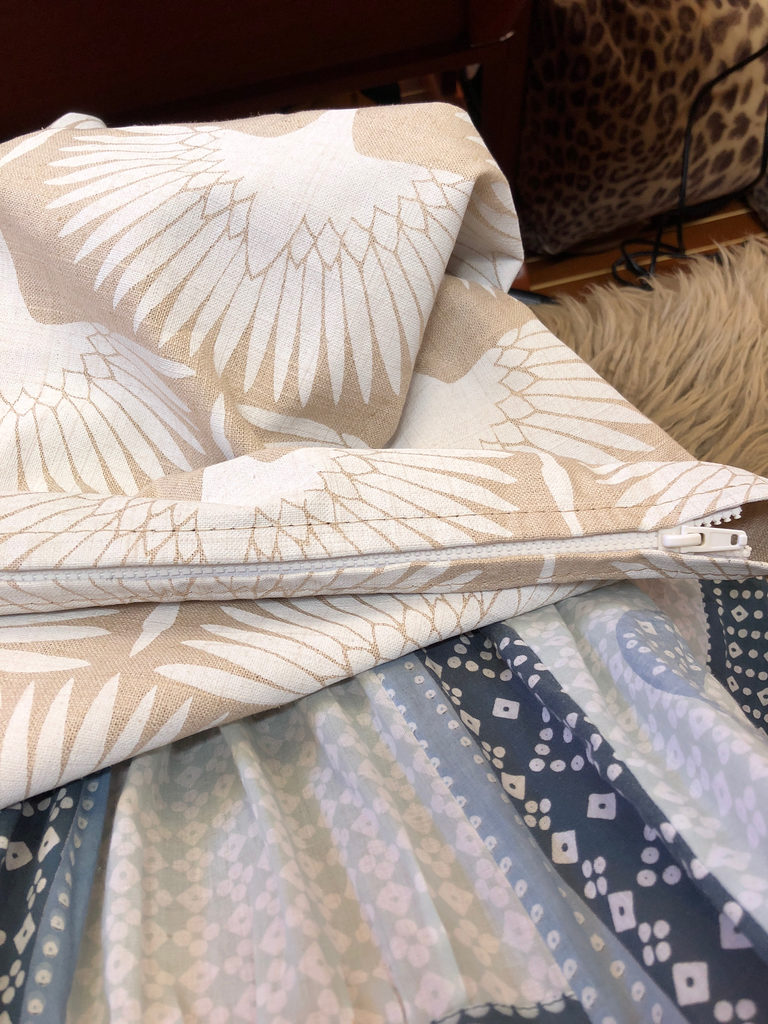 Usually we work like this until the begins to set, and then we eat a late dinner. We'll do this for a couple days, then spend most of a a day zipping around in our convertible from the chandlery (boat store) to the hardware store and grocery store and the house of the kind friends who get all our mail. The convertible is actually the source of our tans; we wear tons of sunscreen when we sail, but forget sometimes for erranding days. This has been our life for months now: learning our ship and preparing her for the journey ahead.
The convertible died last week of the slow problem we'd long known would someday be her end, just a couple days after we got permission to live on our boat full-time. Another step away from the old life and into the new. It's a sweet little time.