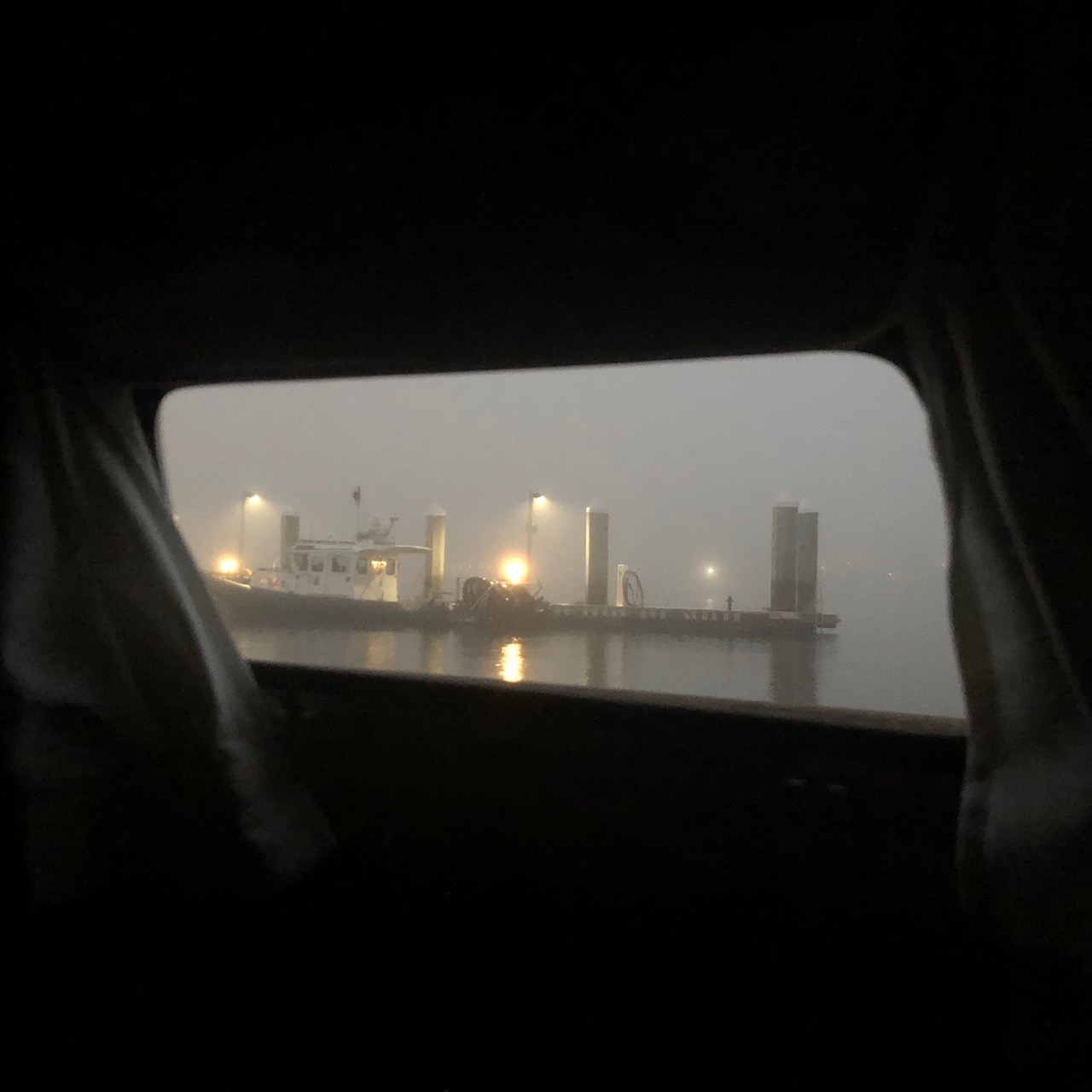 We spent our final week in the United States in San Diego making preparations for spending the next few months in Mexico. The time was filled with work and magic. The gorgeous views I've mentioned have continued; I woke up in the middle of the night and found a gorgeous fog creeping about, shown above. We ran errands and errands and errands.
We bought a tandem kayak!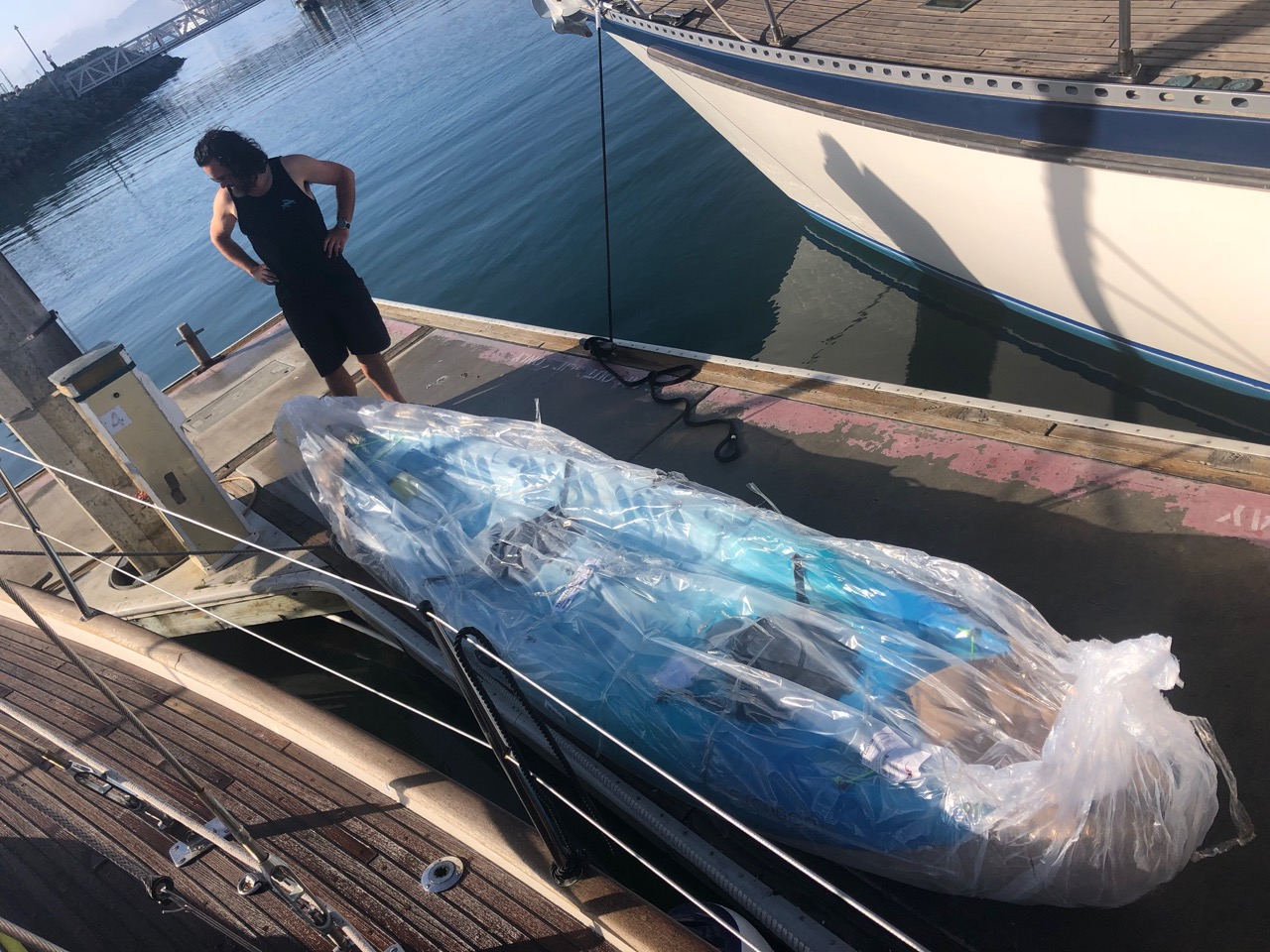 And a SUP!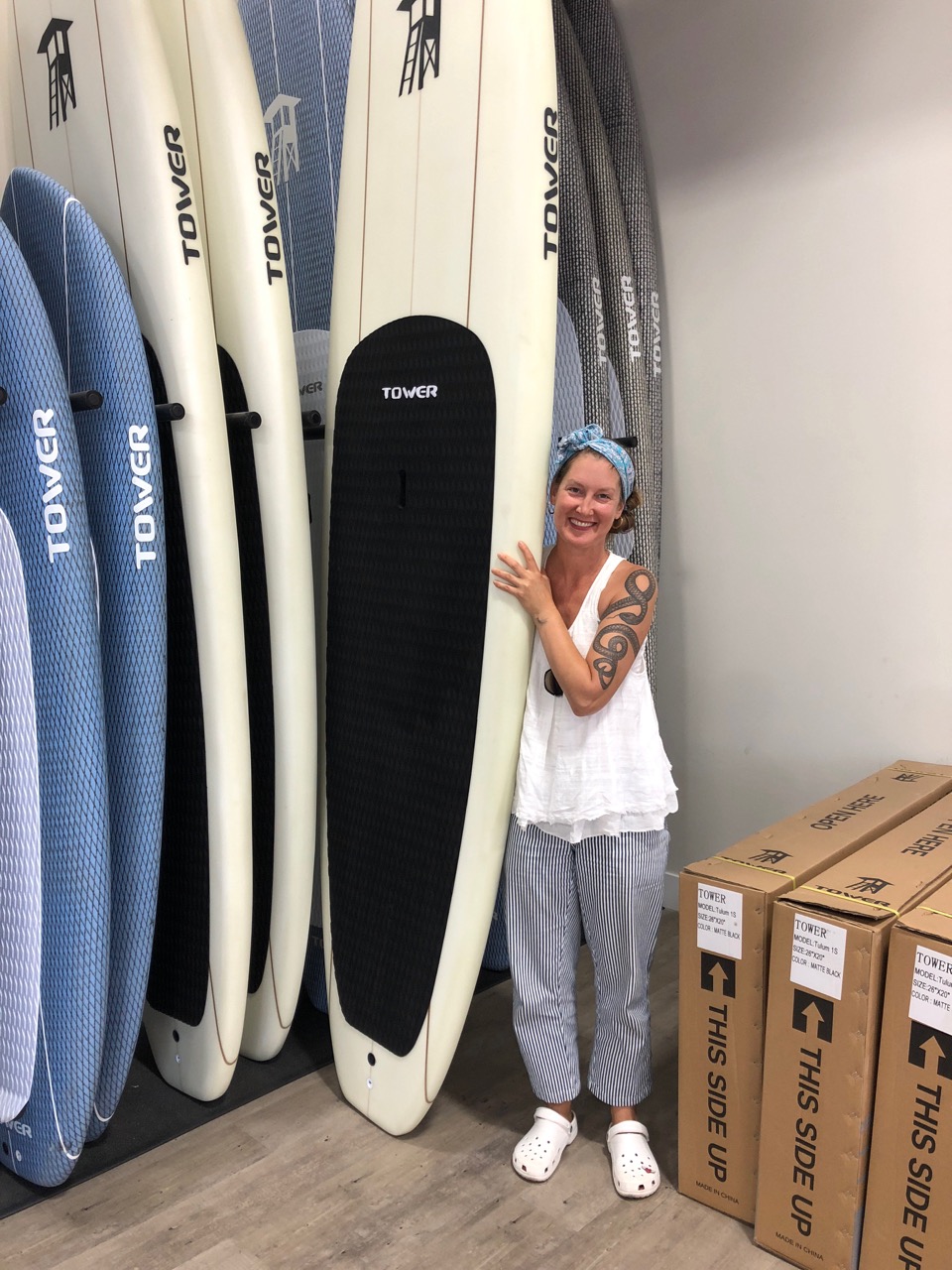 The rack to support these delights (also: two kayak paddles, a SUP paddle, kayak gloves, fishing line, a PFD, more bandaids, inflatable solar lanterns, an ice pick for dispatching fish, a new shaving mirror because the last one was left behind, and all the parts for a new internet setup) was delivered to the local office of our dear friend Allison Lehman, who we met when she was our broker in the purchase of Rejoice and who've come call our nautical fairy godmother. If you want to buy a boat, we warmly recommend working with Allison! I unboxed the kayak rack, stuffed one end into my trusty ILE pack, and carried it home on my trusty folding bicycle.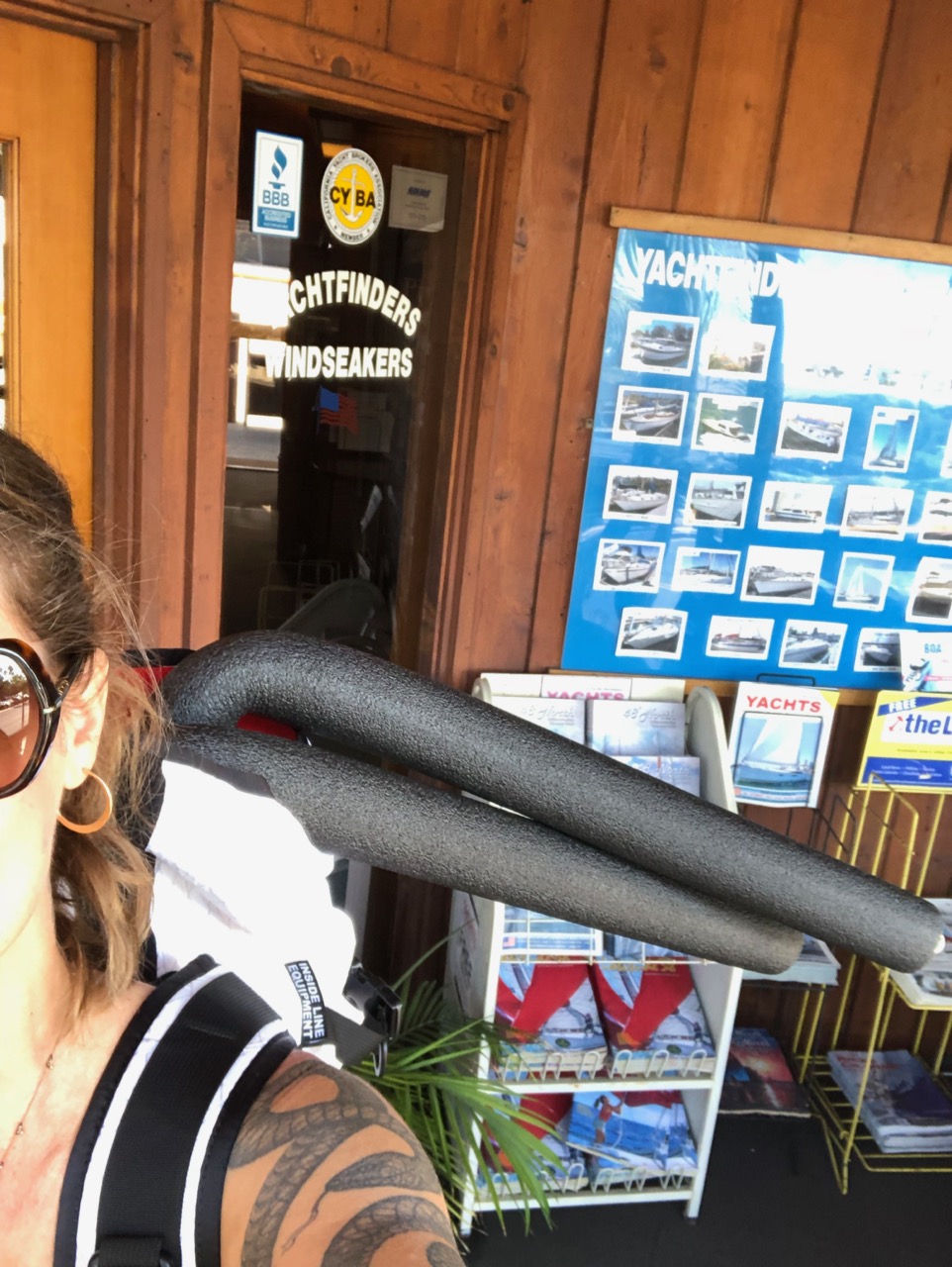 Friday afternoon James ran into Tanja Koster, who was a teacher to me and has become a mentor and friend. Neither of us knew the other would be here, and we were all delighted to discover our co-inciding. Tanja is staying an hour away, but drove back to town on Saturday to spend some time with us. We're so grateful for her friendship and mentorship! She made an amazing tiny documentary about female sailors which I'm honored to be a part of.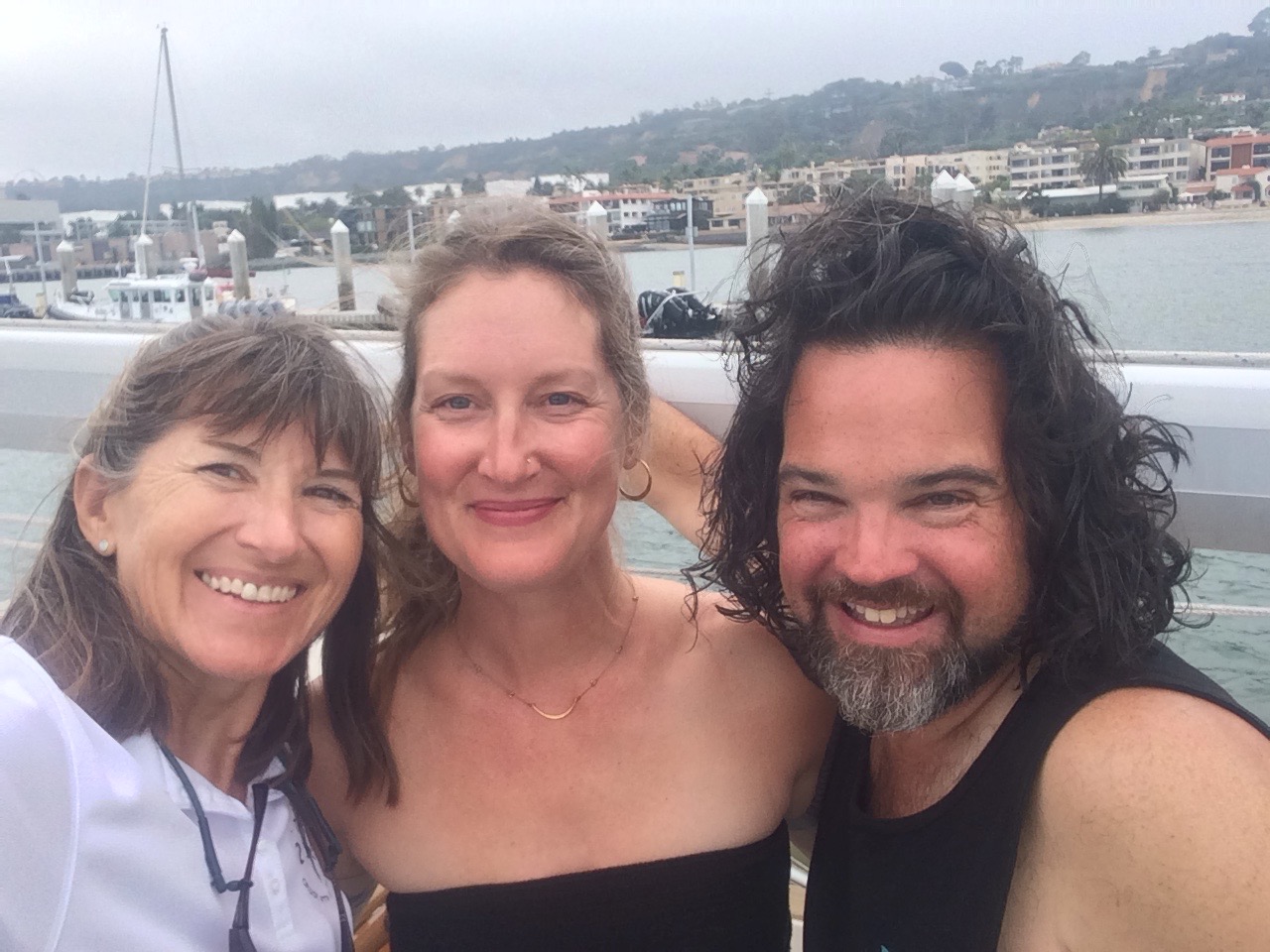 Sunday afternoon there was a costumed kickoff party for Haha. 60% of the costumes were pirates, of course. YARRRR! The funny thing about our costumes is that the only piece that's actual costumery is my ruffled undershorts. Also: LOOK! GABE IS HERE! Gabe is coming along to crew for us. We had a sweet weekend with him and his wife Paige. Thanks to Paige for loaning us your fella!