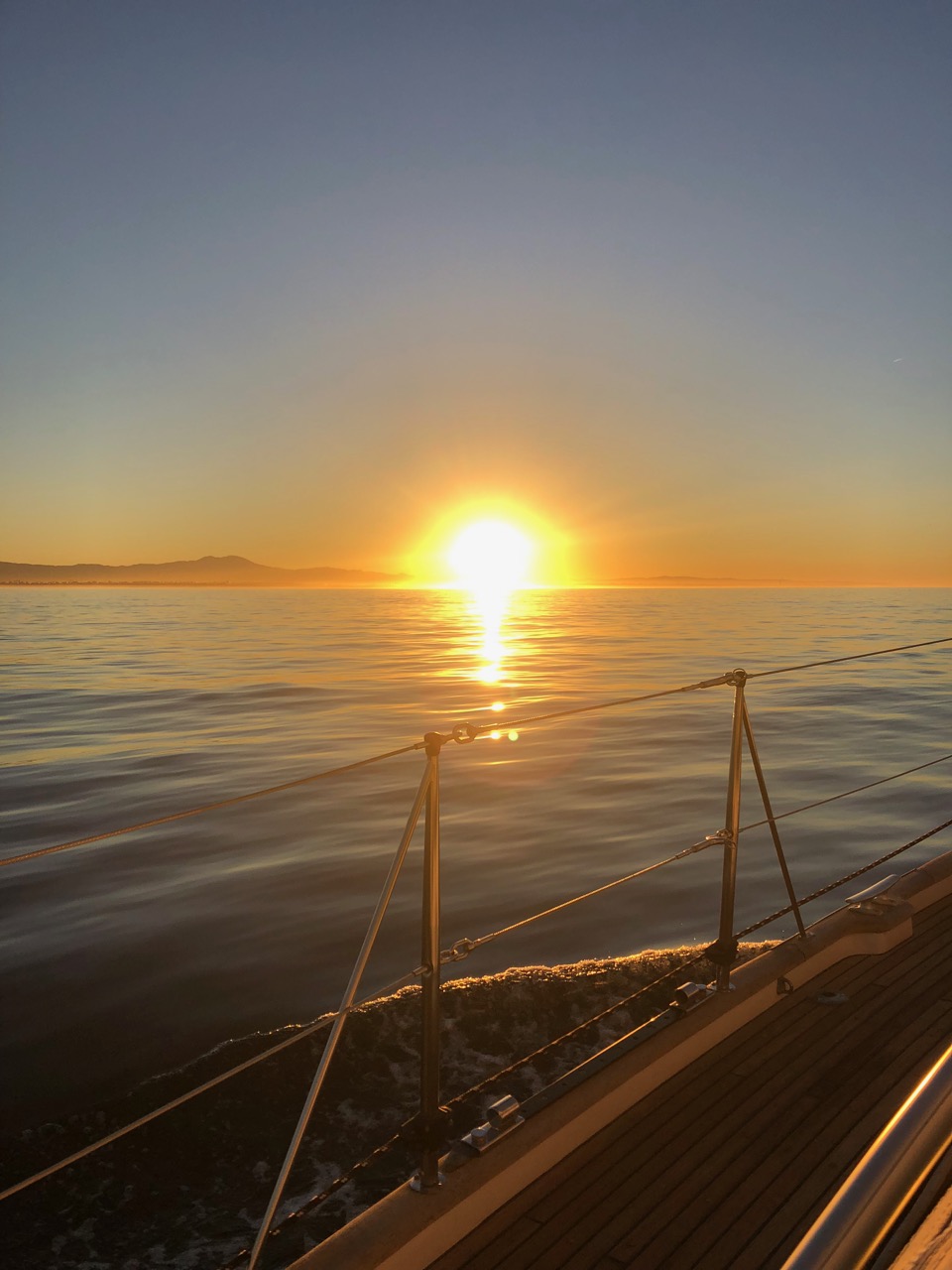 The Santa Ana winds were up, so we lingered a day longer than planned in Marina del Rey. James used the day to go to the banjercito at the Mexican Consulate to get the TIP (Temporary Import Permit) which would allow us to bring Rejoice into Mexico. This turned out to be a cosmically perfect decision, as it turns out that a prior owner of the boat did not cancel the TIP they got in 2005 and this was not, in fact, made moot by its expiration in 2015 as we'd thought. Having to get an old TIP cancelled such a frequent snafu and so lousy to untangle that once a year, the man who handles this in Mexico City travels around the US to a few banjercitos to offer this service. We learned on a Monday of this TIP issue, which could cause weeks of delay or thousands of dollars in expenses if we waited to handle it when we got to Mexico. But the Magic Man with the Magic TIP-cancelling power was going to be in Sacramento for his two days of the year THAT Thursday and Friday! THANK YOU UNIVERSE.
We crossed Catalina Island off our trip plan, sailed 'joice down to Alamitos Bay Marina in Long Beach where we had some friends, and got James a ticket to fly to Sacramento. Cancellation Thursday was successful, but an appointment was needed to issue a new TIP and one was not available until Friday, so James rescheduled his return ticket, got a cheap hotel room, and returned on Friday. We are now legally prepared to bring Rejoice into Mexico! While James was gone, I hung out with our dear friends Wayne and Heidi, who just moved from San Francisco to Long Beach (they got their keys 2 days before I arrived!), and with Bruce and Alene of SV Migration, who spent 12 years making a slow circuit of the Pacific and have just begun again.
When James returned with our documents, we hopped from Alamitos to Oceanside, departing at first light, which was particularly lovely.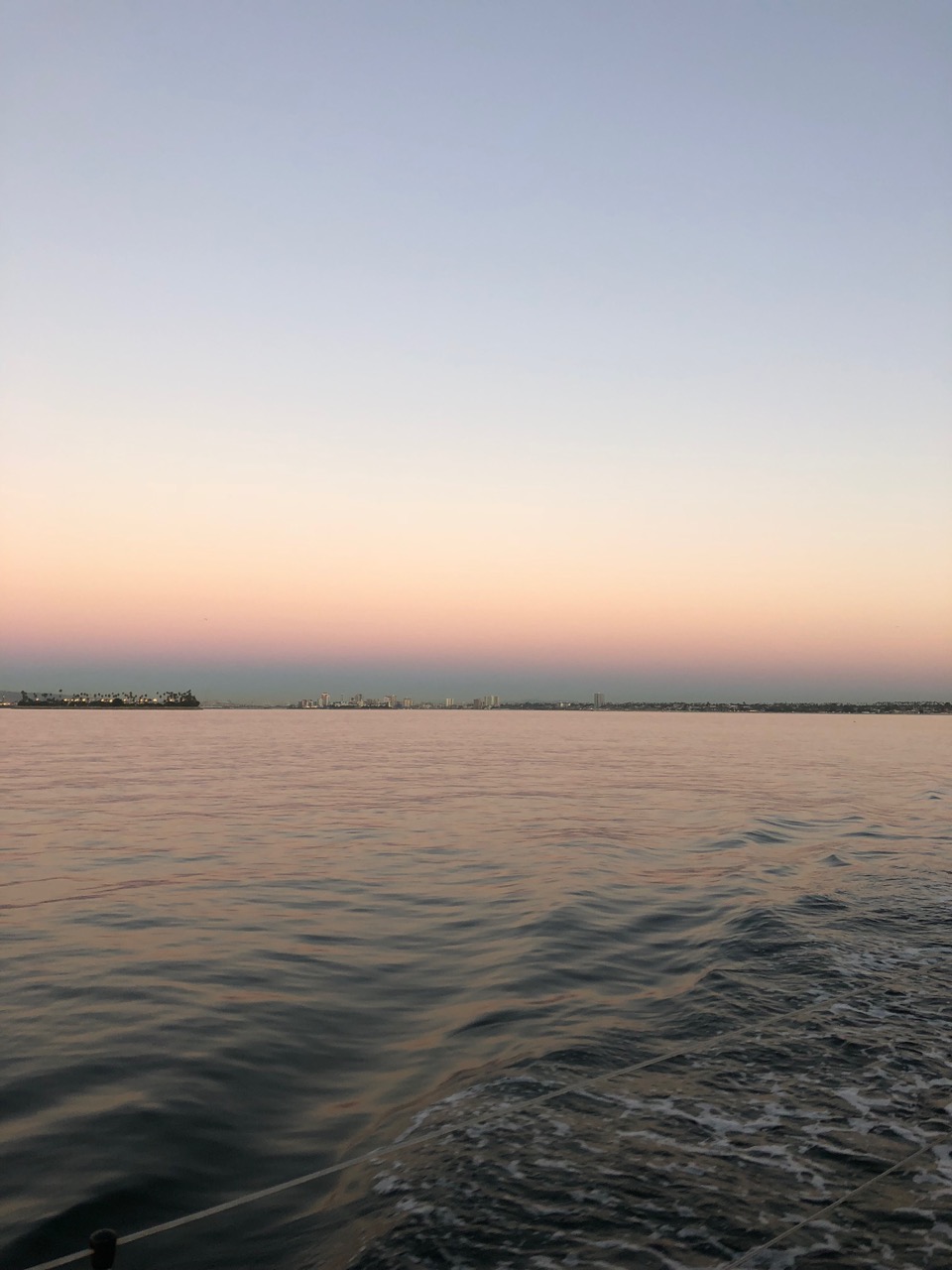 and then the SUN ROSE. DID YOU KNOW THIS HAPPENS EVERY SINGLE DAY?! Most of this video is actually not the sun; it peeks up just at the very end. I know, it's two minutes and thirty two seconds long and WHO HAS THAT KIND OF TIME THESE DAYS? I gently suggest, my friend, that you, YOU have that kind of time. Spending two minutes and thirty two seconds with the sun is a lovely idea. Consider it a tiny meditation perhaps.
We spent a single night in Oceanside, and then headed down our last all-California leg which finished as we rounded Point Loma and entered San Diego Bay.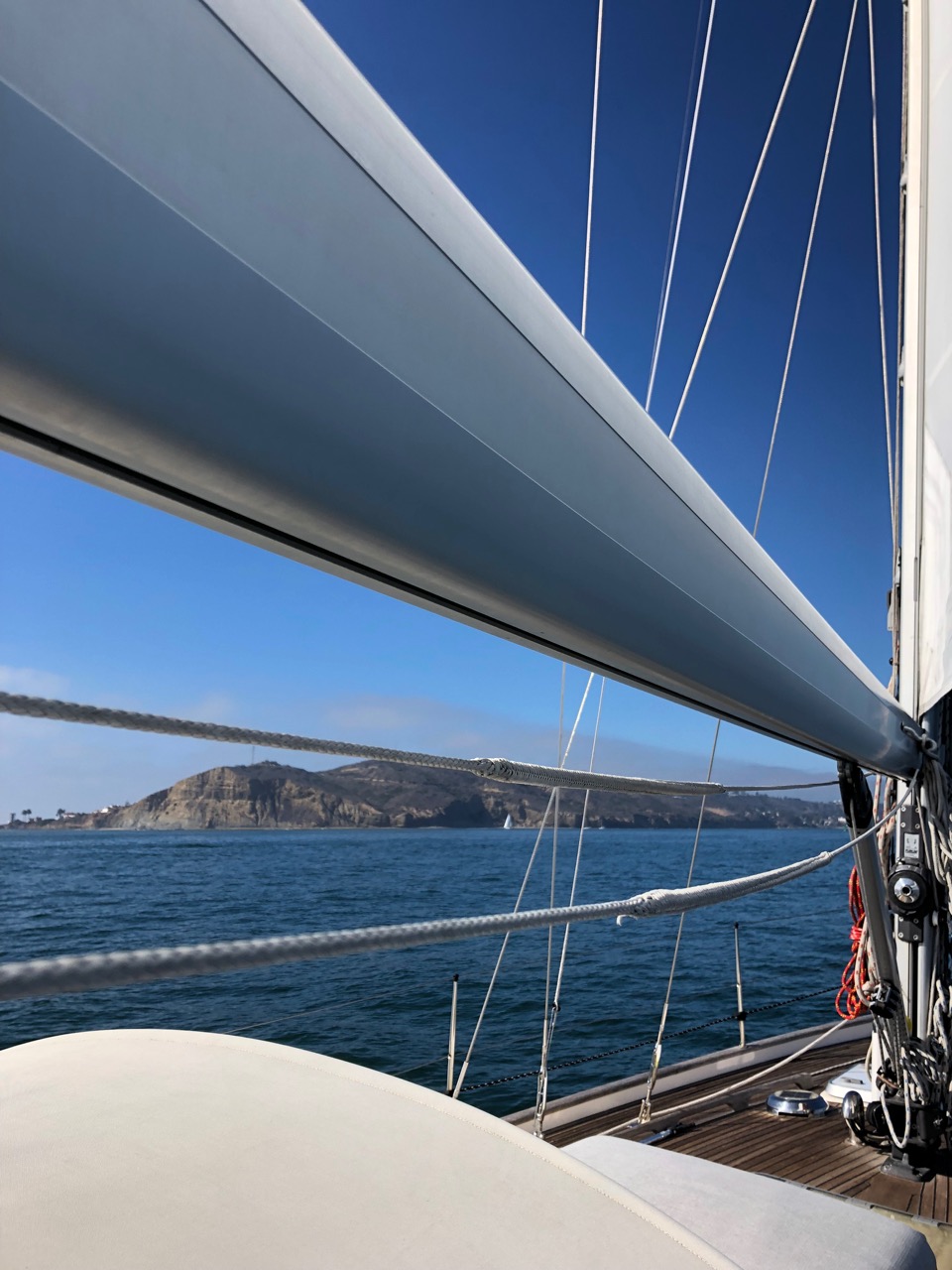 We've got a week in San Diego to finish our preparations. We're at the Police Dock, which offers us a great location, lovely views, and a single unlockable shower stall known on the docks as The Prison Shower. But those views! This, for instance, is the view from my bed: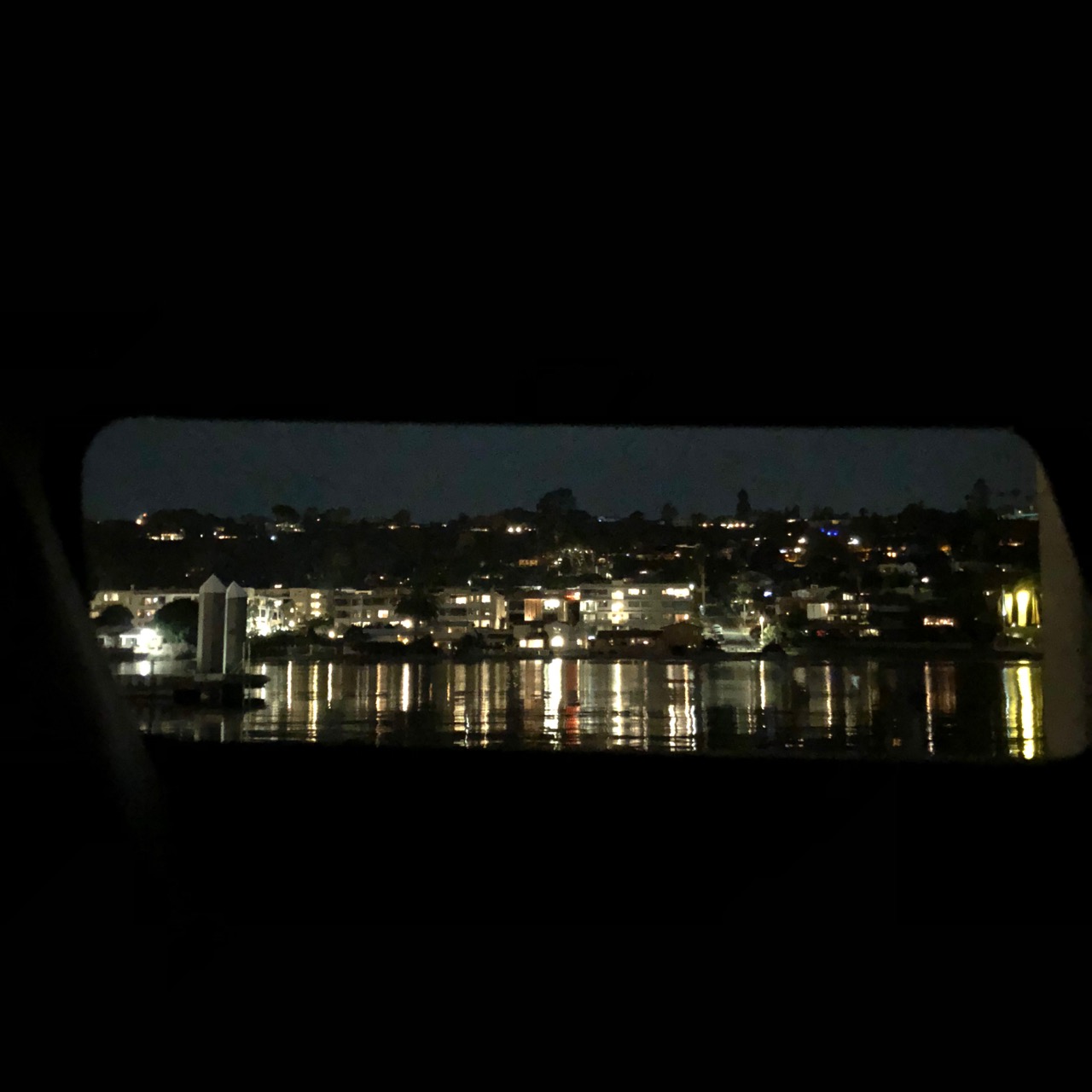 We've taken down our 100% jib, sent her off to Ullman Sails for some work, and raised our 150% Jib for the first time; the bigger sail will be more appropriate for the light winds common on this trip.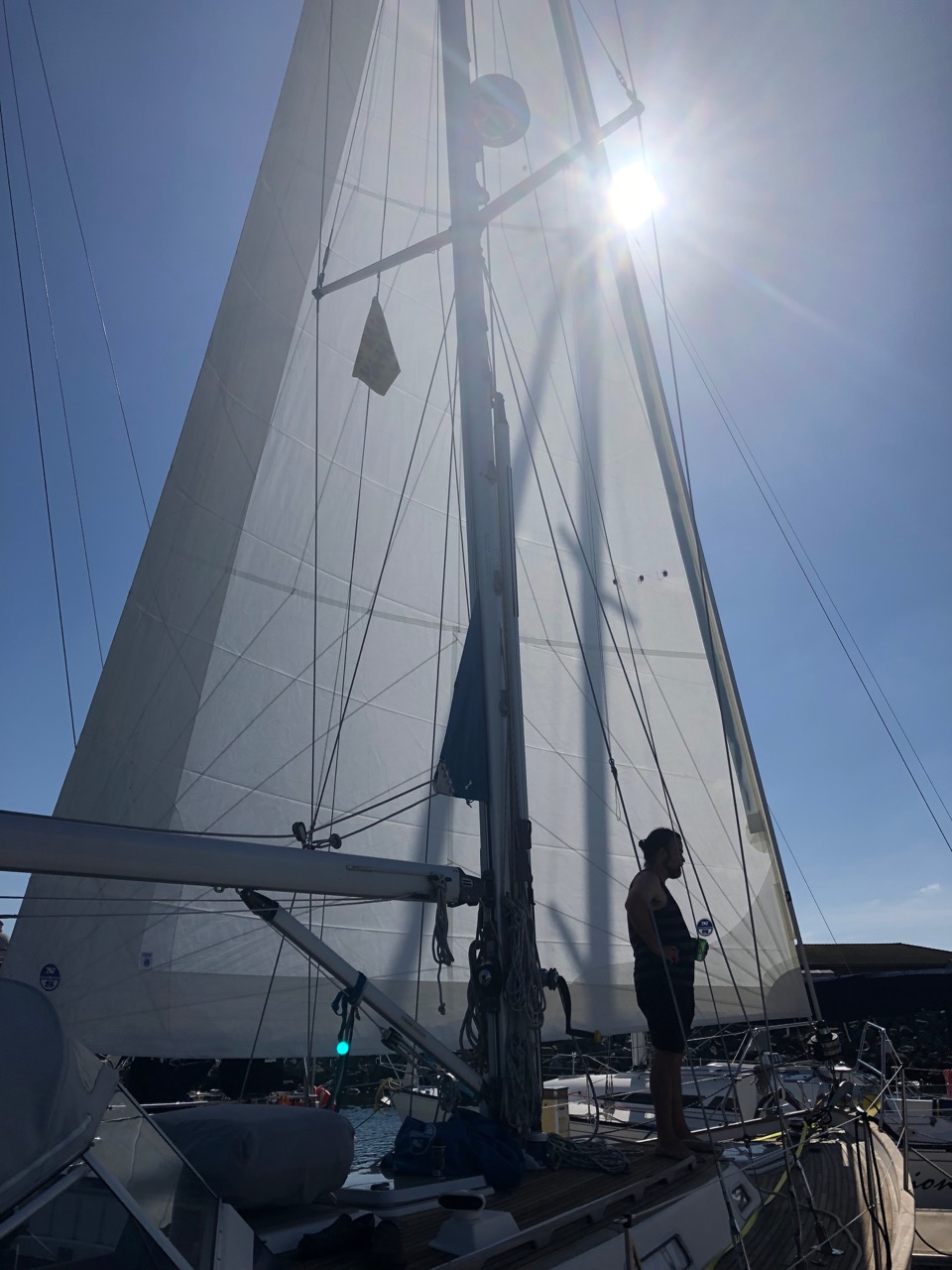 We also bought a tandem kayak and a SUP (stand up paddleboard), which I intend to do a lot of yoga on!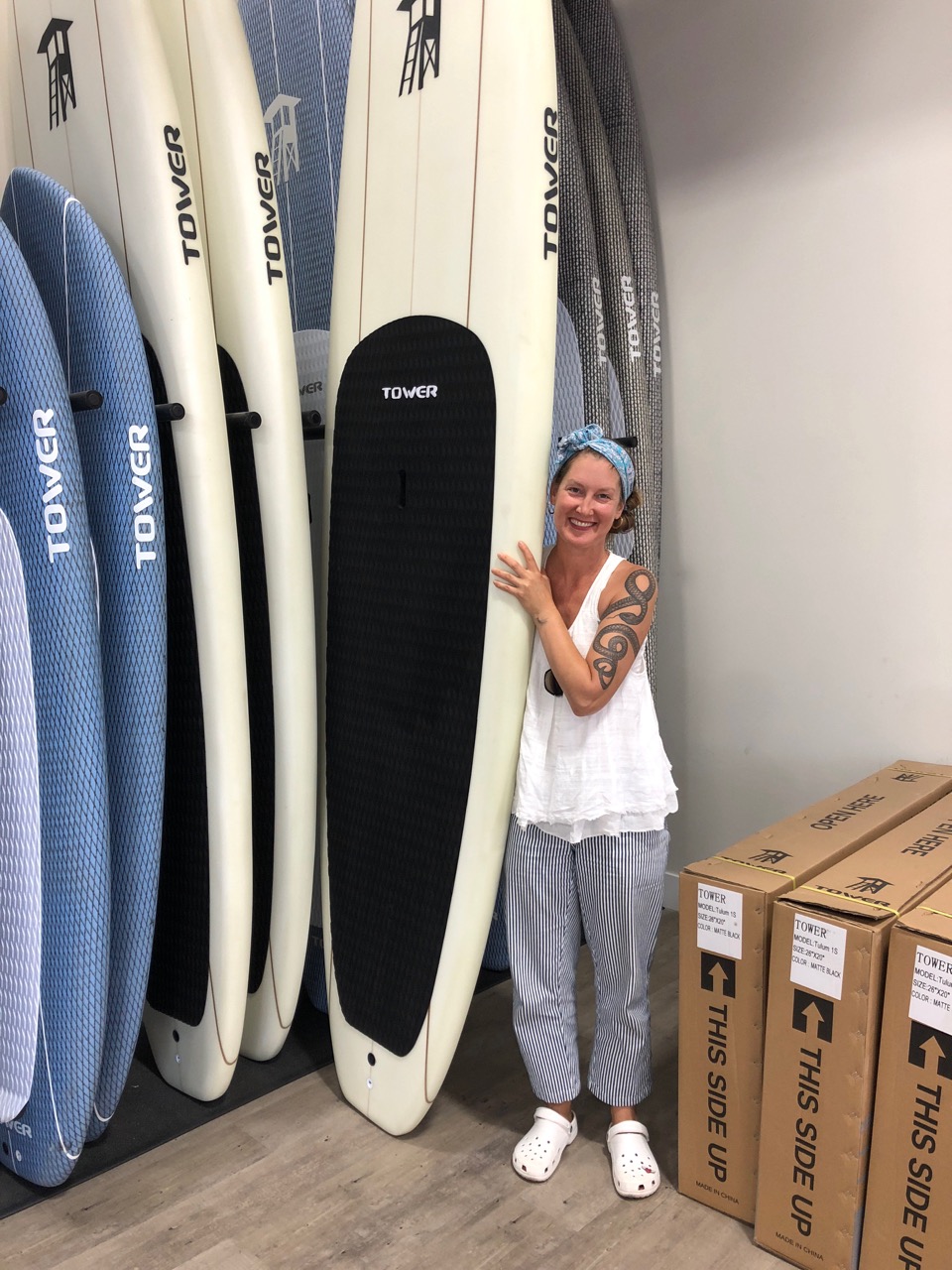 We're busy, and a little nervous, and very excited!