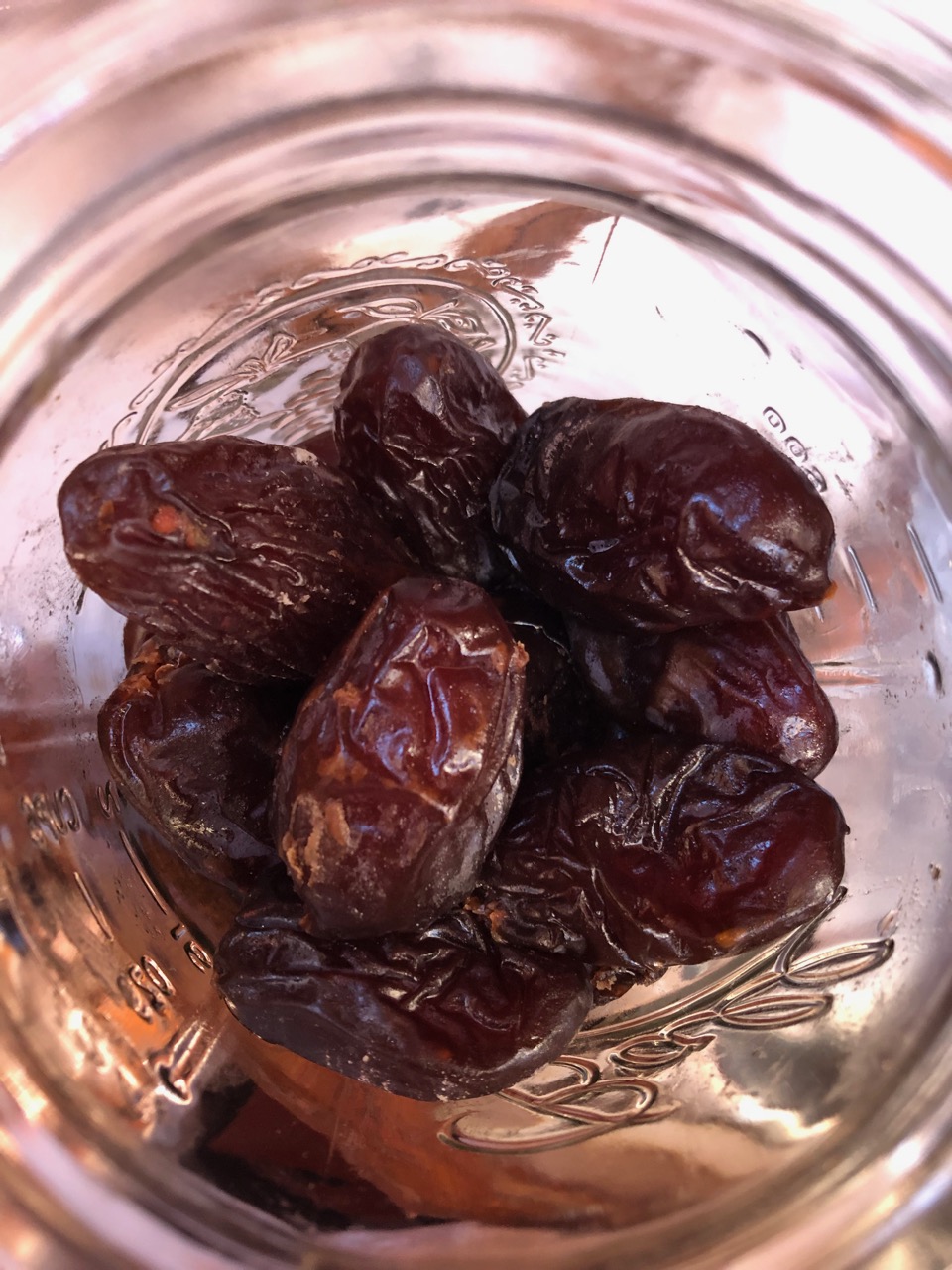 Autumn is a heavenly time for avocados and dates along the coast of California and Mexico, which has made our journey a perfect time to enjoy one of our favorite desserts, a chocolate mousse from Reneé Loux's The Art and Spirit of Raw Foods. I used to make this recipe frequently for parties as a pie and people always flipped for it -- and then flipped again when I answered their "OH MY GOSH WHAT IS THIS?!"
Yes, I know that a mousse made of dates and avocados sounds a little crazy, but this is just plain delicious. The fact that it is highly nutritious makes it more satisfying to the body than a sweet treat that has less nutrient value, too! And this dish is free of dairy and can be vegan if you use maple syrup rather than honey at the point where that's a choice -- this is a great treat for lactose intolerant dinner guests and birthday parties.
Once prepared, the mousse can be served chilled in cups or over a graham cracker crust with whipped cream (Reneé recommends banana slices against the crust before layering in the mousse). We prefer to eat it frozen like an ice cream, and have even enjoyed it in popsicles!
This recipe is from one of my favorite cookbooks. You don't have to want to be a raw vegan to enjoy this book; it's got tons of nutritious and delicious sauces, snacks, and desserts. If you've enjoyed the spiced nuts or sundried tomato flax crackers that were staples at the Hartford Street Christmas Eve parties, those are from this book as well! I love this book so much I bought a copy on Kindle to bring to sea when leaving the big book on land.
Reneé Loux's Choconot Mousse, adapted by me
with love and strong encouragement to buy Reneé's book
1 1/4 c pitted dates
1 ½ tablespoon vanilla extract
2-4 tablespoons maple syrup or honey
1 tablespoon coconut or olive oil
3 ripe avocados
1 cup cocoa powder (if making for littles, some portion can be substitited for carob)
Soak the dates in 1 ½ cups of fresh water for 5-10 minutes to soften. Drain and save the soak water.
Blend the dates, vanilla, and oil until smooth; consider adding some of the date soak water to reach the desired smoothness. Add the avocado and blend until smooth. Add the cocoa and blend until smooth.
Chill or freeze and enjoy!