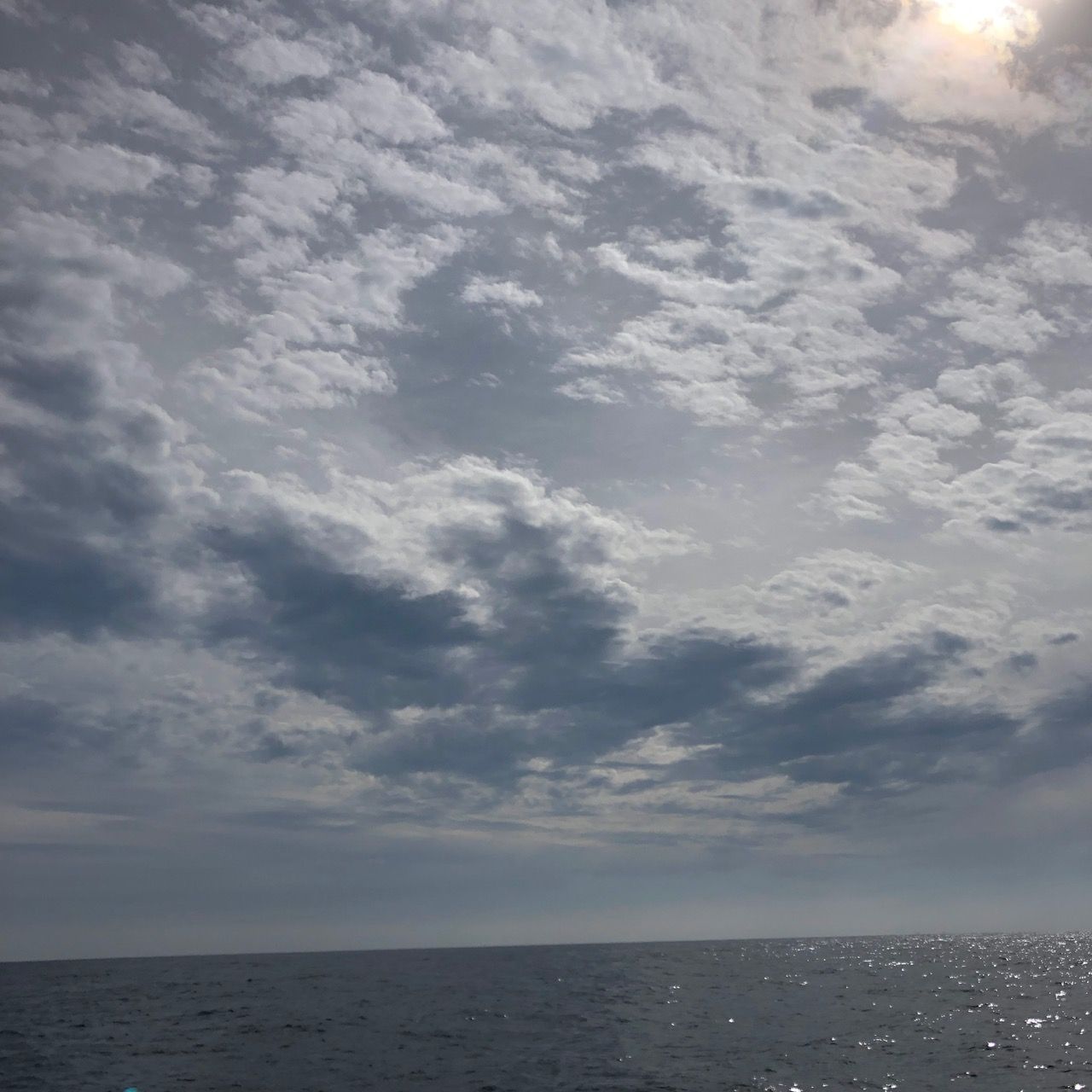 for Mary Oliver, whose spirit left her body during this trip, and whose words have long guided my heart

First Leg: It was a couple of hours from La Paz, the Peace, to Isla Espiritu Santo, the Island of the Holy Spirit.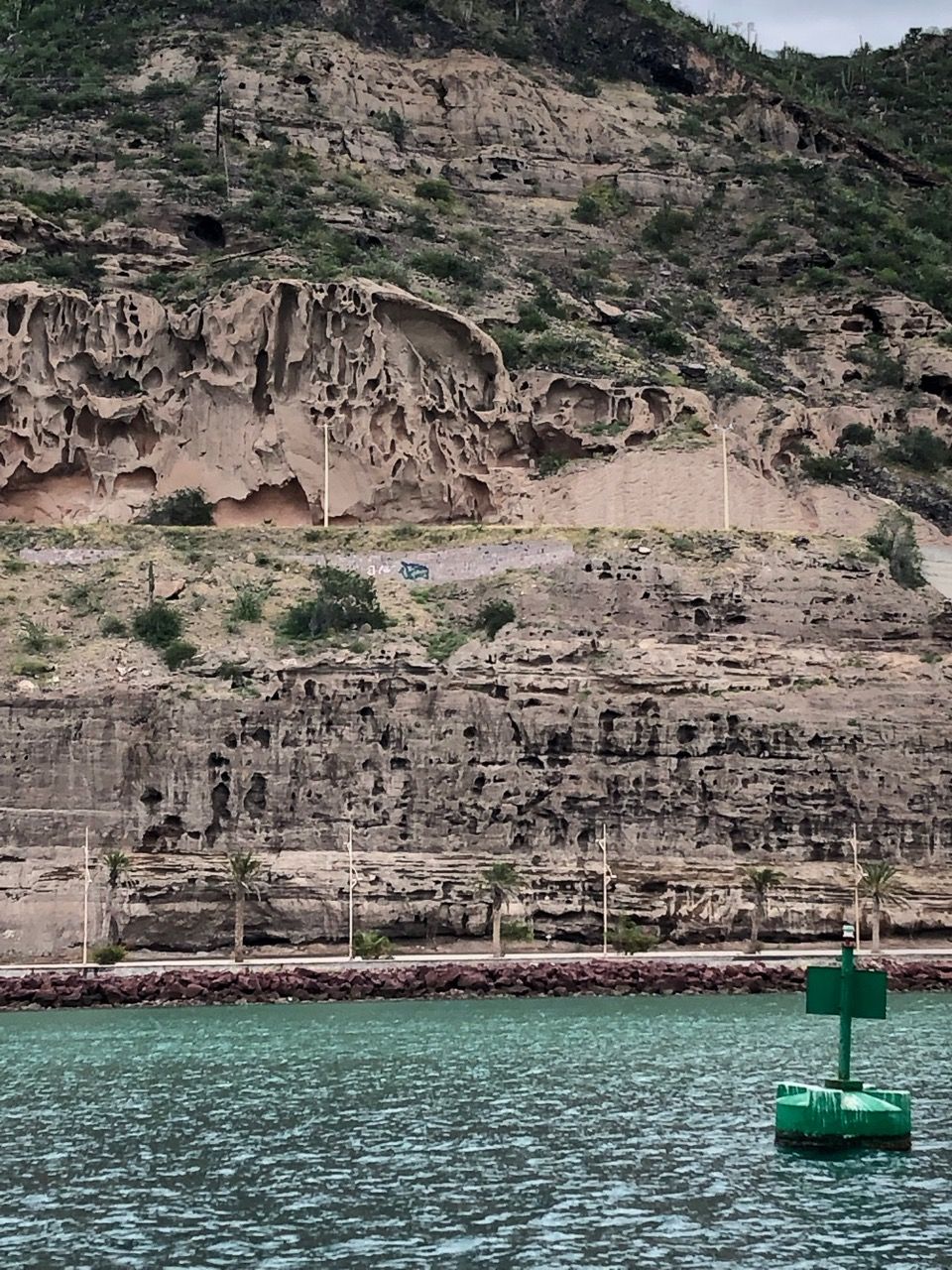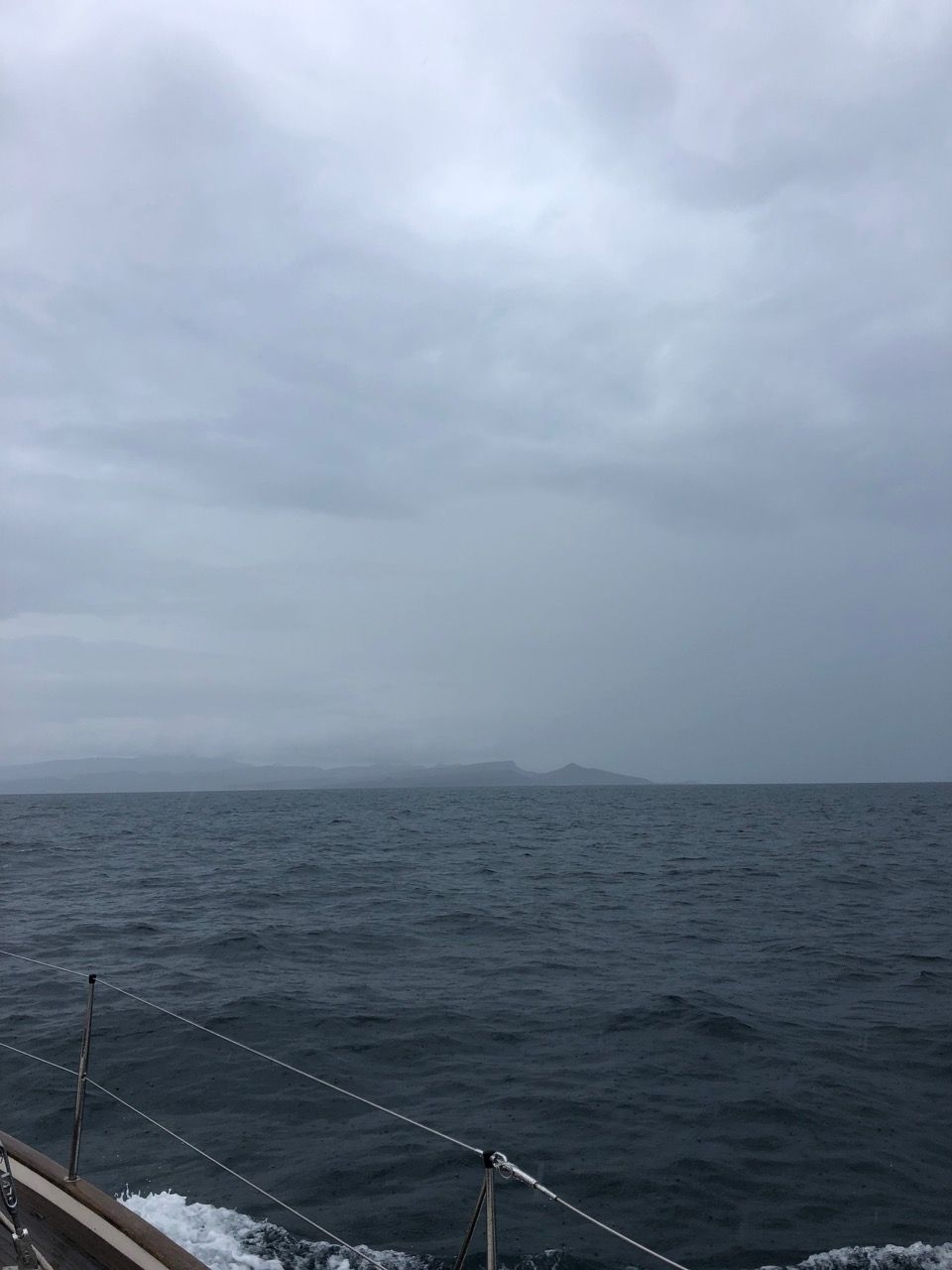 We anchored for the night in the Puerto Ballena's Ensenada de la Raza.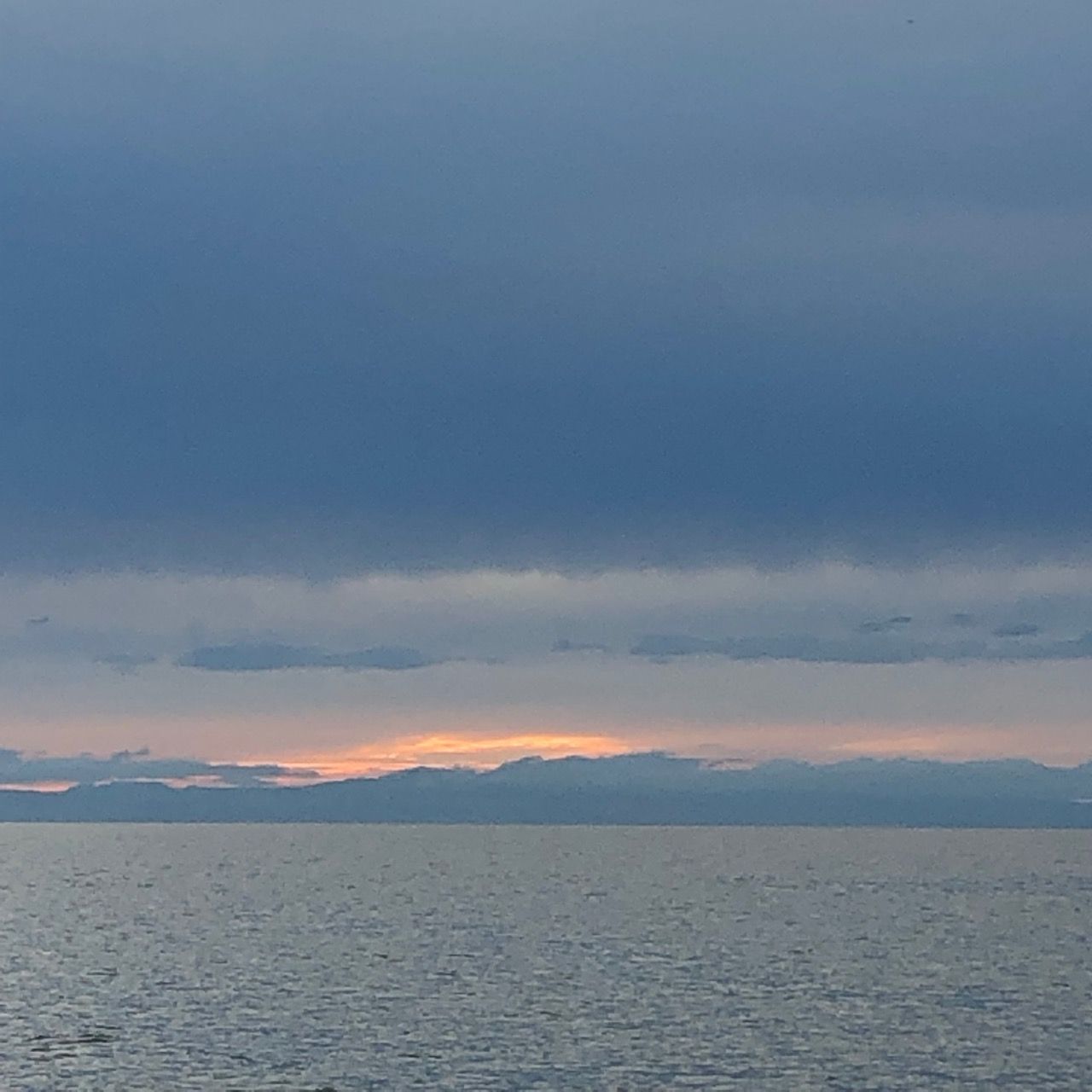 Second Leg: A daysail to Bahia de los Muertos, the Bay of the Dead.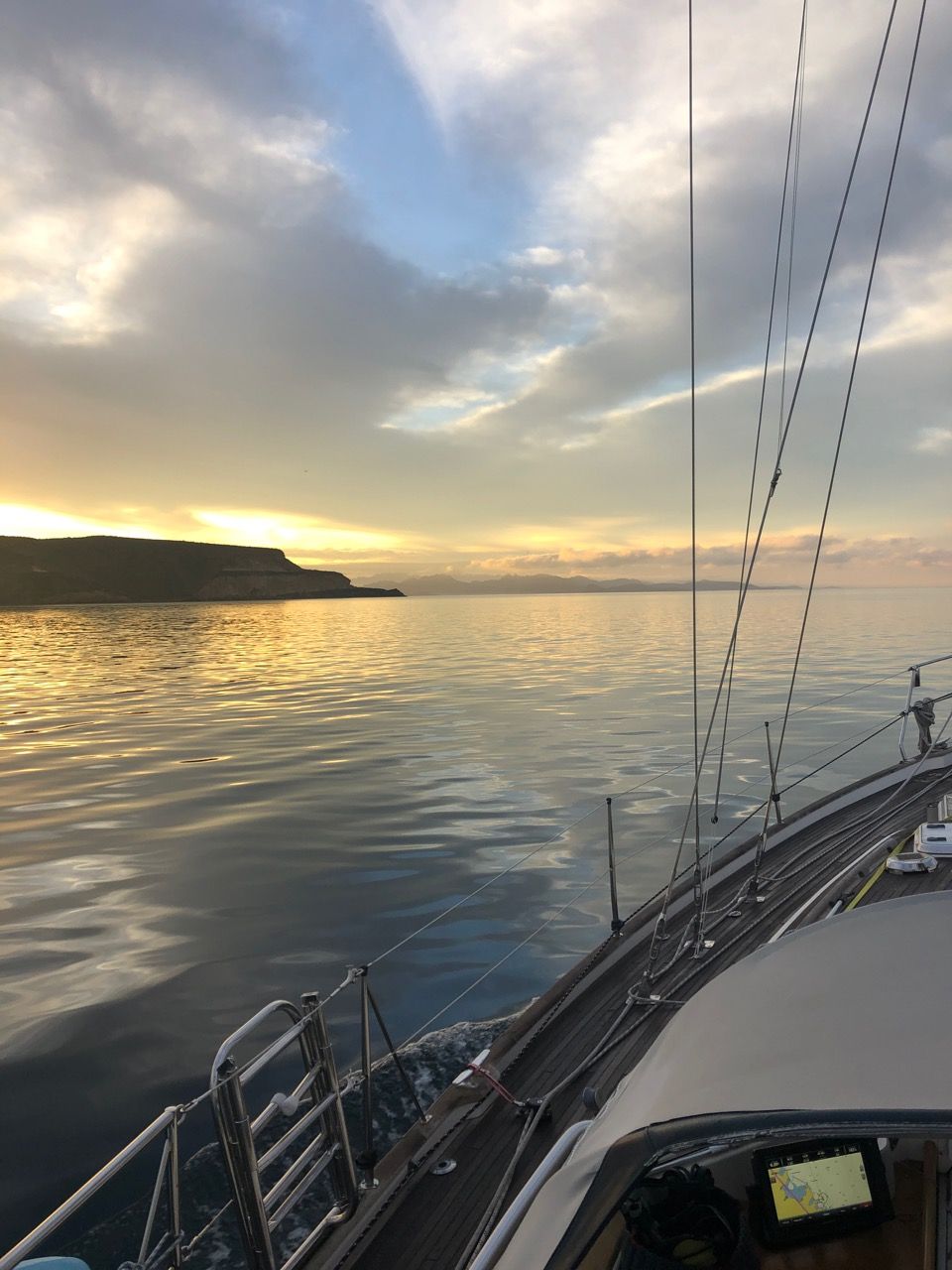 This was a special day, our first time traveling back along a familiar path since we sailed out the Golden Gate in mid-September, back along the Cerralvo Channel to Muertos.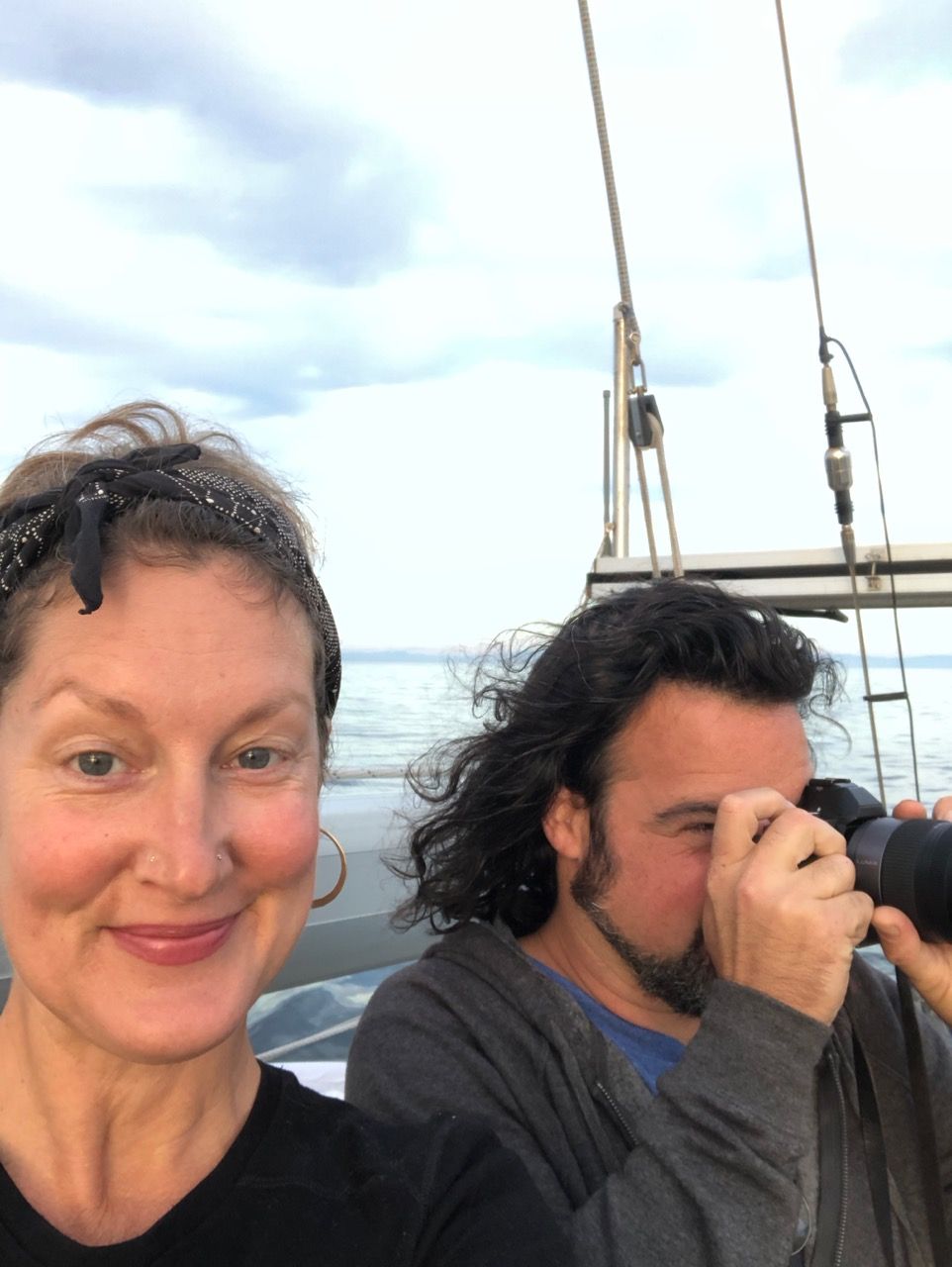 Our friends Bill and Julianne of SV Epiphany were anchored in Muertos/Sueños Bay when we arrived (developers are trying to change the old name, The Bay of the Dead, to The Bay of Dreams). Julie and Bill picked us up in their dingy and we motored over to shore, hauled the dinghy up onto the white sand beach, and walked up to the patio at Trenes for cocktails and dinner, where we were greeted by Christopher with hugs.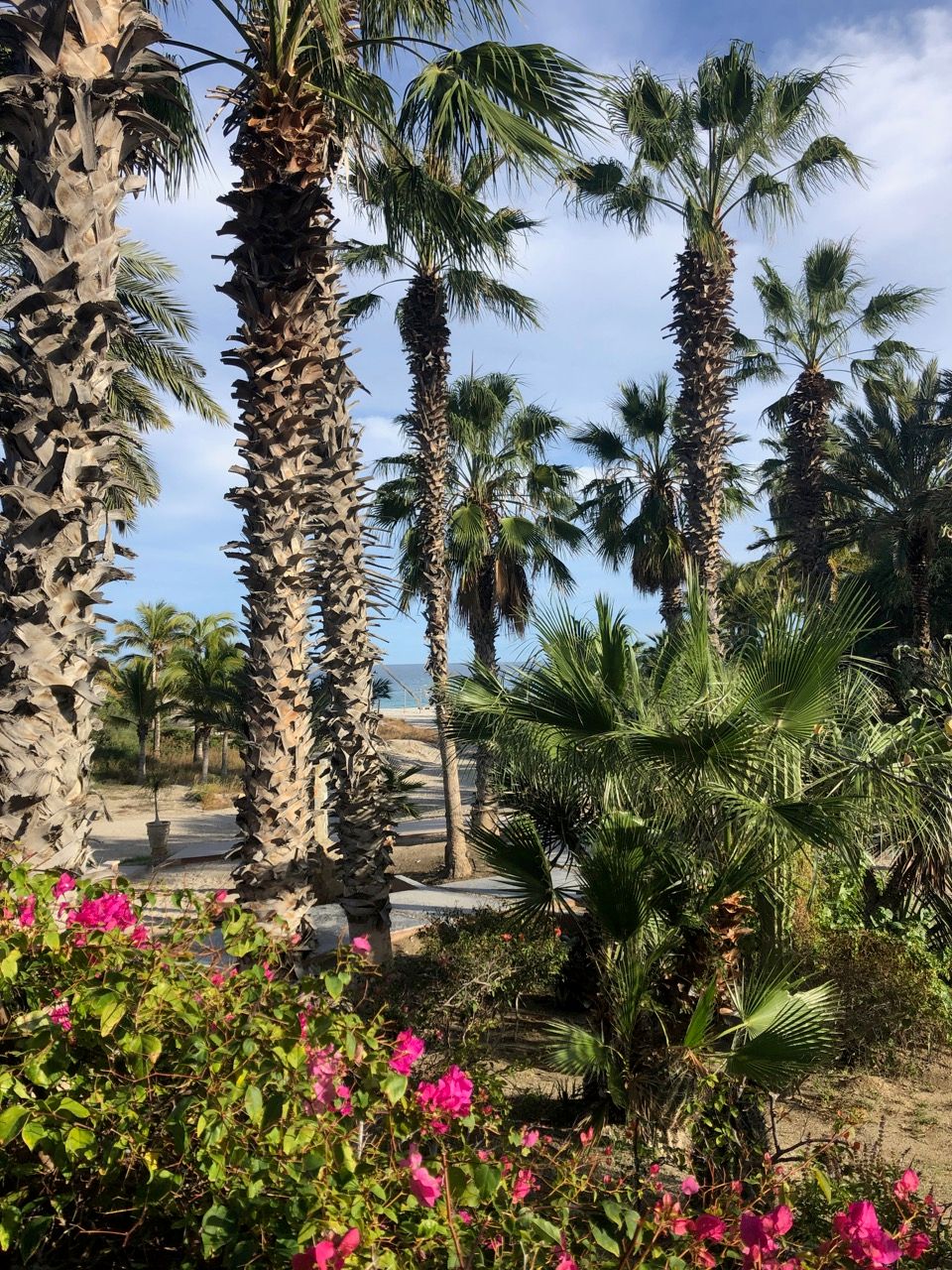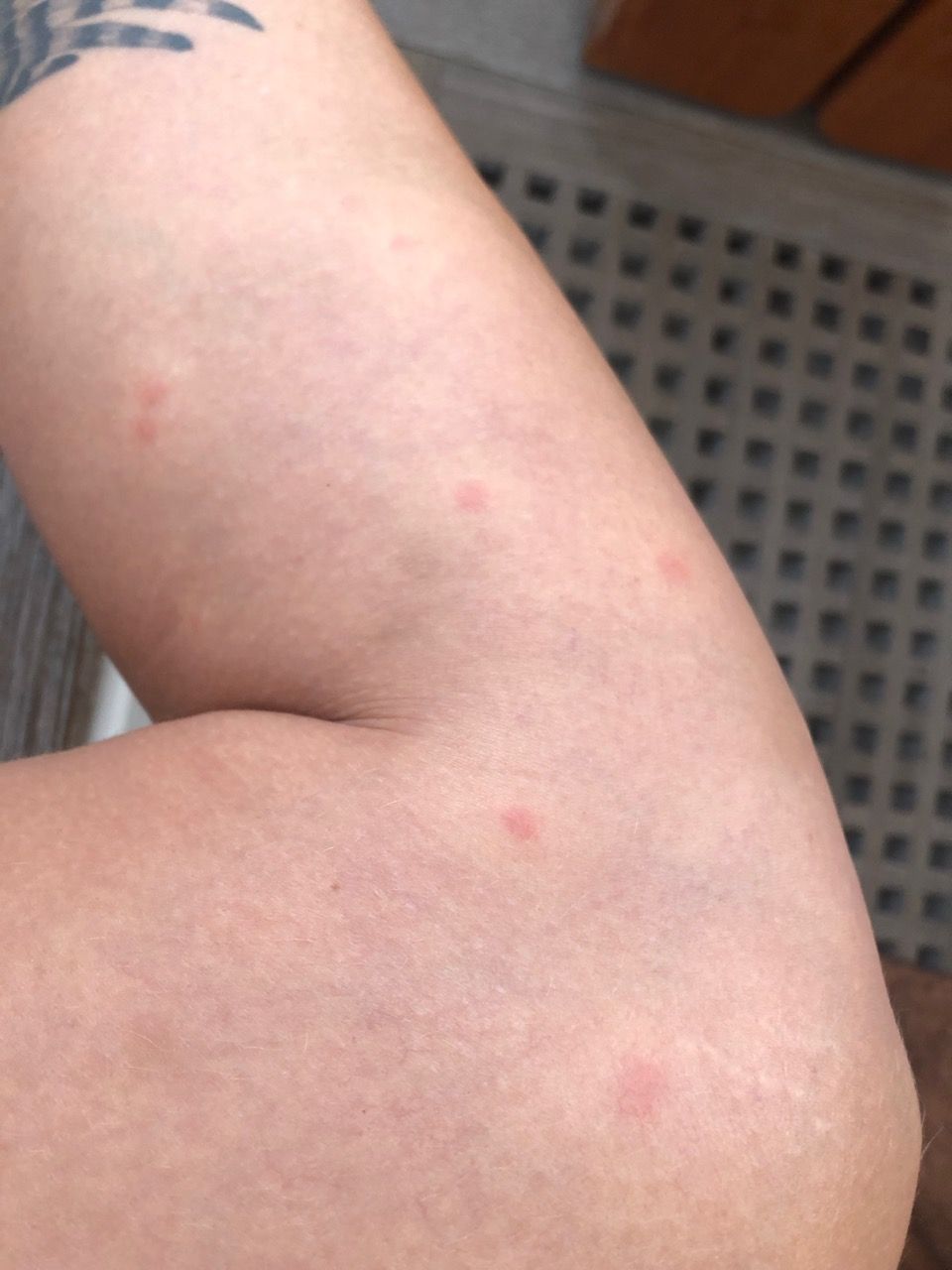 Third Leg: Two days and a night to Mazatlan.

Our final passage was 190 miles across the body of water which Mexico calls the Gulfo de California and which America calls the Sea of Cortez. We departed from Bahia de los Muertos at first light.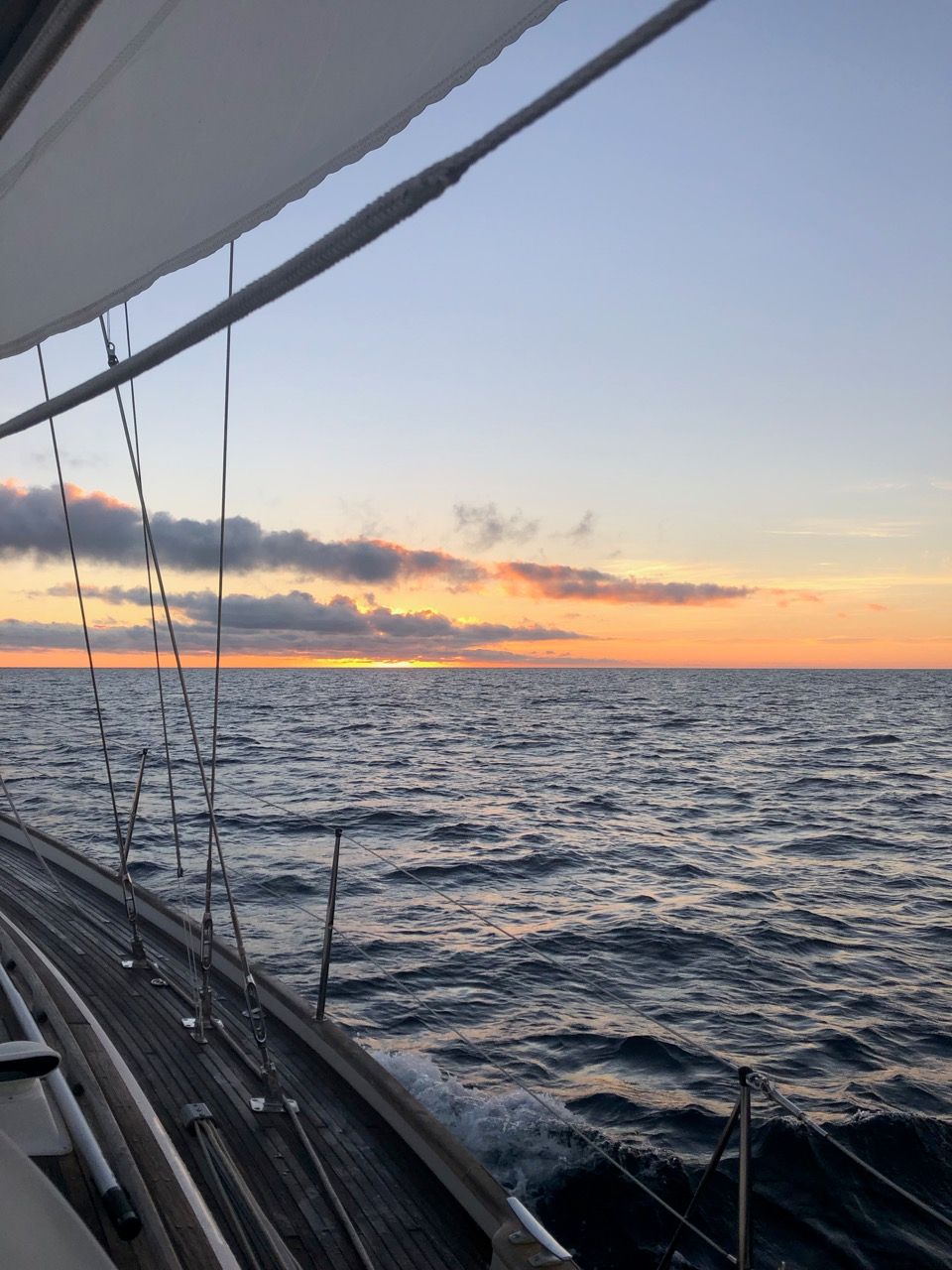 The trip was 34 hours. Our first overnight passage at sea without crew, just us. We were buddy boating with Epiphany, which is rather like caravanning; you agree when to depart and stay in contact by VHF radio.
But we two were alone aboard Rejoice. It was heavenly, and it was hard. The wind was great; 18-22 knots (22-25 miles per hour). We sailed for 24 hours straight.
The sea was choppy and irregular; just sitting was work, bracing with arms and legs. We were thrown into the walls every time we went below decks. Much of our first day was, in the moment, neither dangerous nor pleasant. Long passages are either deeply meditative or quite boring, depending upon your nature and mindset, except when they are filled with concern or terror.

At 1 am, we noticed a sound. Sound is everywhere; in heavy seas the wooden parts of the boat are creaking and everything inside anything is crashing against everything else; many of the first hours are spent stuffing rags and napkins and blankets between things to quiet the boat. This knocking was deeper. It was in the ship. James followed it to our rudder, which was making a dull thud at the edges of each of the bigger waves. He pulled up our mattress to take a look and found that there was a small amount of water seeping in around the seal. The pace of the water was clearly manageable, and the amount of water in our bilge, the bottom of the boat, was fine; it had not even reached the level where the bilge would have pumped it out automatically (and, to spare you unnecessary concern, it never got there; we'll be pumping it out by hand this morning.) Research indicated that the most likely thing was a bad bearing. Our rudder is skeg hung, which meant it was unlikely we could lose our rudder, which was good, because losing your rudder means a big hole in the boat, which quickly becomes a bigger problem.  

We reviewed our fallback systems: the wind vane for steering, the bilge pumps for additional ingress of water, the manual bilge pump should ingress pass the capacity of our two pumps or should those fail. We did not speak it aloud, but we each in our own minds reviewed the procedures for deploying our life raft. I reviewed the contents of the life raft (water, flares, lights, etc). I mentally drilled grabbing our ditch bag, two gallons of emergency water, and our portable VHF radio if I had to move quickly. I thought about what else I might take if there was time to consider such things, and I decided that I like my wedding ring, should have cloud-stored or emailed to my best friend a backup of my 2019 accounting because tax filing does not spare you when tragedy strikes and I wasn't prioritizing the backup drive, but that really, I'd be fine with just my life. I also thought quite calmly that if I were to die here, tonight, that I would not regret my choice to take to sea. As you can see, though, the issue remained consistent in form and we reached our next port safely. We'll research our repair options tomorrow. Today we will enjoy the day.

When making a long passage, it is vital to get sleep, which with a crew of two means not much shared time awake. One person minds the boat, one person sleeps. On our trip, the moon was just past half full, a little fat, and very bright. She was up before the sun set and went down in the wee hours. We were grateful for her company and for her light over the dark waters. This is the farthest from land either of us has yet been, about 95 miles out.

We were awake together for moonset. There were low clouds above the distant sea horizon, and the moon's dance through them was enrapturing. We gasped and exclaimed, breathed quietly together, took photographs and set our cameras down; it went on and on and on.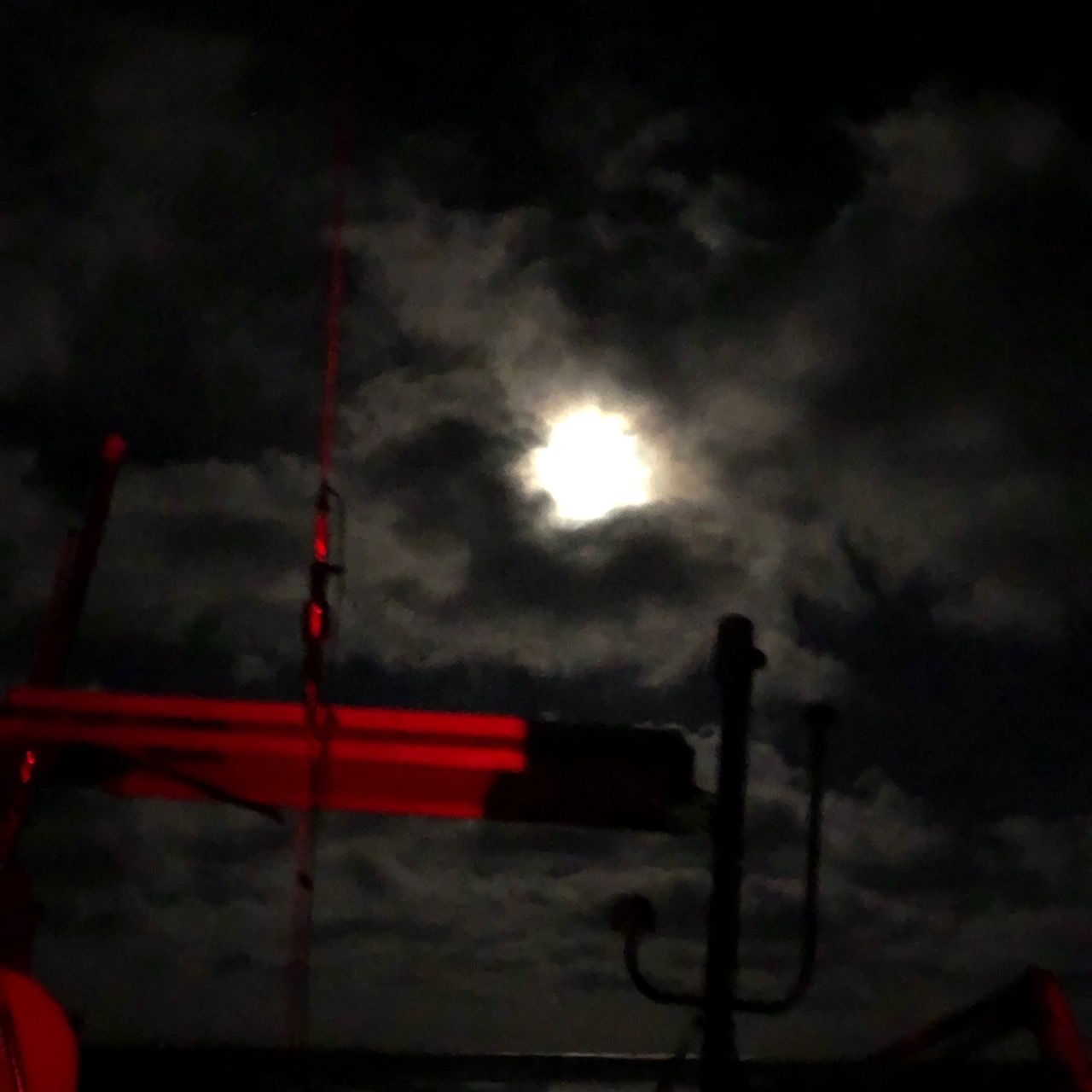 Being out in the sea in a steady wind at night, there was nothing else asking for our attention but the moon, the moon, the moon and her light as it shifted through the clouds and over the waves. When she set, there were hours yet to first light. We felt no resistance to the darkness.

I saw two shooting stars.

The sun rose. If you think you don't have four minutes to watch the sun rise, I invite you to think of Mary Oliver, to cherish being alive today, and to join me in these moments here at sea with the dawn.
Thank you, Mary, for everything.