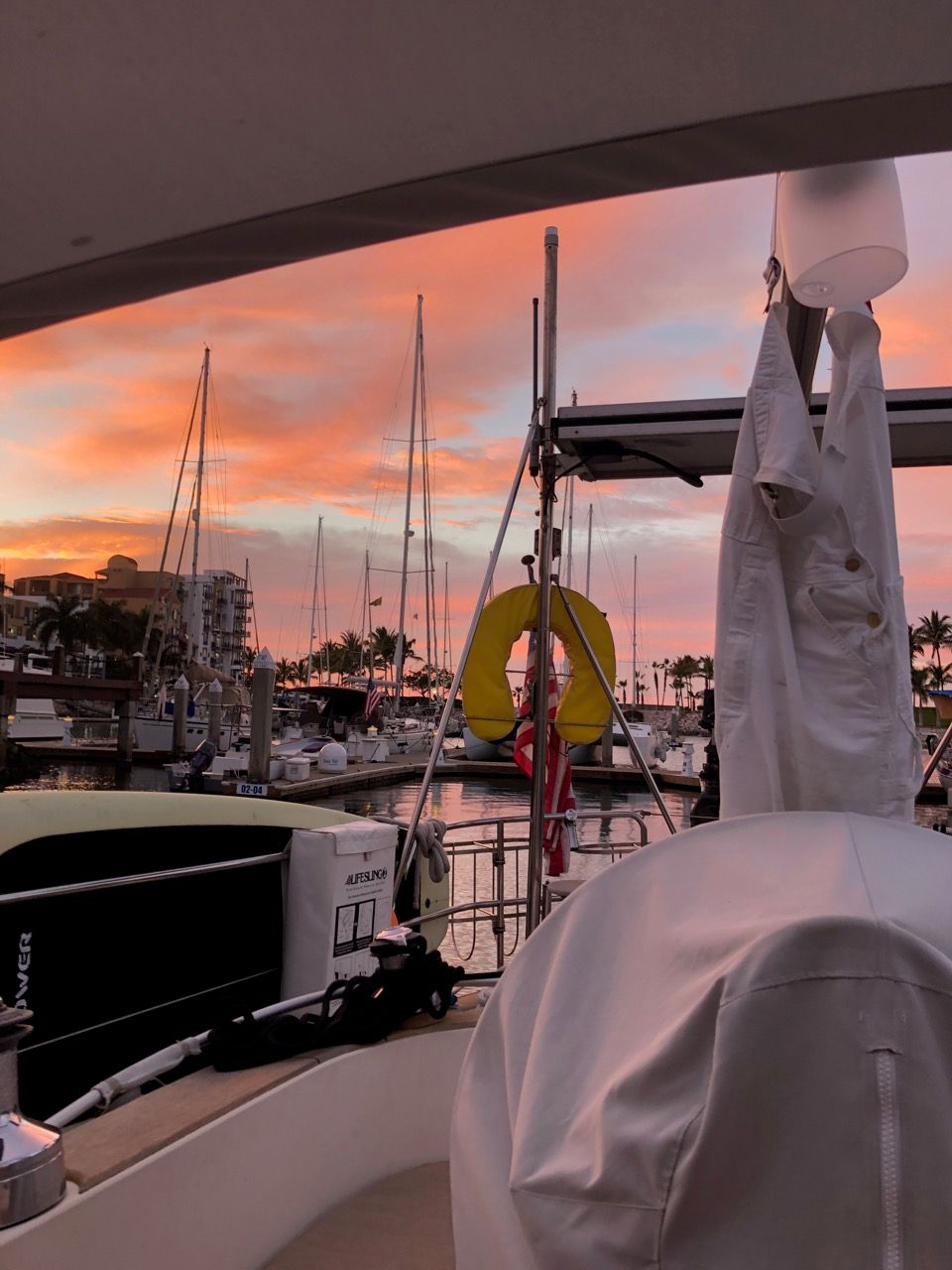 You might remember that when we were crossing the Gulfo de California / Sea of Cortez, we had some concerns about our rudder after a dull thud that didn't match the pattern of things clattering about in lockers in the waves (1 meter every 4 seconds) led James to discover water seepage. It turned out to be a positive outcome, as such things go; our rudder is designed to allow water intrusion through a little groove when the seal needs to be replaced as a way to indicate this, and the thunk says that our bearings are also due to be replaced. We've been seeing a bit of bilge water whose source we had not determined and this explains it. It's more of a maintenance issue than a repair in that it's to be expected, but it had a couple complexities in that the parts we needed were in Sweden and the work can't be done with the boat in the water.

Most of my friends are in the United States, which makes it hard to understand that needing something in Sweden is hard. You order it, right? When I miss things, friends keep saying, "Can't I just ship you that?" But... to where?! Mostly, though: shipping is tricky in Mexico. Shipping overall is less reliable; some things arrive, some just... don't. On top of that, customs is mercurial. When you order something, you might get your thing quickly. You might get it in weeks or months. You might never see it. It doesn't matter what the tracking information says. We have friends who just spent seven weeks in La Paz waiting for delivery of the kayak they wanted to have for their trip to the South Pacific next month. It was coming from San Diego. It was going to be there in a couple days for seven weeks.

We checked out the local boatyard, found folks we felt good about working with who had space on their schedule (one group said it would be a 6 week wait!). We committed to staying at a local marina until our parts arrived. We placed the order and crossed our fingers.

Waiting was not the best; hence a quiet few weeks here on the blog. The marina wasn't a great fit for us, but we couldn't move because we'd had the parts shipped there. I got food poisoning. I cut my thumb just shy of needing stitches on the mandoline slicer. (Yes, I now know about the uncuttable kitchen gloves and I will stick to knives until I am able to get those and the little thing you hold the thing you are slicing with!) I tripped on a stair while wearing a heavy pack of groceries and mildly sprained my ankle. All in one week.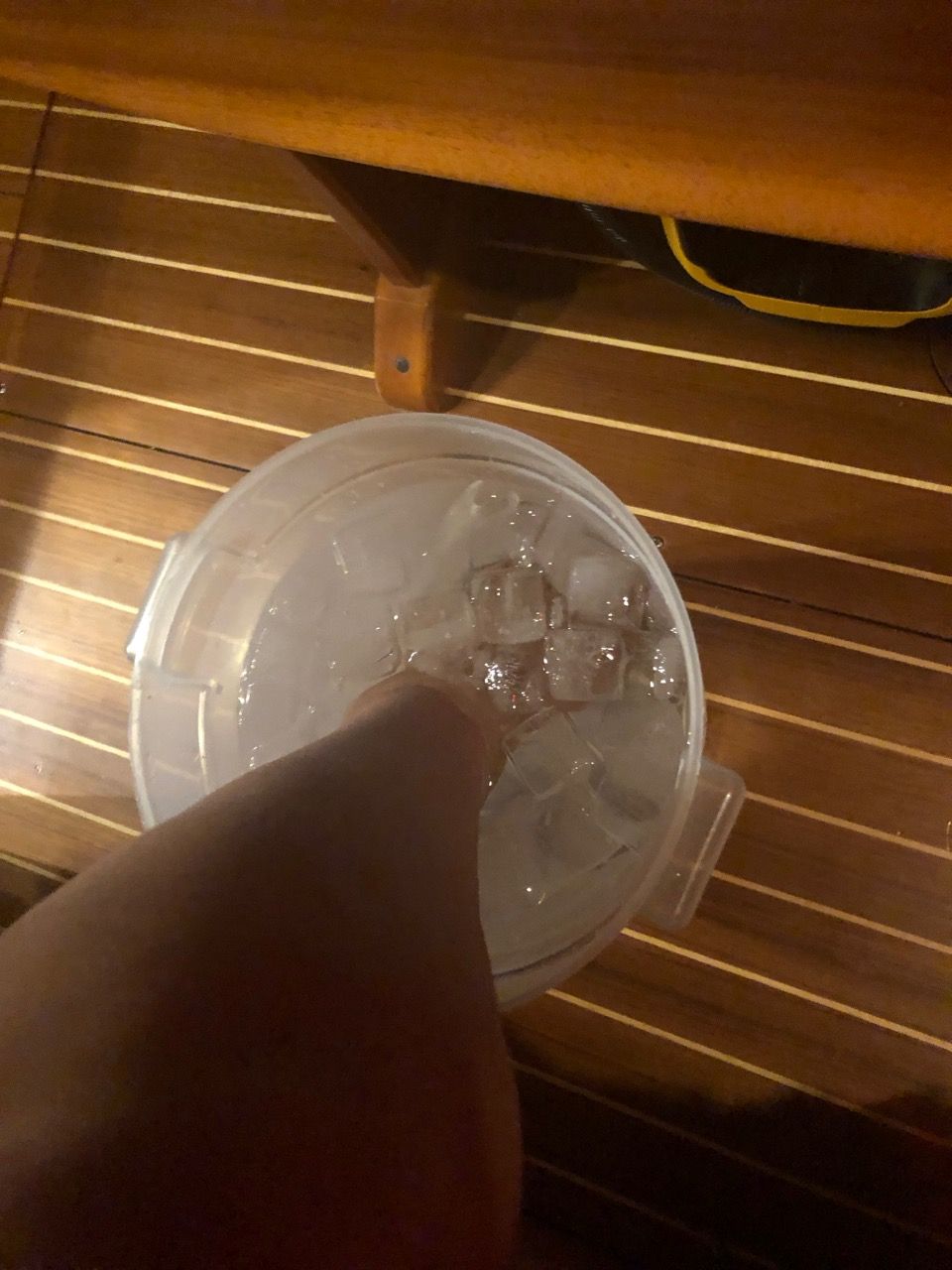 There have been bright spots, of course:

Laurel came to visit! Her office was moving and they were all supposed to work from home for a week, so she did that from a lovely condo she rented on AirBnB in Mazatlán.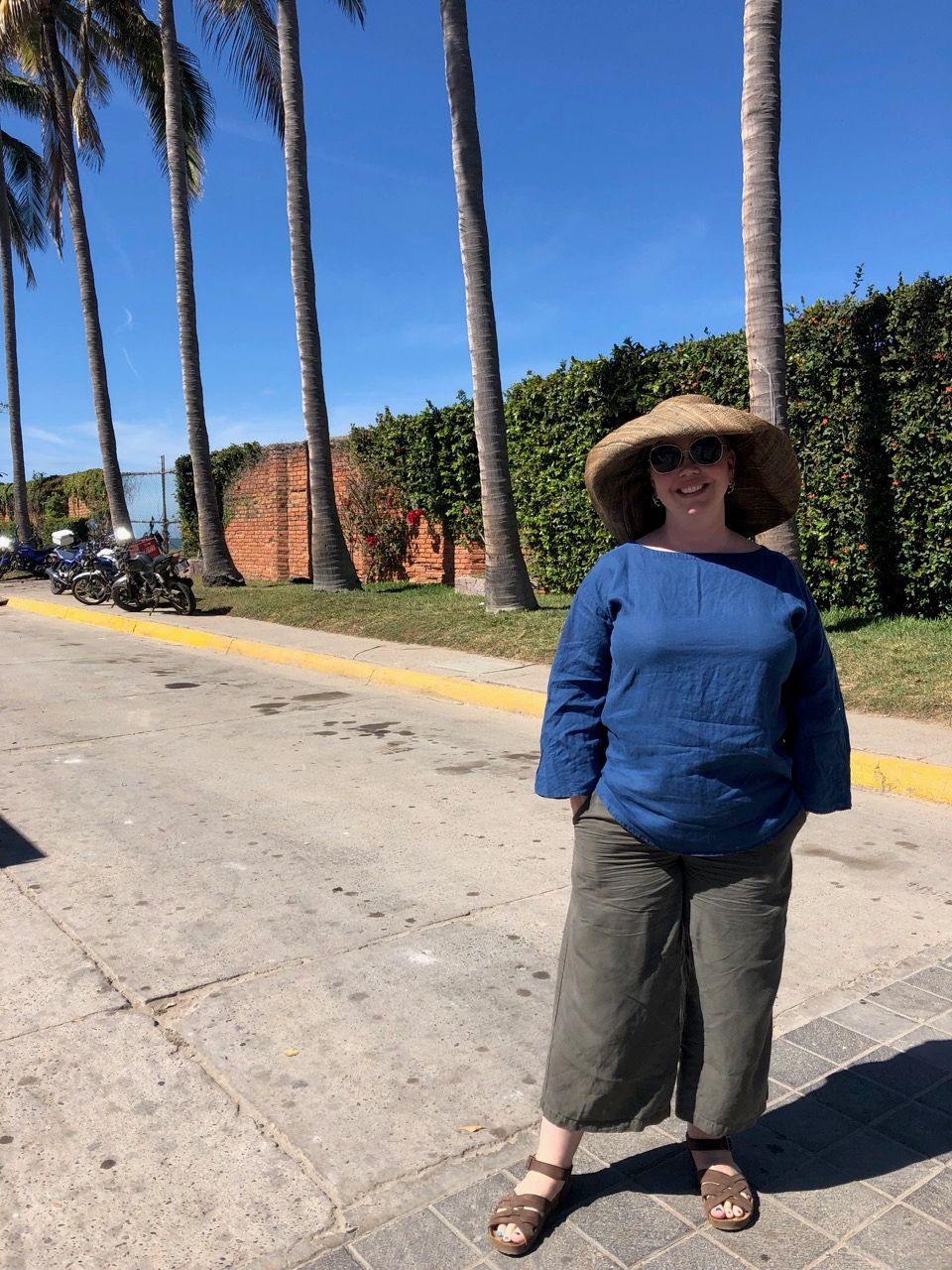 I finished sewing our fitted cockpit cushions. THEY TURNED OUT GREAT!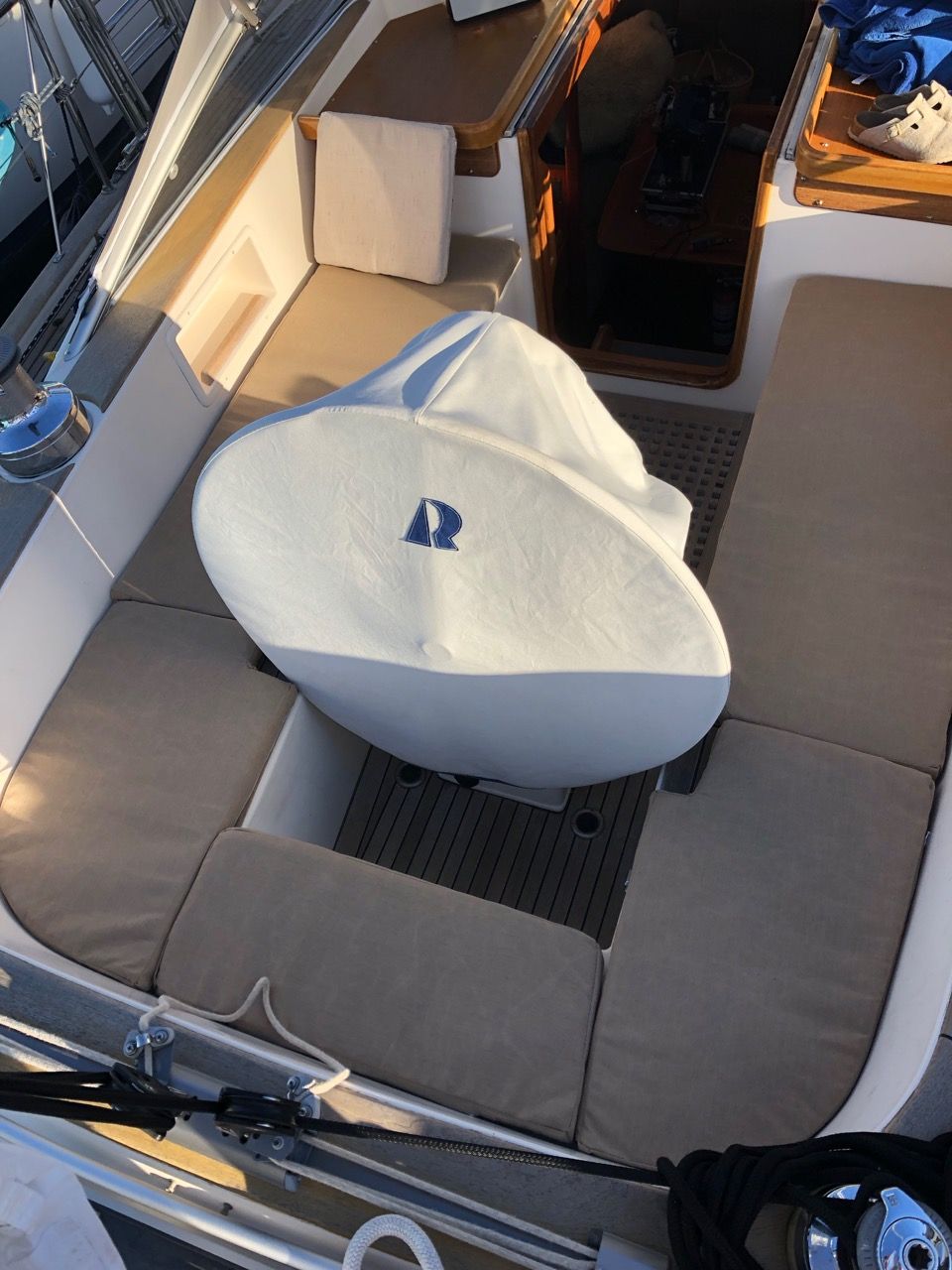 THE PARTS MADE IT IN SEVEN FREAKING DAYS! The UPS driver came all the way down to the dock and shook James' hand.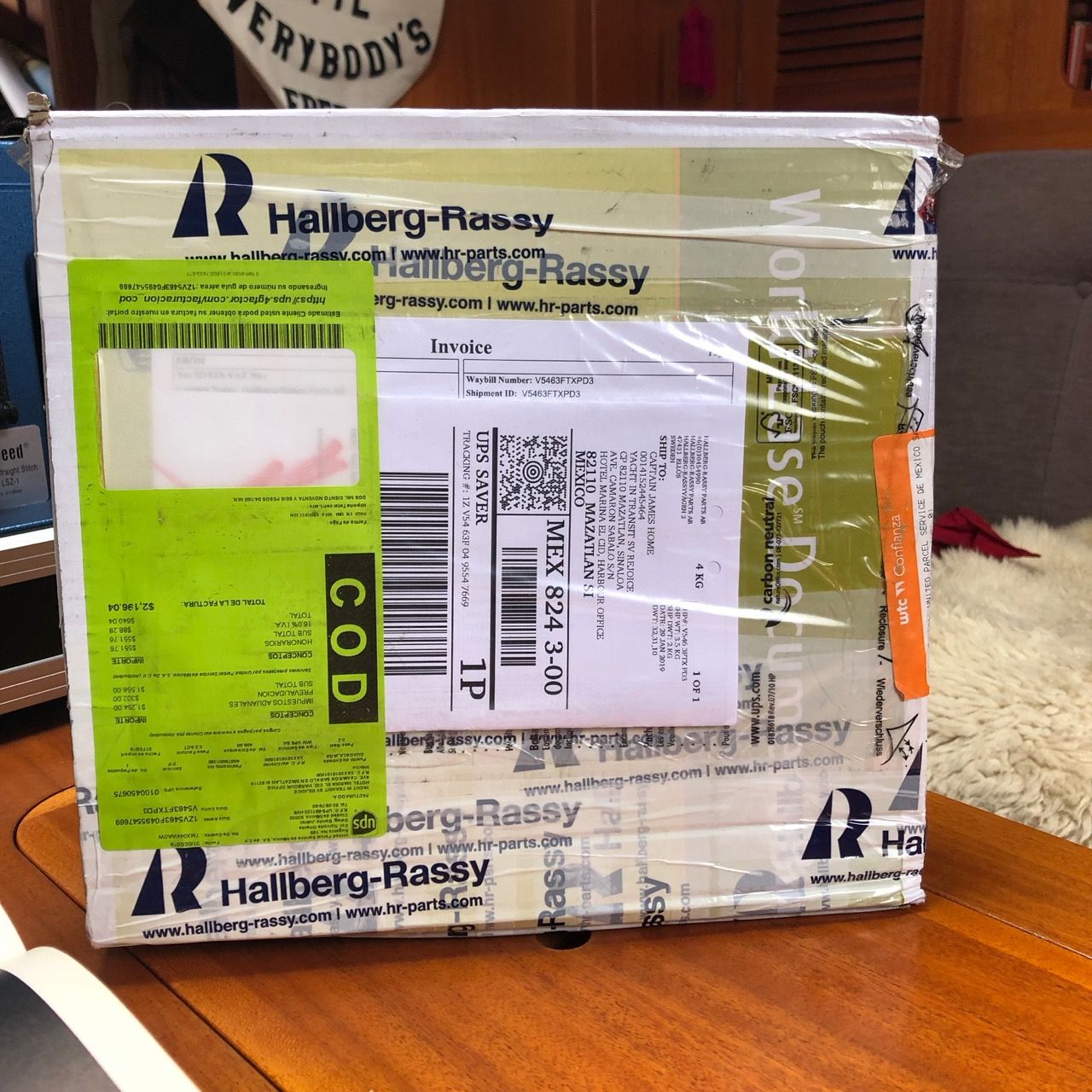 We're now in the boatyard, which is quite an adventure, and that story will come in time.