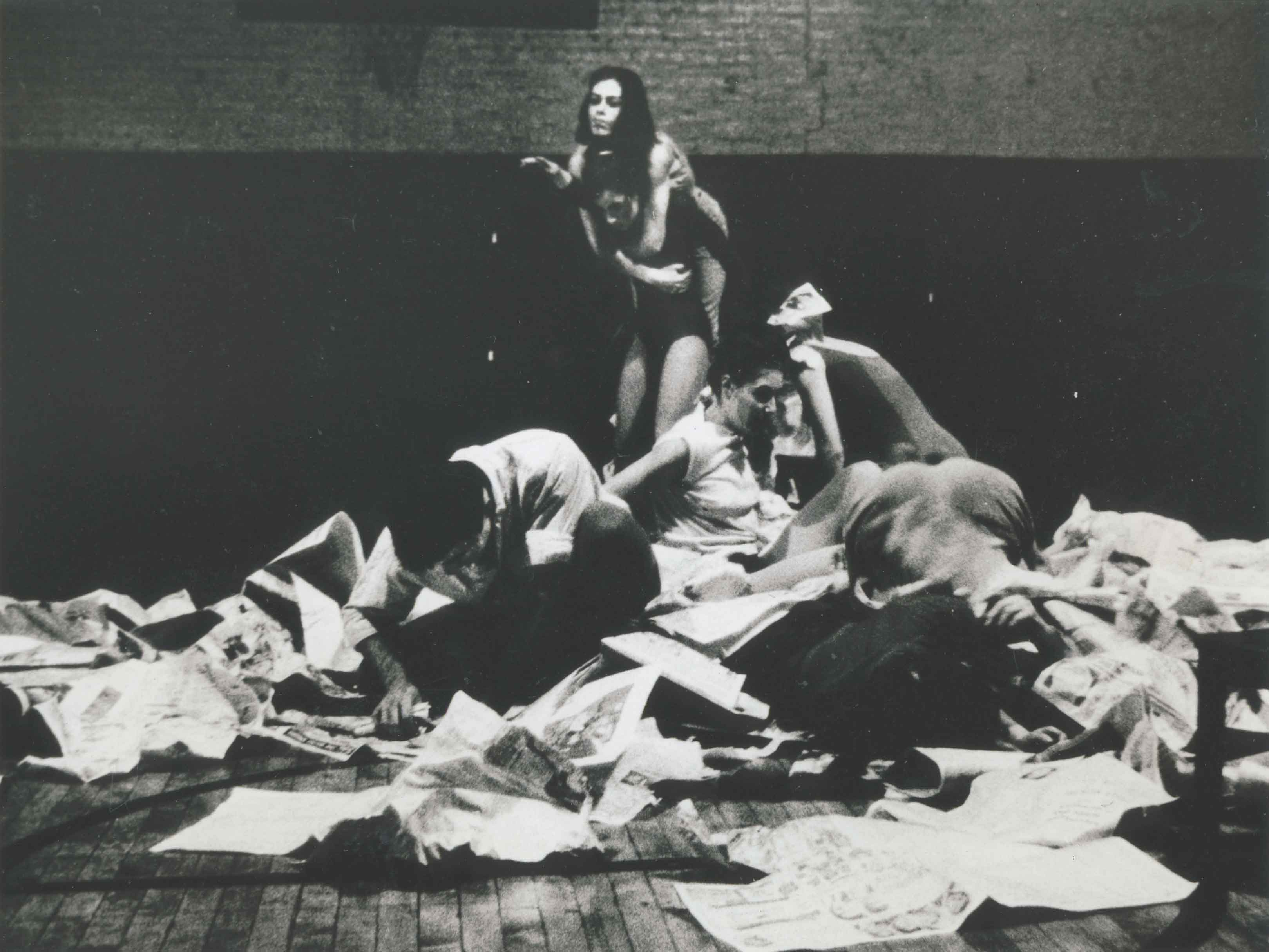 Today I sing for Carolee Schneeman, the glorious, ferociously incarnate, brilliant artist, who has left her body at the age of 79.
"I guess my best advice is this: Be stubborn and persist, and trust yourself on what you love. You have to trust what you love." - Carolee Schneeman
As a young woman and a first generation college student, I was fortunate to find my way to Sarah Lawrence College (forever may Constance Ann Warren, whoever she may be, be blessed for the academic scholarship endowed there in here name, and to whoever granted it to me.) Sarah Lawrence has long been a bastion for the independent, intelligent, and strange; the beginning of J.D. Salinger's 1961 novella Franny and Zoe says that

"The Bennington-Sarah Lawrence type looked like she'd spent the whole train ride in the john, sculpting or painting or something, or as though she had a leotard on under her dress."

In this delicious, dizzying, richly connected but pre-internet world (I was there '88-92), we had to find our wild outsiders through books, and V. Vale's and Andrea Juno's RE/Search books, passed hand to hand, set fire to many young minds. Many of these books are still available, and are a powerful document of the time. Modern Primitives and Angry Women were profoundly formative to me and to many, a light toward the wild and free.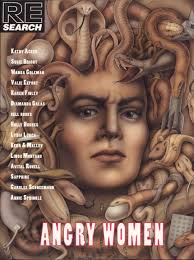 I learned of Carolee Schneeman's work through Angry Women. I am grateful to be able to see again images of the performance that so moved a young me now -- in Mexico, aboard a sailboat, far from the library we left carefully tucked in storage in California. The images and description of Carolee's famous Interior Scroll performance burrowed deep into young me. Her apparent absolute lack of shame awed and inspired me. She gave me a new sense of what female action, power, voice, and beauty could be.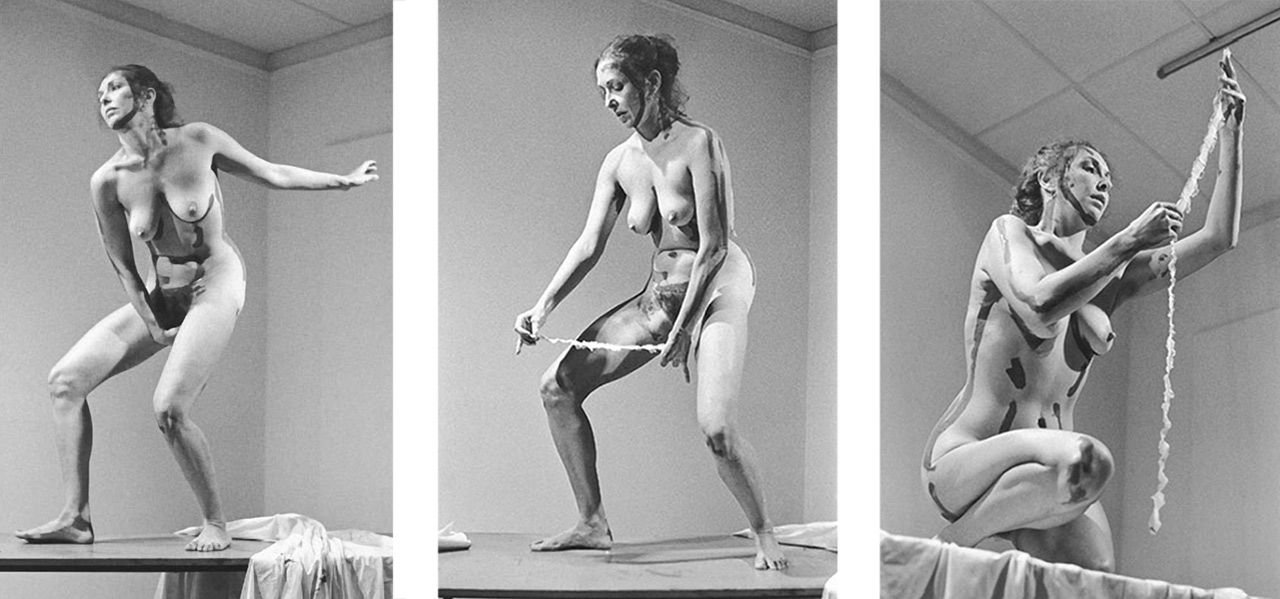 An account of the event says that, "Schneemann climbed onto a table wearing only a white sheet and an apron. She told the audience she would read from her book Cezanne, She Was A Great Painter, 1976 but quickly lost interest, and dropping the sheet started applying mud to her body. She then enacted a series of ritualistic poses before discarding the apron. Then, after adopting a squatting stance, she began to pull a rolled-up scroll from her vagina and read it out loud to her mesmerized audience."  A fuller accounting of the performance and its reception and import is available from fineartmultiple.

The internet being strange and wonderful, there is a wee snip of video of the actual performance available. It is only moments, but I am touched to be able to see them; It feels like breathing a little magic.
This is a very early work; Carolee produced a great body of work in her long life; always at heart a painter, she did a tremendous amount of performance and filmmaking. ARTNEWS speaks to her work in a comprehensive obituary. Melissa Ragona's beautiful and thorough "Materiality, Lecture, and Game in the Work of Carolee Scheeman" is an excellent essay, both academic and engaging, with many fantastic images, such as the one which heads this post, from Carolee's own collection.

This is the second celebration-and-mourning of one of my beloved elders that I have written while we have been in this port. This is one of the turnings of middle age: we begin to lose our elders; in doing so, we begin to realize that we are becoming elders. It is sobering, humbling, and a powerful call to action.
I offer my gratitude to Carolee for her determined, curious, adamantly embodied, shame-defying, creative life. I hope that I may follow her example in boldly speaking my truth, and that in doing so I may do my own small part for the world.

May we all be free.