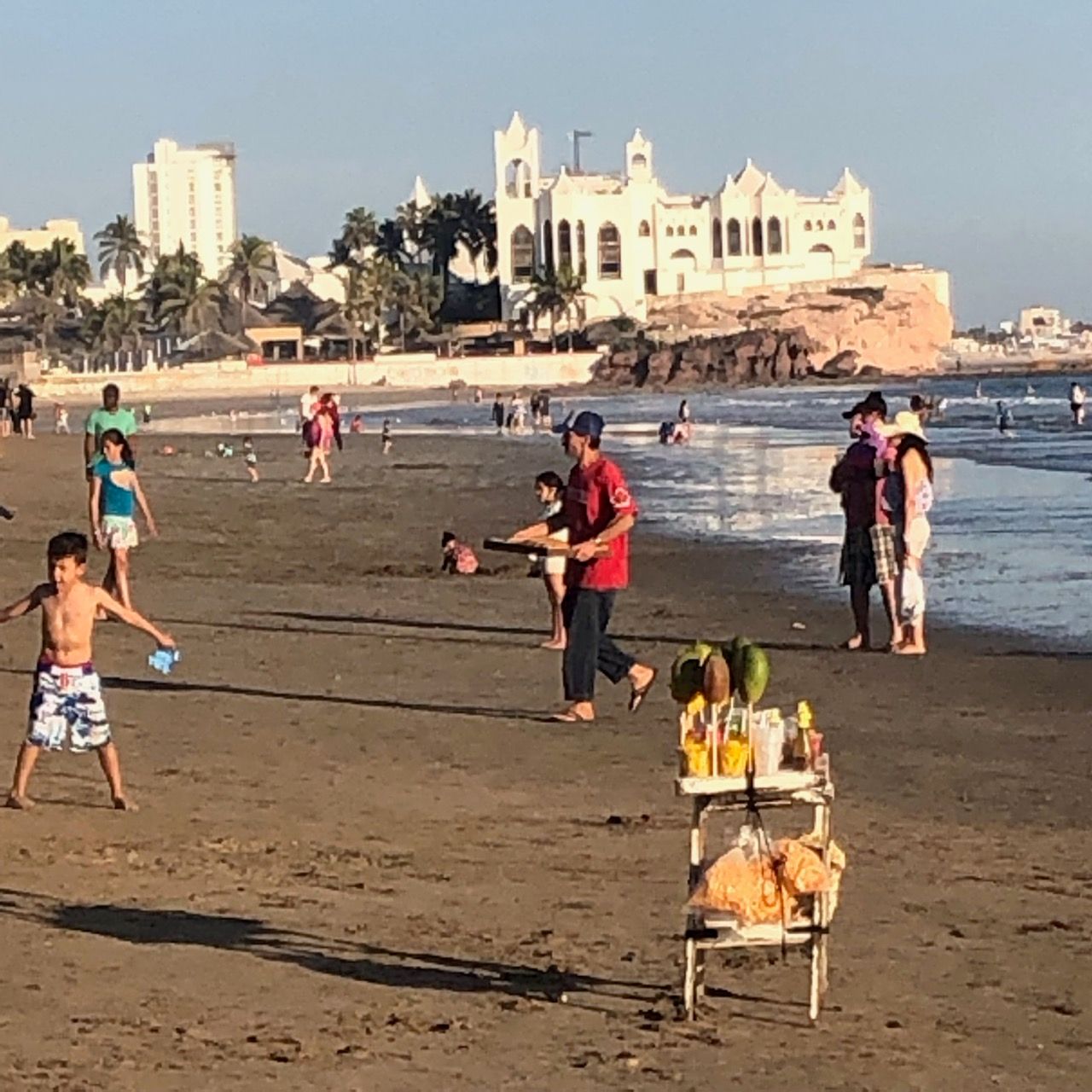 We spent close to two months in Mazatlán, from mid January to mid March 2019. Here are our Port Notes. Things change pretty fast in the world — don't be surprised if the businesses we mention or conditions we describe have changed if much time has passed.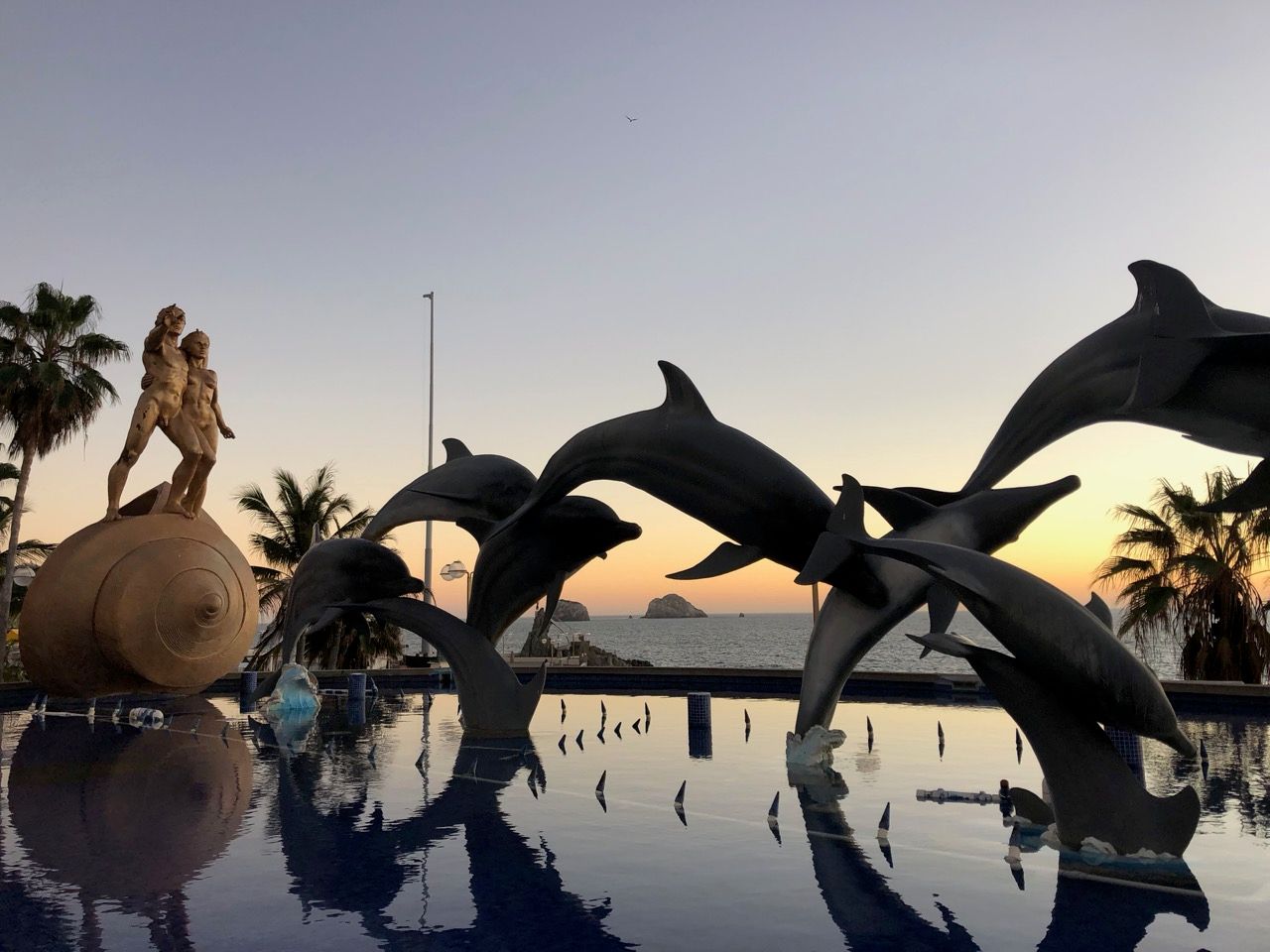 Arrival
The channel used to access the marinas has a sandy shoal on the right side of the entrance. Keep to the left side of the channel when entering. It was much closer to the rocks than we'd prefer, but we made it through unscathed. The depth of the non-shoaled area and precise shape of the shoal vary with the work of the dredger.

Call or radio on channel 16 to check with the marinas or port captain about the dredger schedule (we hear the dredger crew will be kind if they can). Post a lookout on the bow to spot the dark shape of the shoal in the water at the entrance. Keep left until you pass the shoal, and keep an eye on the pipes on the base of the stone wall on the left after the shoal. We prefer mild conditions at high tide for this entrance, and take red flag days seriously.
If you catch on the sand, anecdotal reports suggest that backing up works better than pressing forward. While we were there, a large boat tried to power through the shoal and wound up in near knockdown, damaging their rudder. The fishing pangas kindly towed them in.

Things change here quickly, so call on channel 16 (to talk to the marinas) and 72 (to talk to cruisers, who sometimes had clearer information) for more current local knowledge.
Radio
The cruiser's hailing channel is 72.
The Mazatlan Cruiser's Net is conducted Monday through Saturday at 0800.
The marinas monitor channel 16.
The Port Captain, Mexican Navy, and Marina Security use channels 1 through 20. Aside from contacting marinas on 16, these channels should not be used unless you have been instructed by one of those authorities to do so.  
Marinas and Anchorages
El Cid. Marina attached to resort, one of five El Cid properties in Mazatlan. Each has a different vibe: With marina! On the beach in the Golden Zone (tourist strip)! Golf and tennis! Theatre!
Marina Mazatlán. Friendly vibe, center of the small local liveaboard scene.
Isla Mazatlán Marina. A private marina near Marina Mazatlán.
Fonatur. Also near Marina Mazatlán, small.
Stone Island anchorage is on the other side of town. We haven't anchored there yet.
El Cid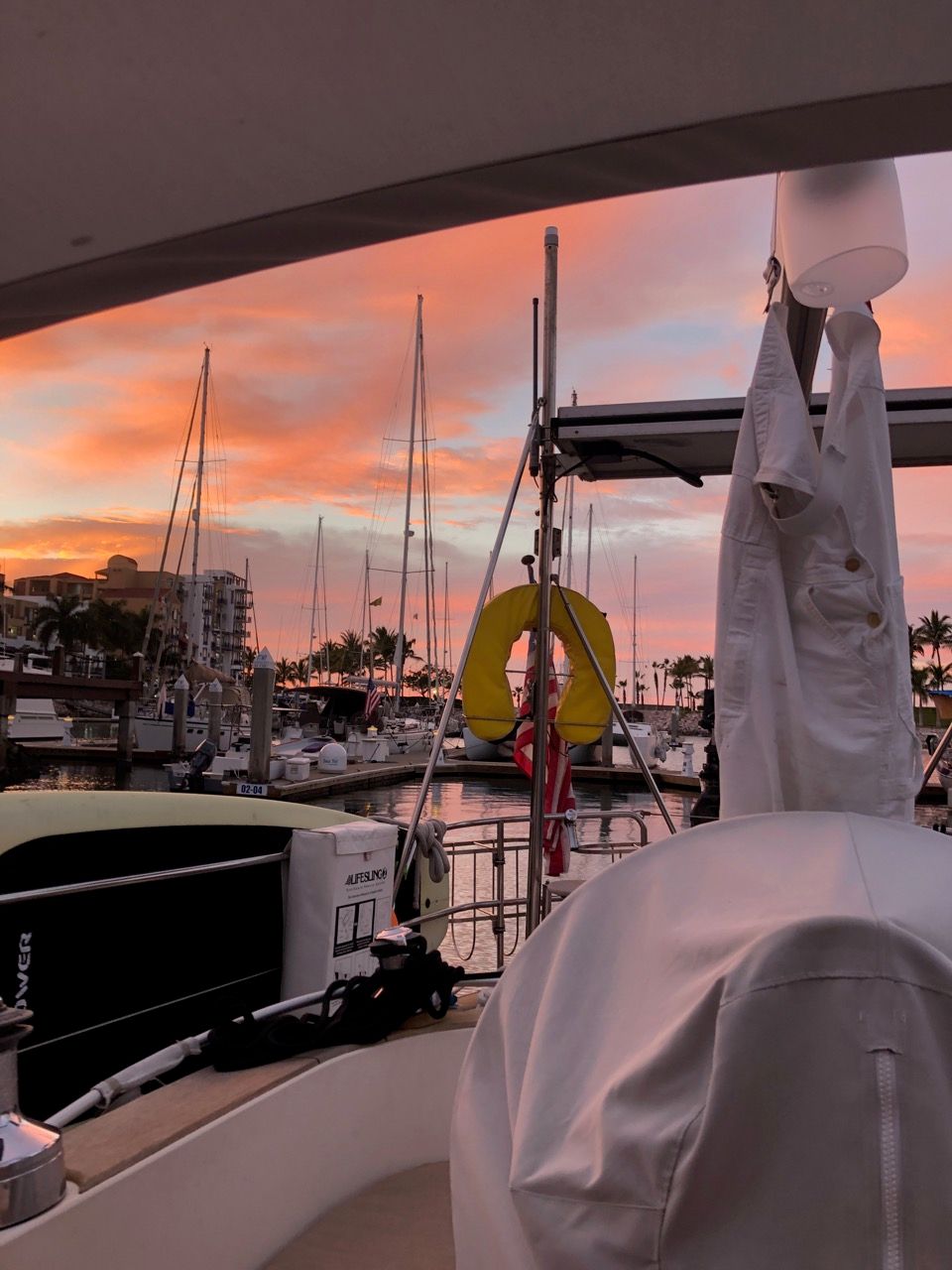 Surge can be strong. In our experience it was sometimes barely there, but occasionally akin to a rolly anchorage in terms of sleep, with the boat slamming back and forth at the limits of the lines every few seconds. Docking during heavy surge can be surprising; if other sailors offer to help, this is a wise place to accept. It's possible to get kicked away from the dock by surge after pulling in perfectly. Use chafe protection on lines. Examine cleats with care, as sharp rust can become a saw in surge (we learned the hard way). Check docklines daily at first and every few days throughout.
A Dock is shallowest; some boats were visibly aground at the supermoon. We ran aground in the channel between B and C Docks at low tide (with our 6' draft). C Dock gets a lot of sound from the activity pool. We spent time at both B and C docks and strongly preferred B Dock.
There is currently no pumpout service at El Cid; there are plans to add a pumpout station at the fuel dock.
There is potable water at dock. No one else in town has it.
Cruisers staying in the marina are welcome to use the facilities at all five El Cid locations.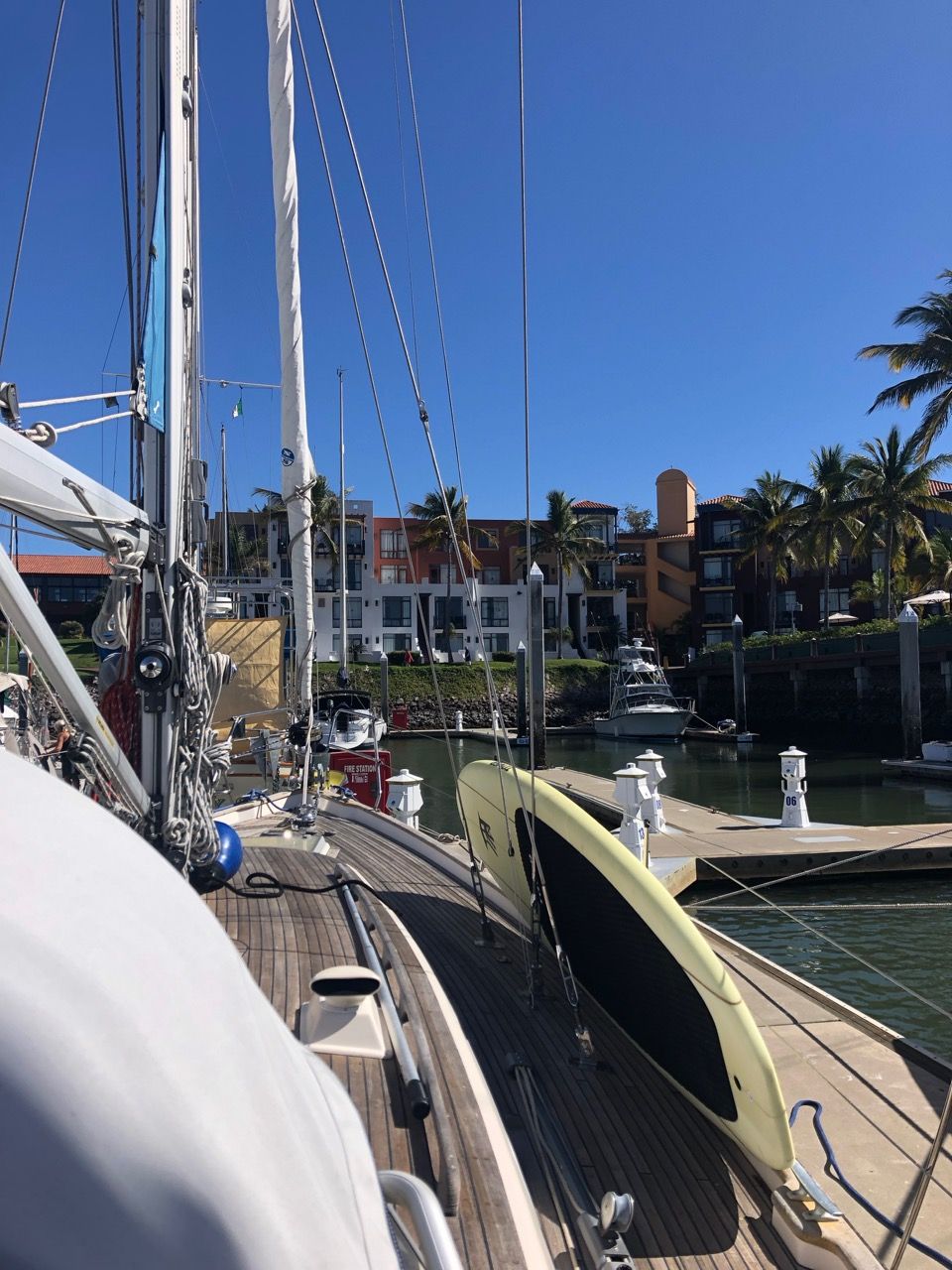 If using Google Maps or speaking to a driver, be sure to specify MARINA El Cid, which is quite a ways further from Old Town than other El Cid properties.
Free shuttles to the other El Cid locations will take you well into the Gold Zone, which can shave 50 pesos off a taxi or pulmonia ride.
Shuttles and Eco Taxis are available right outside the lobby. The bus stop is right at the end of the property entrance. Pulmonias (VW-based ragtop carts) will stop at the bus stop to see if you want a ride. Aurigas (red pickup trucks) are more common farther down toward the Golden Zone and Old Town.
Change is available at the front desk. Having exact change is necessary a surprising amount of the time, so we got in the habit of stopping by the front desk on our way out to stock up.
Hot tub! Swimming pools of varied temperatures from warmish to very cold! Slides! Cave! Pools close at 2100. Food and drink at pools closes at 1700 or 1800, varying by location. The pools were amazing after months without a bath! Frigates surf the wind currents at the shoreline at sunset and are lovely to watch from the hot tub.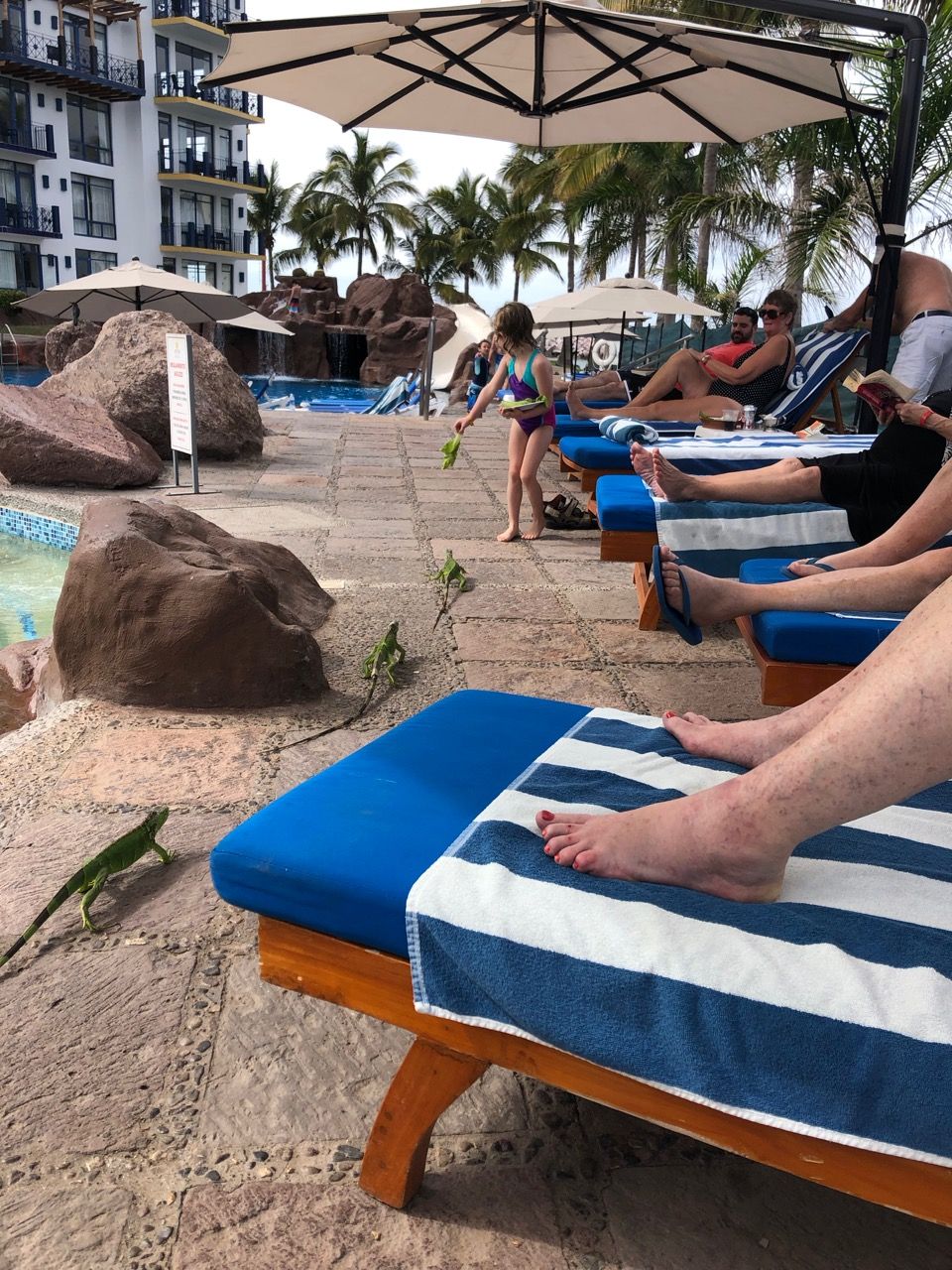 The activity pool has daily Spanish lessons (and bingo, blackjack, volleyball, and a water balloon game called The Crazy Game, and shuffleboard.)
The pool and beach restaurants share the same menu, with slight variations.
A free water taxi operates continuously, taking marina and hotel guests across the entrance channel to the beach club.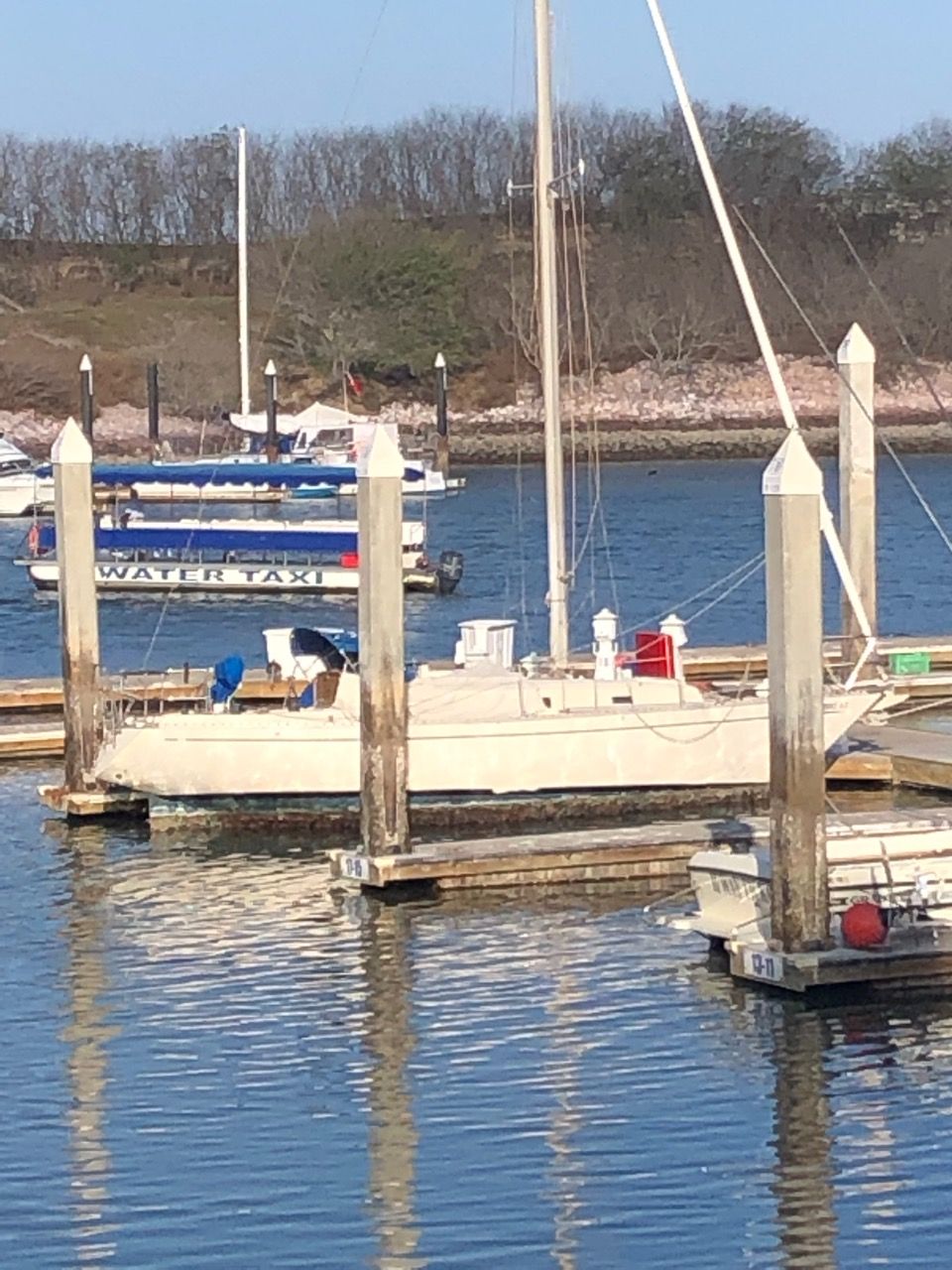 There is parasailing near the beach club, unaffiliated with the resort.
Friends loved Sunday brunch at the beach club, which we never made it over for.
There are two restaurants in the lobby. Upstairs is a buffet with a cruise ship vibe, which was our least favorite. Downstairs was great for breakfast and lunch, but requires a reservation for dinner, which means we never made it. There is nightly entertainment with dinner, including a sax soloist, traditional dancing, and bands.
Laundry service is available until 1400. After 1400, you can use the laundromat to do your own laundry, paid for with the same kind of laundry tokens used at Marina de La Paz. They are sold at the Harbormaster's office, which closes at 1700. There are upholstered seats in the laundry room!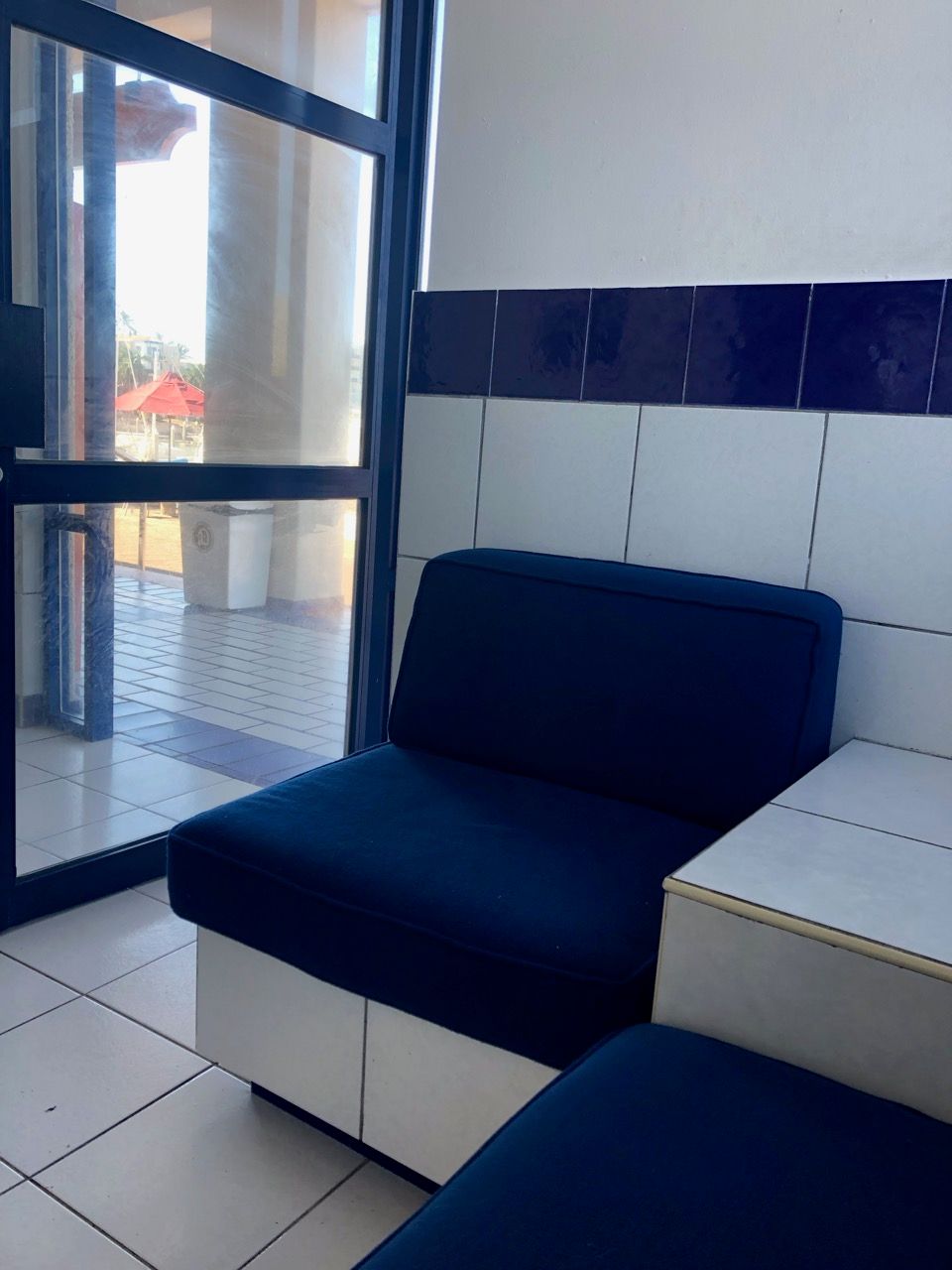 You will be given a heavy blue terrycloth towel for the pools/showers; you can trade it in at the Harbormaster's office for a fresh one at will.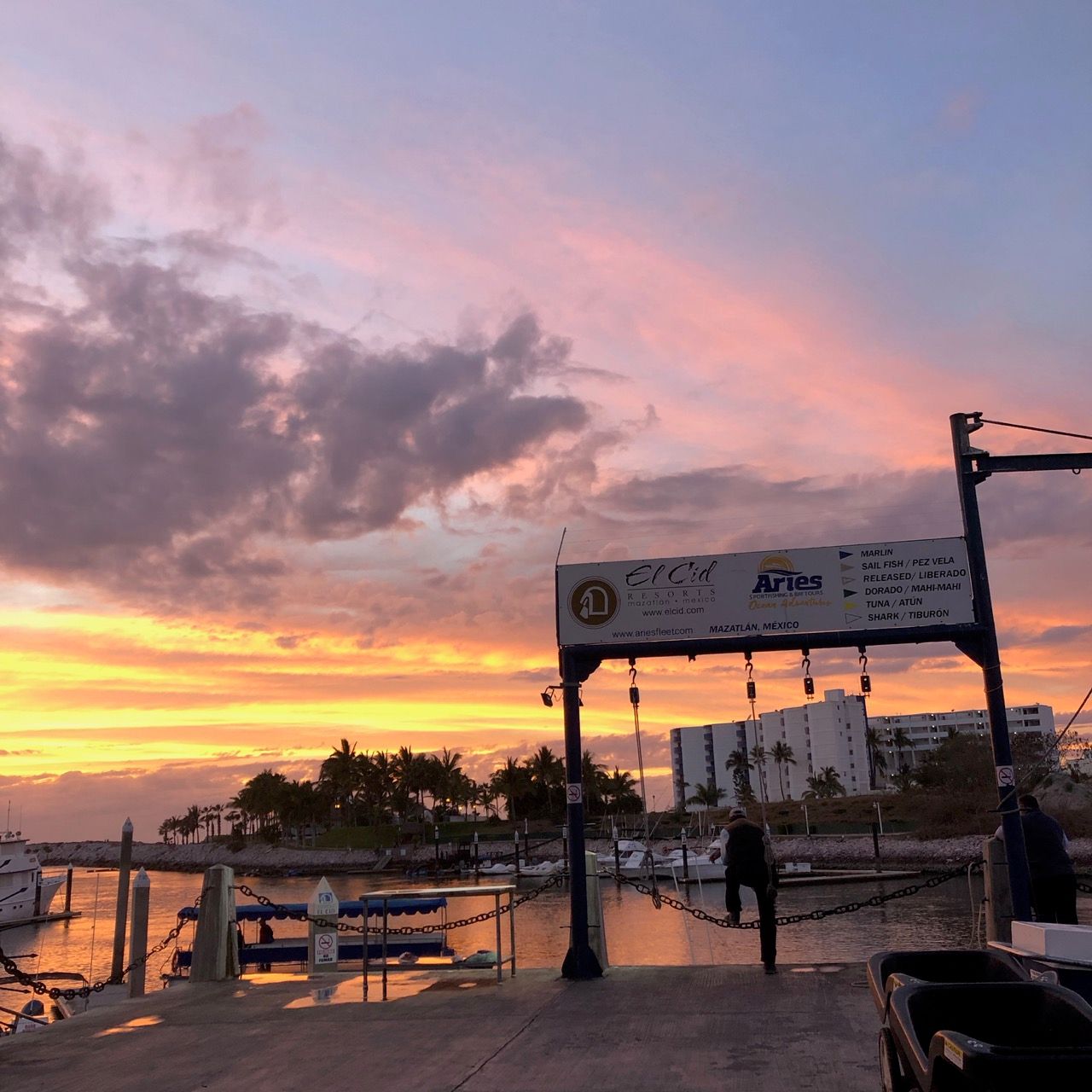 The bathrooms were heavily scented with something that lingered in our hair and clothing. The bathrooms near the pools are open 24 hours and do not require a key.
The showers are okay. There is one shared bench for the four showers, with no bench inside the stall. You will need your key to get in.
There are nice couches in the air conditioned lobby which are great for chilling.
There were frequently weddings and other big celebrations near the beach club on weekends. They were quite festive and loud; fortunately every single one closed down promptly at 2200.
Transit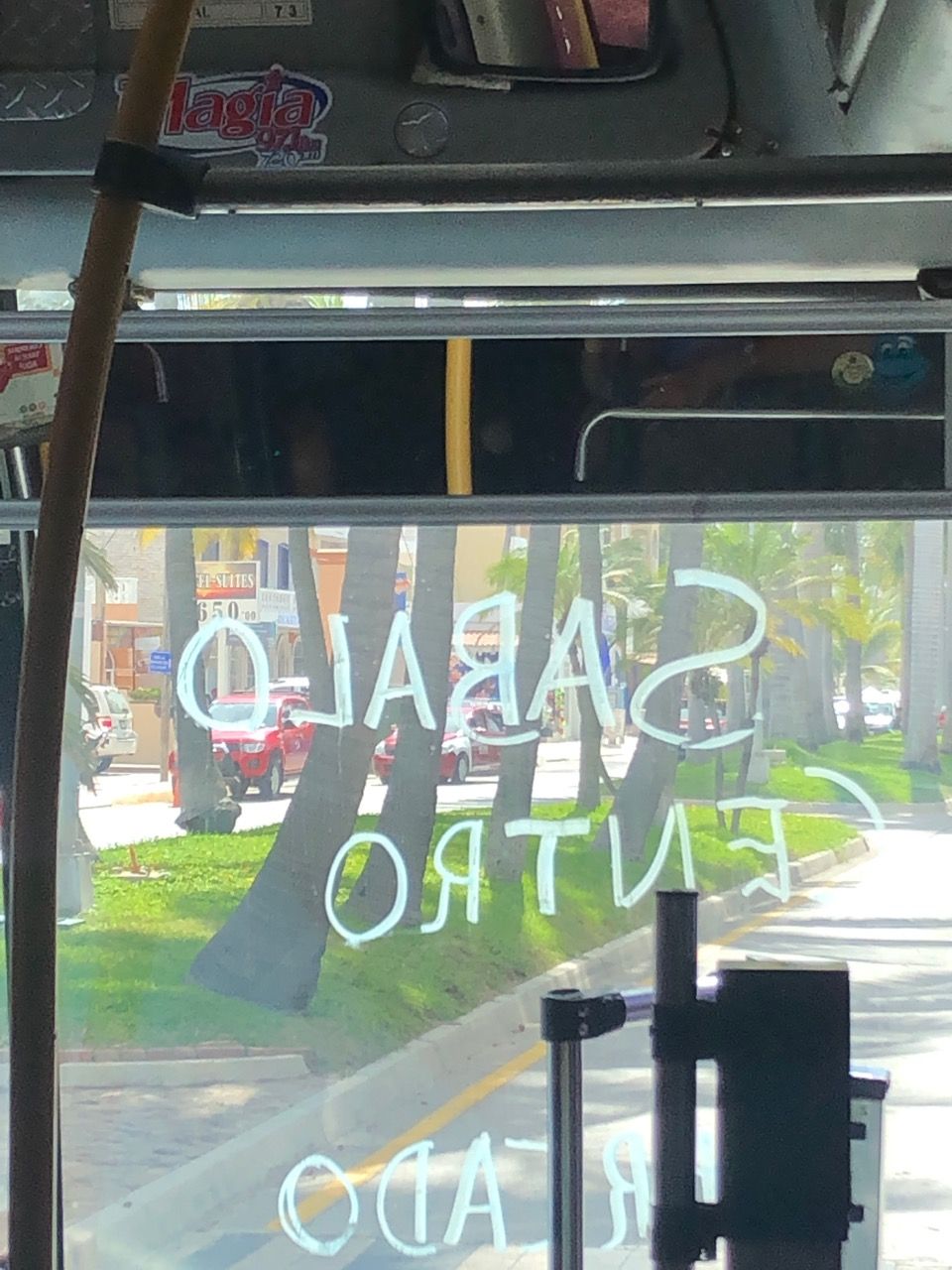 The Sabalo Centro line stops right out front of El Cid and costs 11 pesos. You need to flag down a bus you want to board. When you want to get off, use the stop button if there is one, or shout to the driver ("Aqui, por favor!" / "Here, please"). It goes through the Golden Zone and Old Town, all the way to El Faro. The inbound route and outbound route are different once you get off the Malecon. Keep your receipt during your ride, as on occasion there will be fare verification. The widely available gringo (foreigner) bus map has a few landmarks, but isn't drawn to scale and shows few streets, making it really hard to figure out where the buses actually go. We wound up making our own map of the Sabalo Centro line, which you can download here.
Pulmonias are the VW-based ragtop carts. Negotiate your fare before you get in. It is wise to have small bills — the only time we had a fare dispute was when we didn't have the exact fare and needed change.
Aurigas (red trucks) are good for larger parties, comfortably accommodating six to ten in their open beds. Again, agree upon fare in advance, and have correct change.
There are bike lanes on the Malecón. We did not make it there from El Cid; traffic did not seem safe for biking (says the woman who biked in San Francisco for 25 years, back before there were any bike lanes).
Boatyard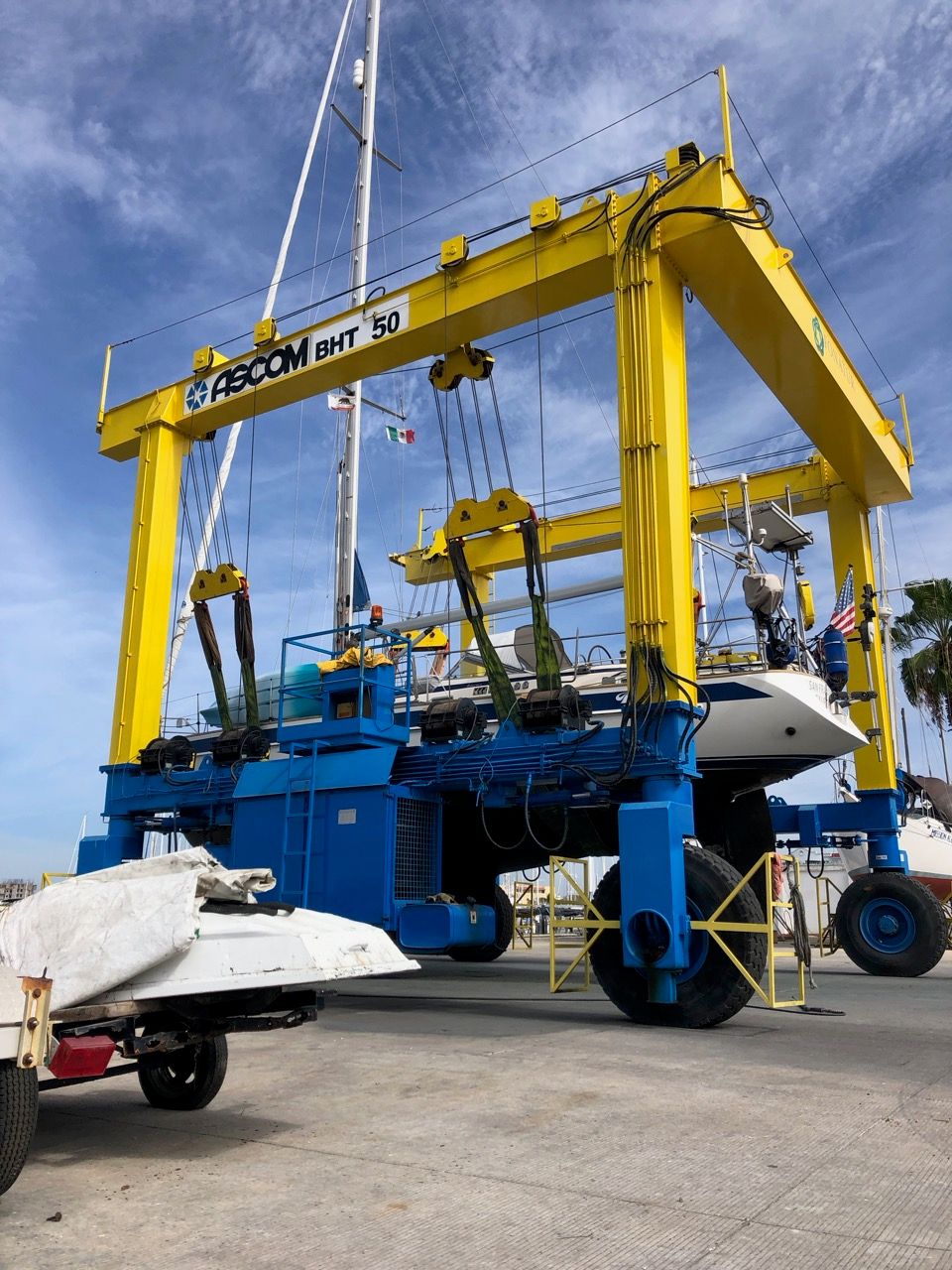 There is one boatyard in Mazatlan. Fonatur handles the haulout, then there are three companies you can contract work with. Hauling out is significantly less expensive than in Puerto Vallarta.
To haulout, you will back your boat between a pair of unpadded concrete piers and toss four long lines (fore and aft, port and starboard) to the staff, who will secure your boat. If this sounds harrowing, it's because it is. The Travelift will drive out and the staff will shift the lines to keep the boat secure while the Trave.ift drives onto the pier to pick up the boat. The boat will be lifted so that your stern is level with the lot so that you can disembark, then the lift will drive your boat up into the yard.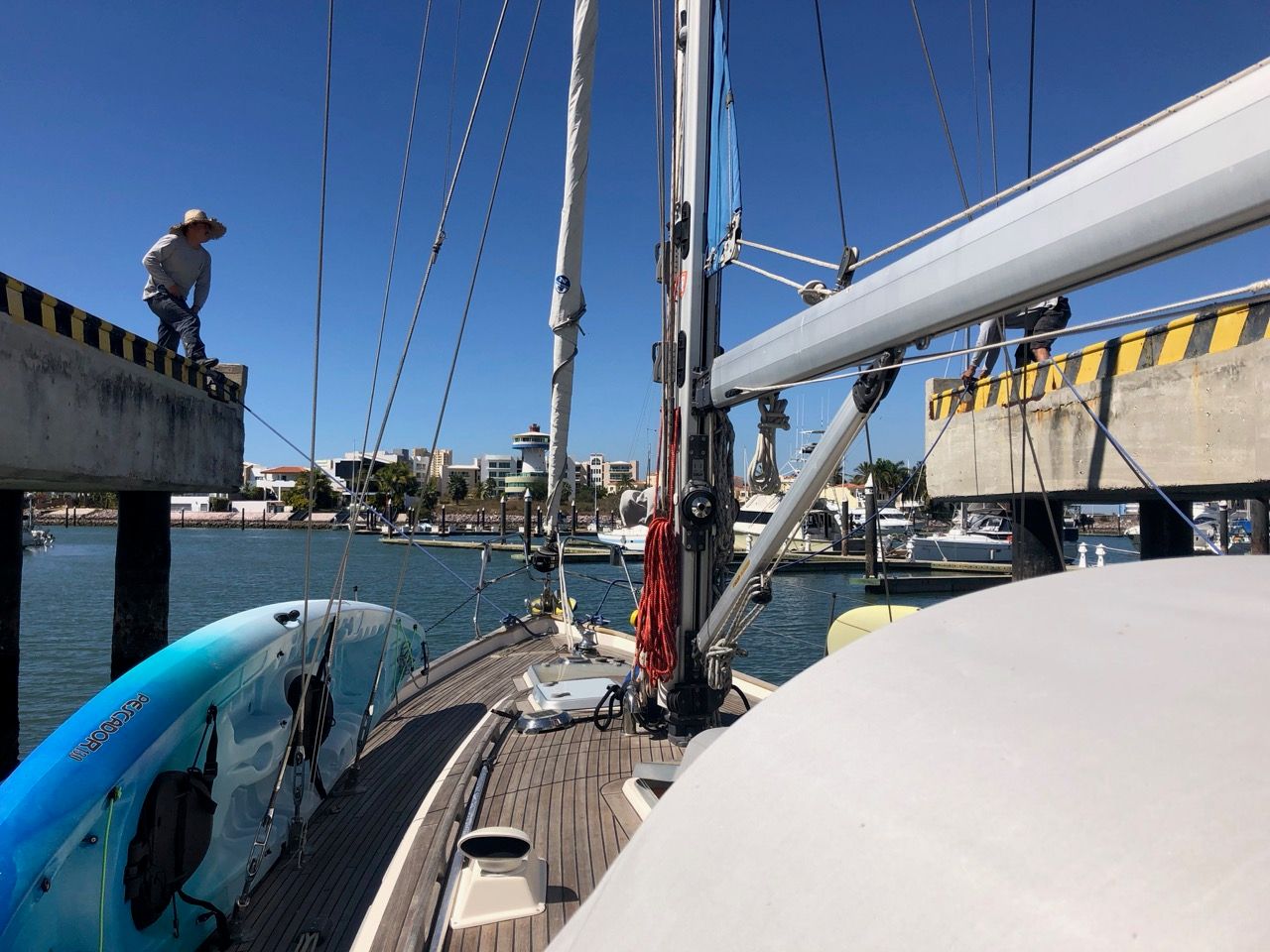 We worked with Active Marine, who removed 19 years of ablative bottom paint and replaced it with fresh hard bottom paint. We liked the people who worked on our boat and were happy with the work they did.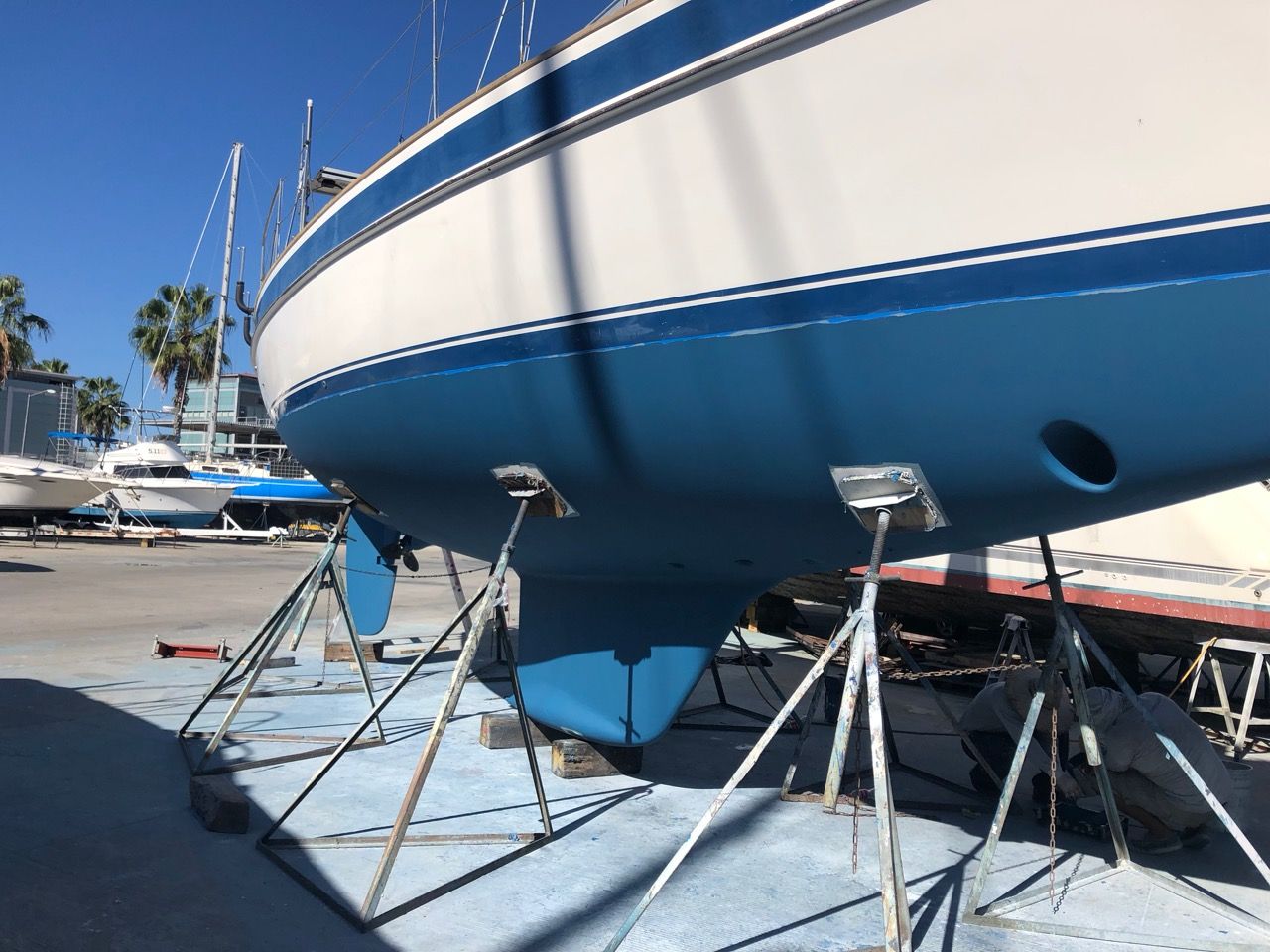 We lived aboard for the 11 days of work there. Inexplicably, there's a hip dance club called Porto in the parking lot which partied late into the night on the weekends, which was amazing for late night work but awful for sleep. One notable moment found us both startled wide awake just after midnight to the sound of an extraordinary array of fireworks being launched from the roof.
Provisioning
Saturday Organic Market in Zaragoza Park. Arrive when they open at 0800 for eggs, which sell out fast. Organic beef/milk/yogurt stand. Great local sausages and bacon. Good local yucca chips. Lovely honey. The booth with dried spices and fruits was a favorite, especially the dried banana slices.
Mercado Central / Mercado Municipal / Mercado Pino Suarez is a feast for the eyes and belly! We loved the smoked marlin and pulled, spiced pork; great to freeze for passages. Chicken breasts were lovely, and they will slice and pound them for you ("ablandado" or tenderized). Lots of shoemakers with good sandals and tourist items. Plenty of fresh produce, although nothing organic that I saw. Not a place for vegans, as there are lots of heads and hooves on ice. A wonderful place to learn from friendly butchers! There are restaurants upstairs.
The Shrimp Ladies are a famous set of merchants. The shrimp are sold on the street by size. They're also on ice, so it can be smart to shop early in the day.
The vegetable truck comes Monday, Wednesday, and Friday to the condo building next door to El Cid around 0915. The shrimp van comes at a similar time. Take the water taxi across, then walk away from the water toward the street and into the parking lot of the condo to wait for the trucks. They come to Marina Mazatlan around 0900. Very happy with the provisions from each.
Walmart was an easy bike ride from El Cid and a good source of organic staples: apple cider vinegar, sugar, quinoa, pecans, seeds. They also carry Water Wipes and White Cloud (a toilet paper with a good reputation for use in holding tanks).
Home Depot is an easy bus (Cerritos-Juarez line) or taxi ride.
Mercado Verde was around the corner from Soriana near Home Depot; a local health food store. We didn't make it here but heard it was great.
Galerías Mazatlán, the largest mall in town, is across the street from Walmart. It includes a Liverpool (a high end Mexican department store), many common international chains, a food court, and a movie theater.
There isn't really a chandlery in town. I know, right?! There's a mini chandlery near Marina Mazatlan. Acesarios Maritimos will order from West Marine for you if you have time to wait. Mostly, though, folks suggest that you nip down to Puerto Vallarta.
Sights and Adventures
El Faro Mazatlán, the lighthouse. A 30 minute steep, moderate intensity hike (some paved, some not) up and again back down. Breathtaking views. Glass bridge! Super fun.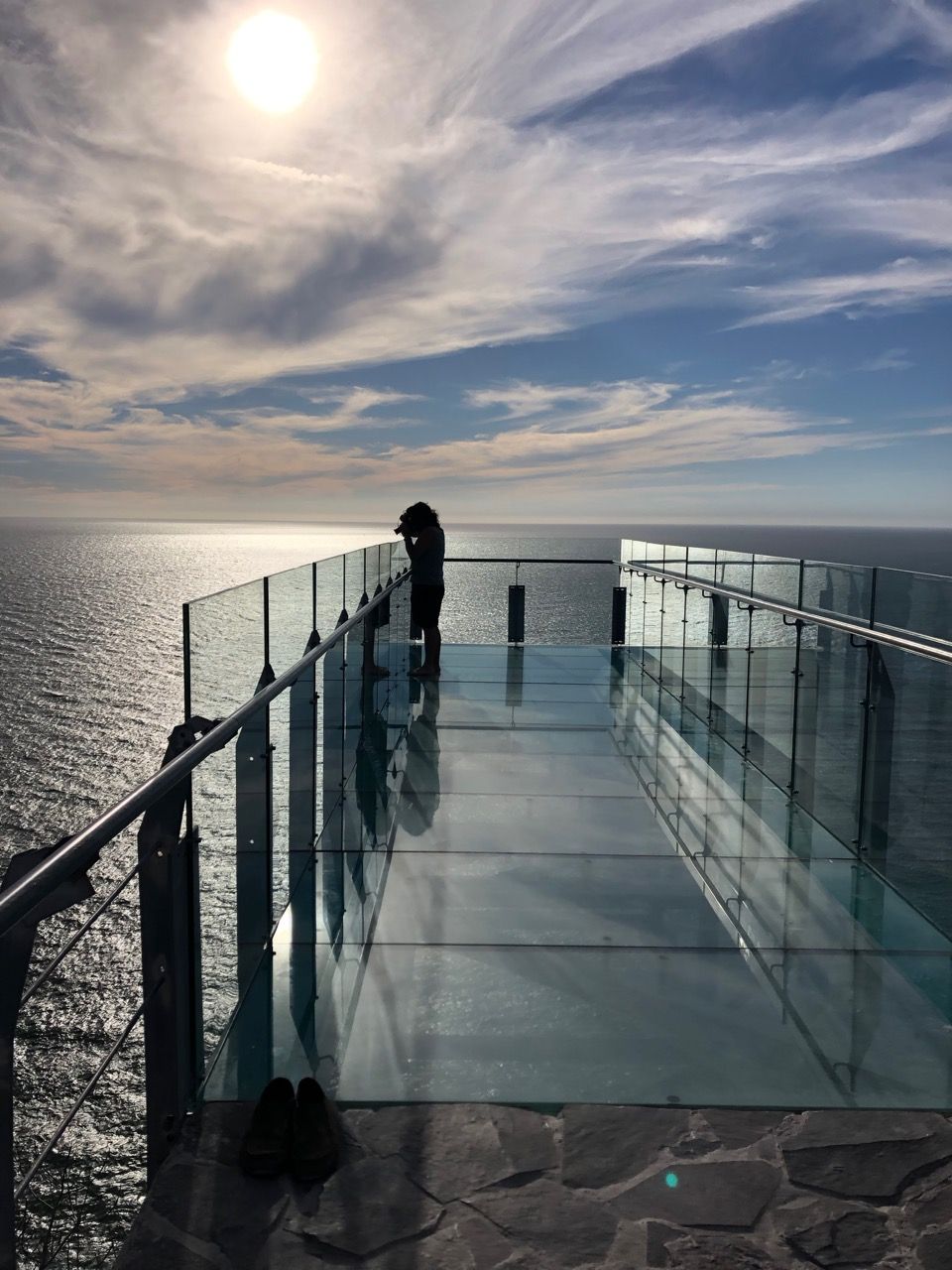 Parasailing. $50.00 USD. Looked fun.
Deer Island day trips are popular.
Los Cladavistos, the cliff divers, near Olas Atlas on the waterfront. Olas Atlas is a great place to meander.
There is a fascinating mural in Mazatlán's City Hall, which is quite near the lovely cathedral, Catedral Basílica de la Inmaculada Concepción.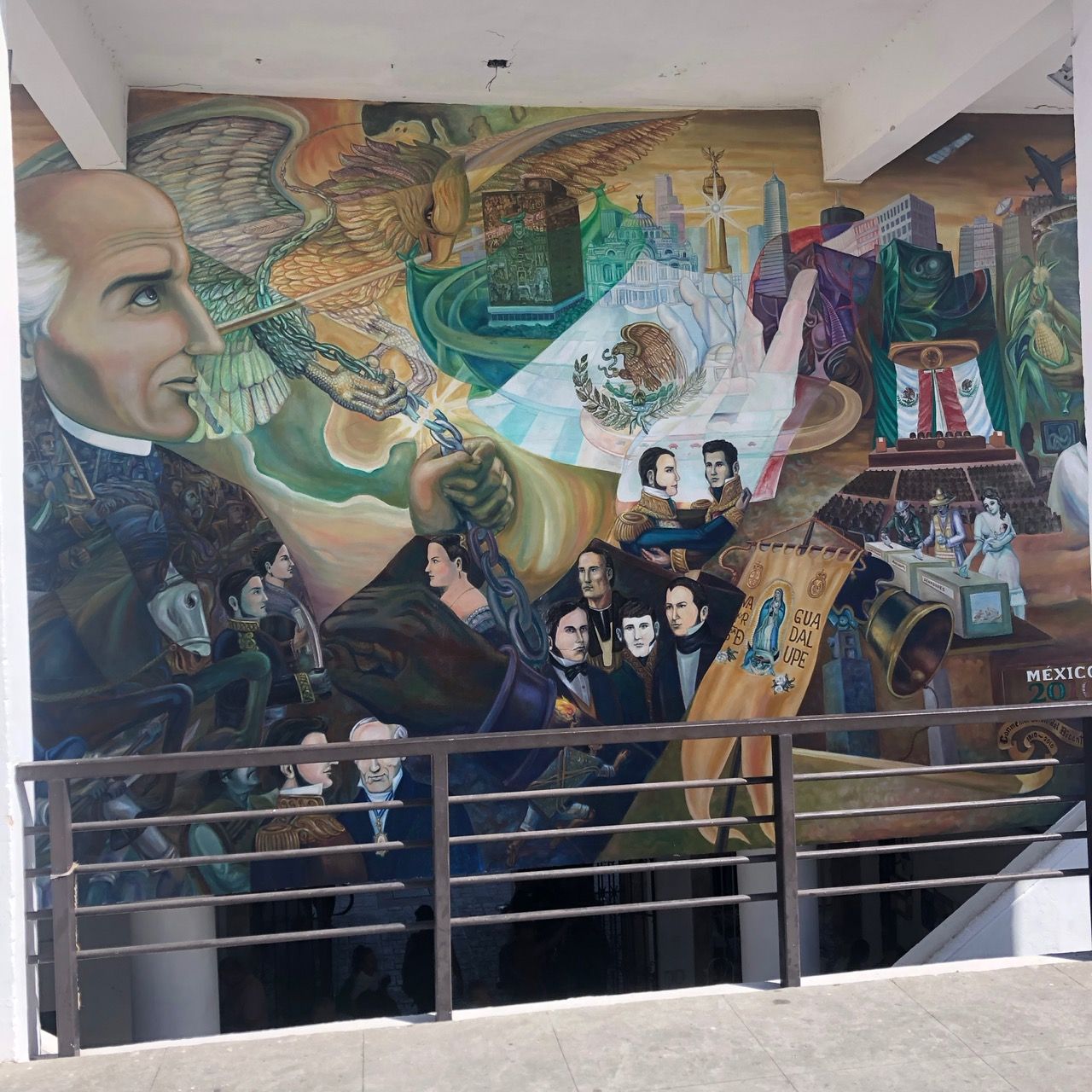 CARNAVAL! Mazatlán has one of the biggest Carnaval celebrations in the world.
The beaches of the Golden Zone are lovely. We loved sunset strolls accompanied by roving gangs of teen mariachis, playing hip renditions of classics and improvising their own songs. We've never seen so many tubas at the beach before, and no beach will ever seem complete without them now.
Playa Bruja beach is north of the marina, and we'll spend more time there next time.
Next time we'll also consider taking a road trip over the highest suspension bridge in the world on our way to Durango, where many Westerns were filmed.
Dining
Mazatlán is said by many to have the best shrimp in the world.
Chilorio is a lovely Sinaloan specialty, pulled spiced pork.
Centro Historico (aka Centro)/Old Town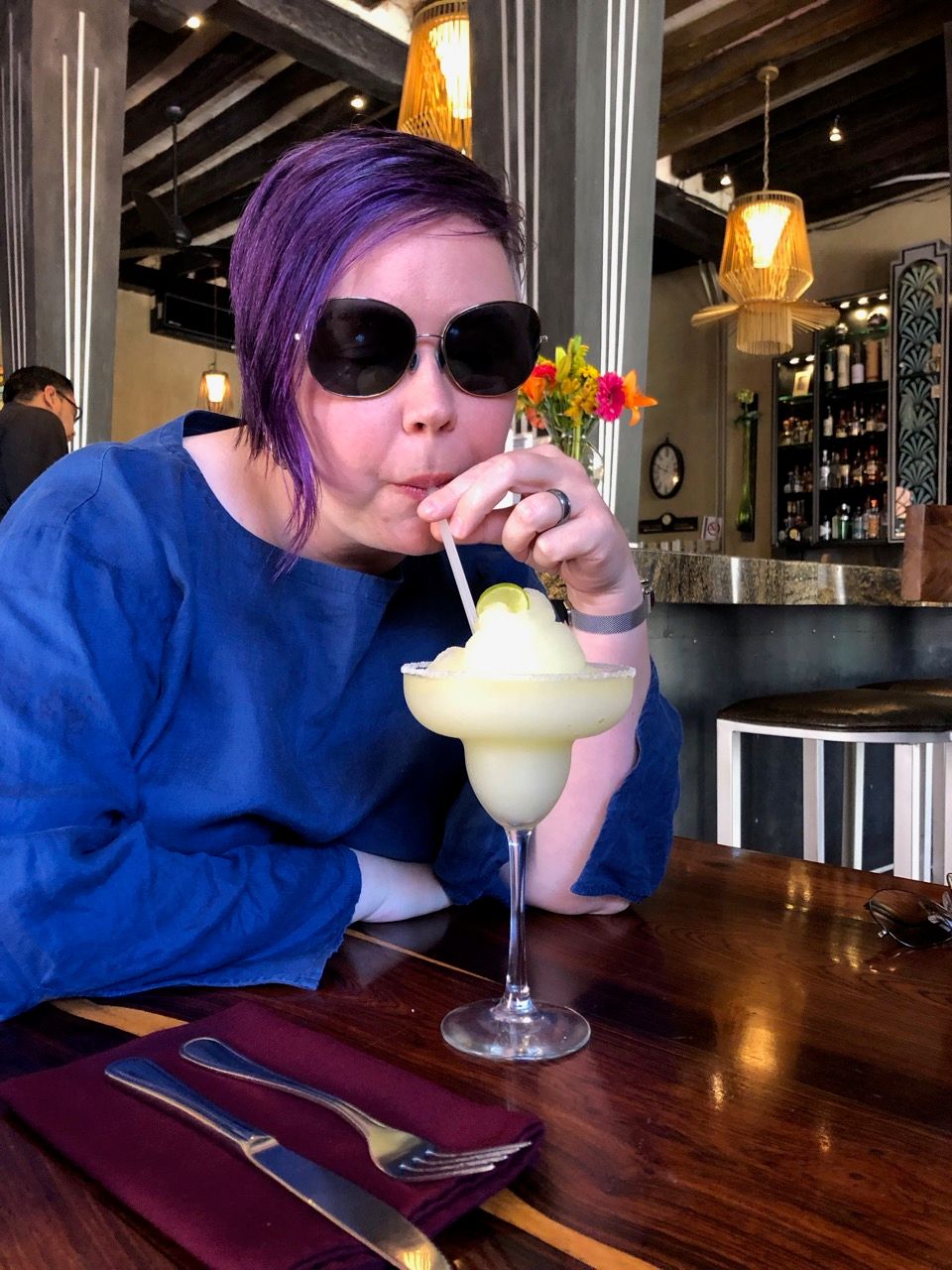 Hector's is exquisite. Reservations are wise. A chef friend said he'd eaten in Michelin-starred restaurants and the food was on par with them. Great cocktails. Our introduction to the carajilla (coffee cocktail), which was lovely. They have a bakery next door.
Totem has coffee, amazing cocktails, food, and some kind of rooftop thing we didn't explore as one of us had a sprained ankle. Very California millennial fashionable.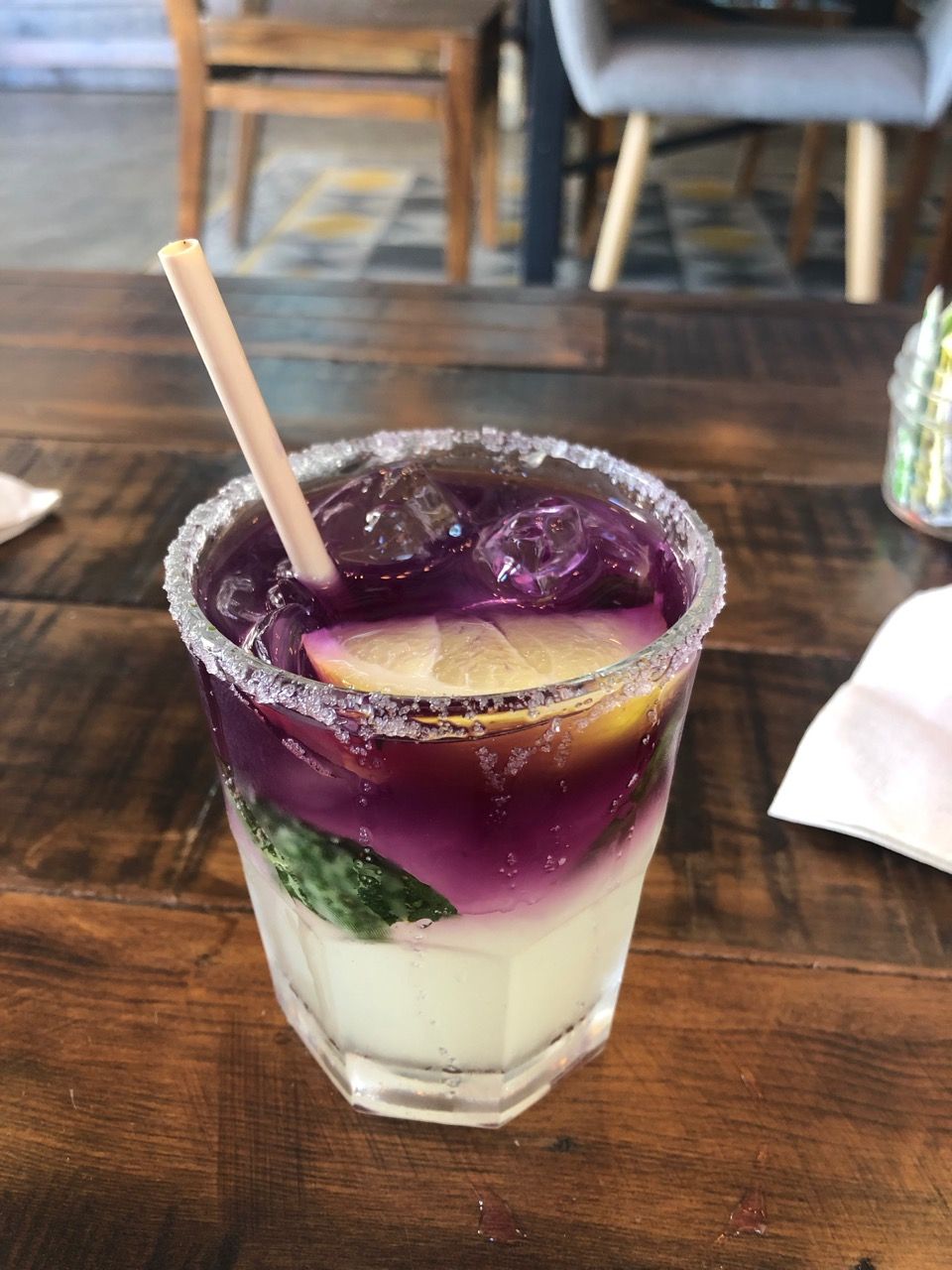 El Ajibe, The Cistern, is below ground, ghoulish decorations, widely loved. We did not make it here.
Pedro y Lola was just okay when we went.
Golden Zone
Pancho's has two locations. One is a 5 minute walk from El Cid. Great for breakfast and dinner; we ate there several times. The other is beachside. We tried twice and weren't able to get a waterfront table; very popular!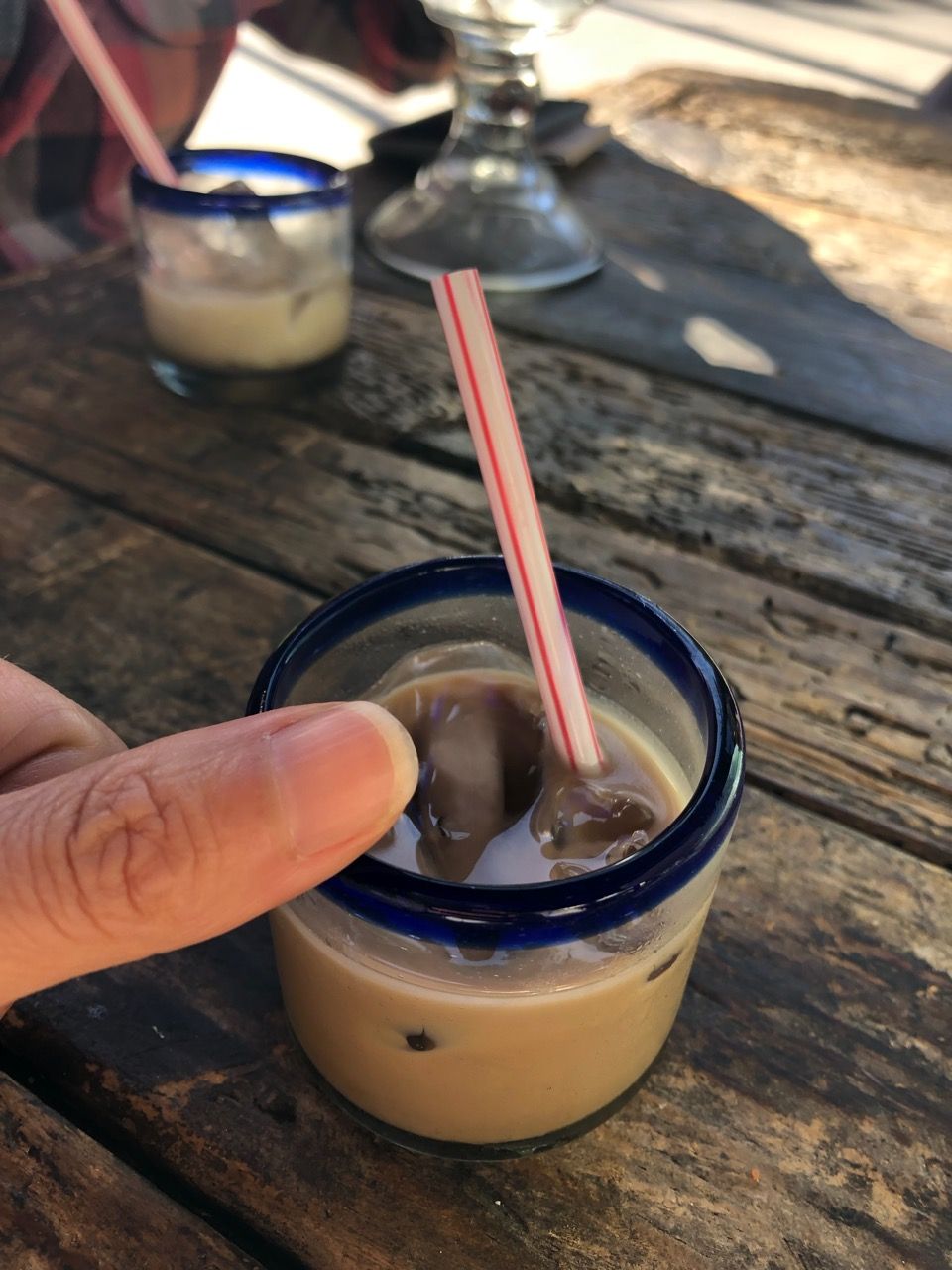 Barra al Mar was some of the best food we had. We were the only gringos there. Great drinks, especially the piñas colada and ruso blancos (White Russians, which — Dude! — turn out to be a Mexican invention). Exquisite ceviche. Really top notch. Oh, and that purple sauce. Yum.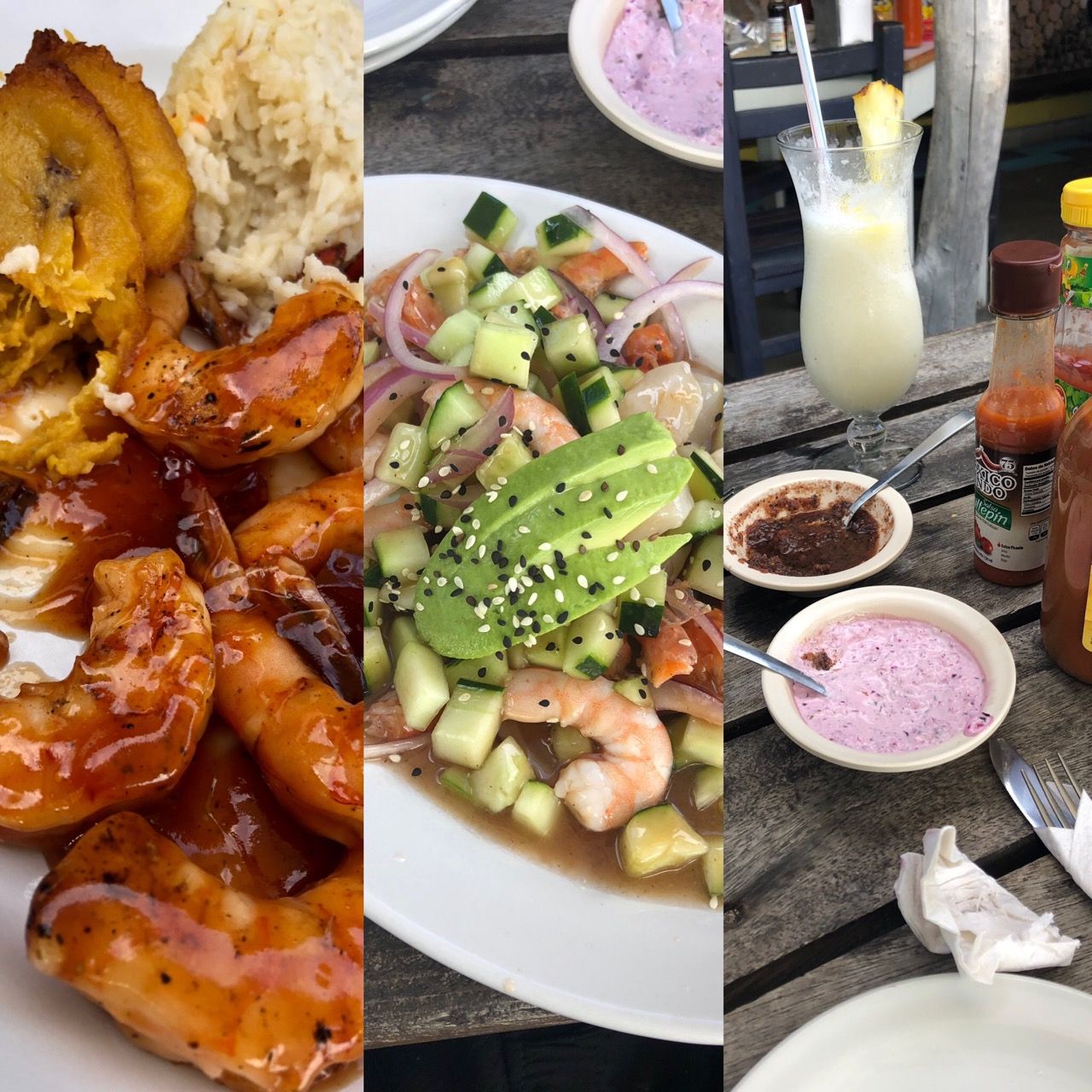 Near Fonatur and Marina Mazatlán
Gus y Gus is fun, tasty, and friendly. We had breakfast here daily when in the boatyard.
Rico's has great coffee drinks and juices.  
Porto is the aforementioned day/night club in the boatyard. Shots and bottle service and ceviche. Low tiled shallow pools, chaises, and hanging chairs; you can get in the water if you wish. Chill afternoons, clubby with doorman and security at night. We went for sunset and the very fashionable young people were quite welcoming.
Other Places
El Fish Market in Golden Zone was under renovation; we ate at the one off Olas Atlas and it was fantastic.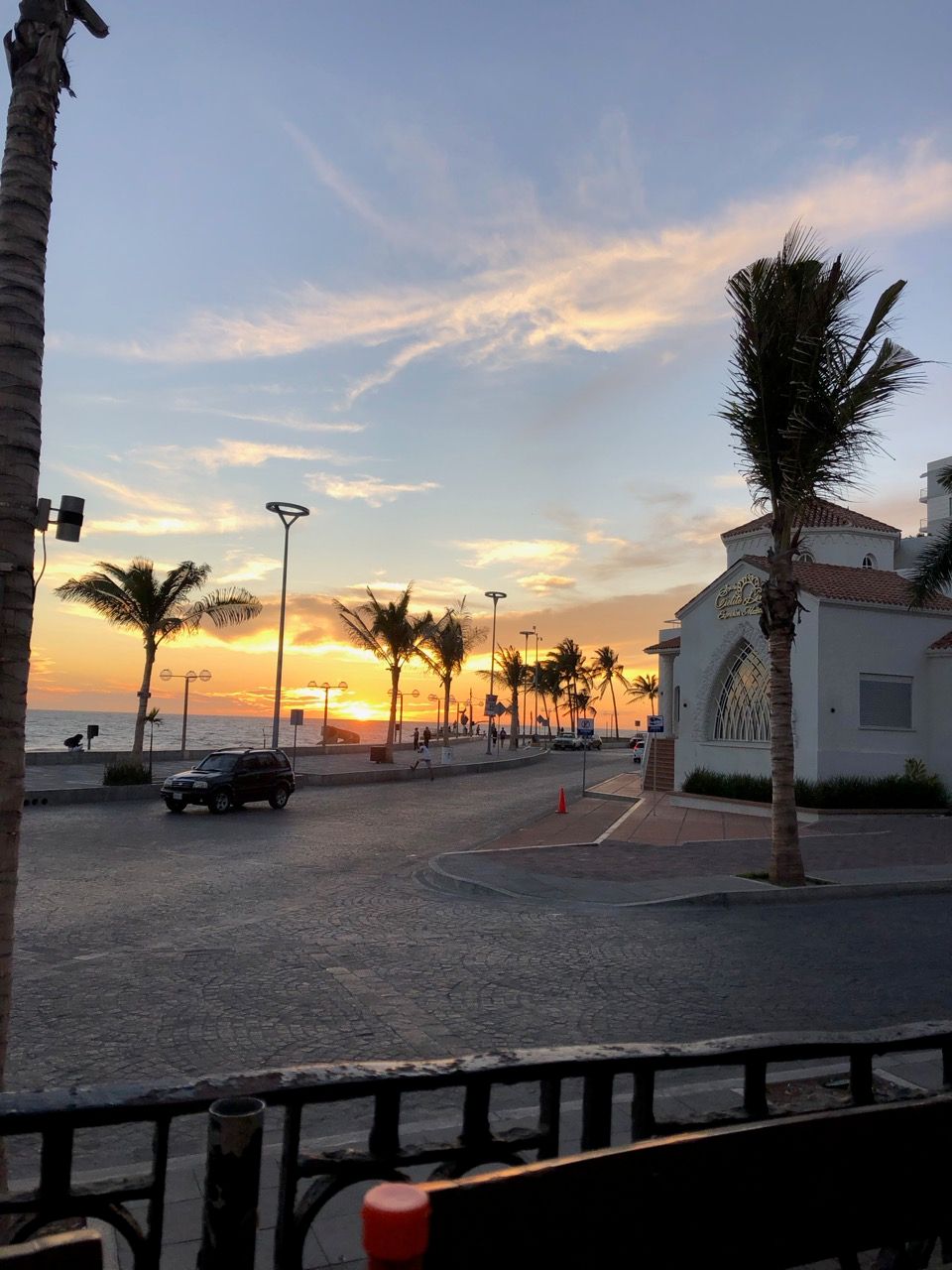 Mr. Lionso on Playa Bruja is a classic tourist restaurant. Live music, dancing, free house tequila shots after dinner, flaming coffee, balloon hats, stalls selling goods inside the place. (I got my great sandals for 300 pesos.) You can arrive early and hang out with beers on the beach. The vibe and food are different in Machado Square.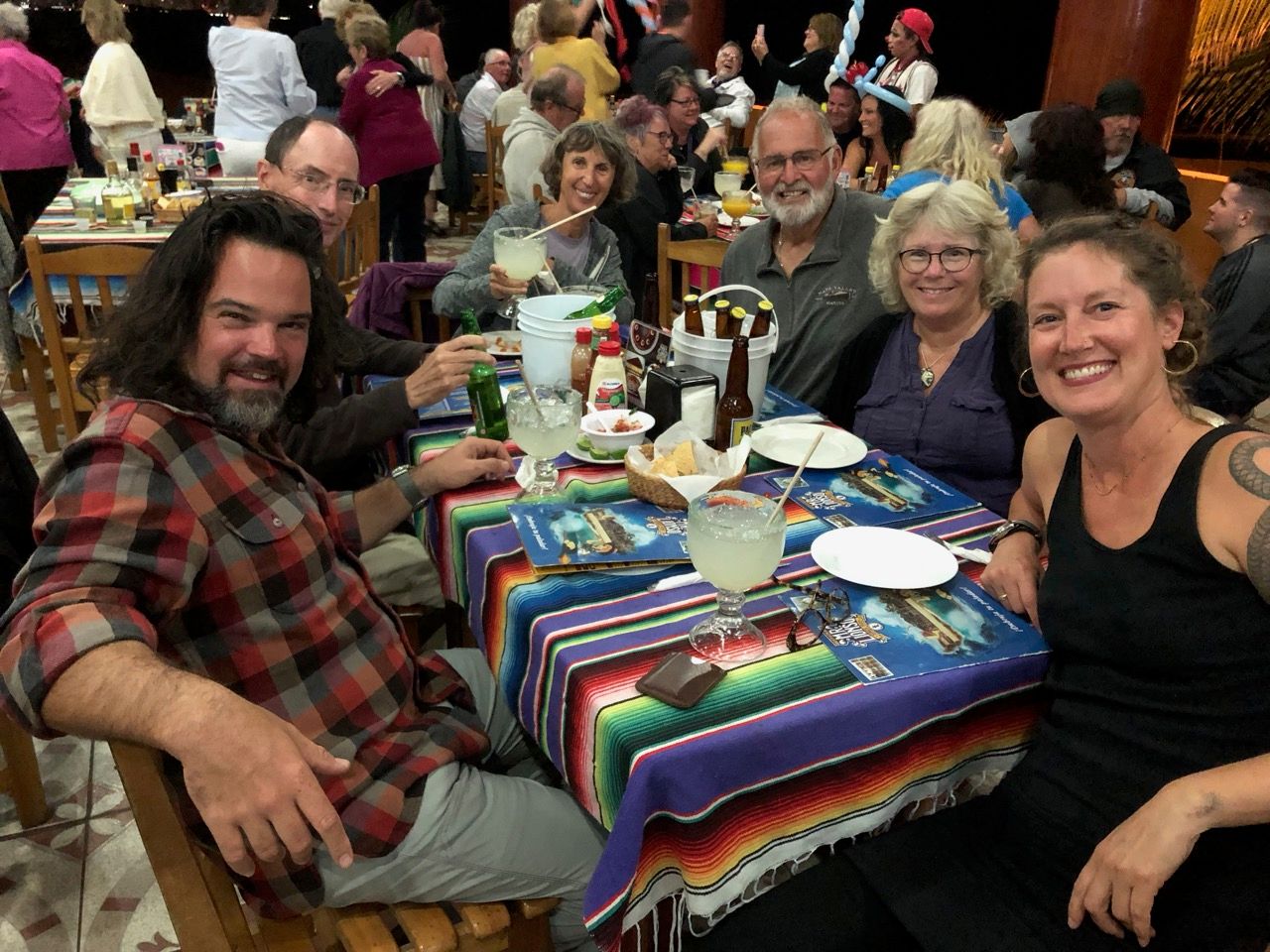 El Muchacho Allegre on the Malecón is a fun party place in the afternoon and a gonzo party place at night: staff tossing people in chairs, shots poured into your mouth, balloon hats. Great drinks, food good, enjoyable music. We would return in the afternoon.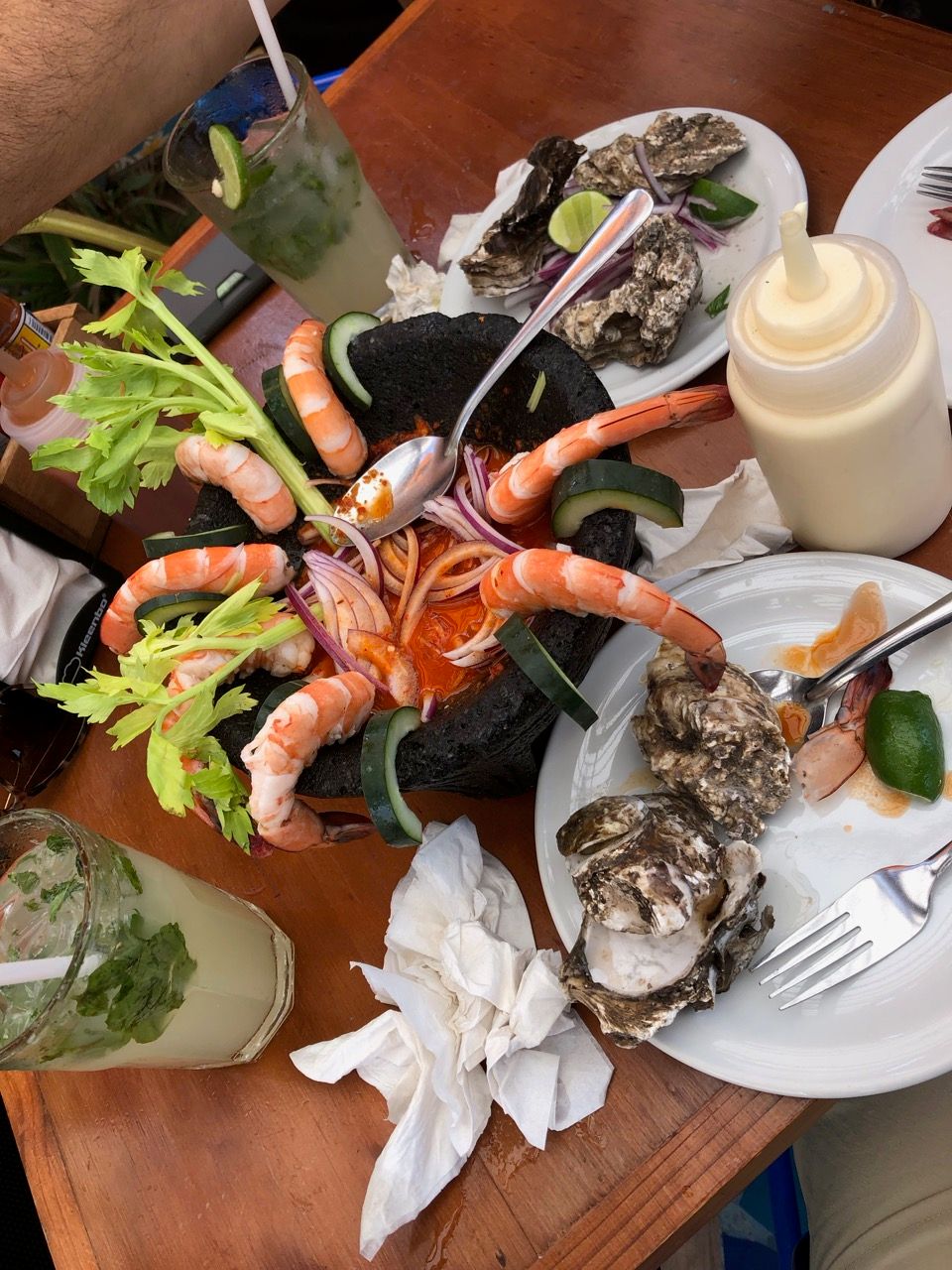 Coffee
Looney Bean. James loved the beverage he got there, but not so much the bag of beans he bought.
Getting Free posts from Mazatlán
Stumbling into Magic: El Cladavista

Carnaval in Mazatlán: Burning of Bad Humor & Naval Battle Fireworks

Carnaval in Mazatlán: The Parade
El Faro Mazatlán: The Lighthouse

Deep and loving thanks to Rosalind of SV Ramble on Rose, who answered our last-minute call about the channel entrance and shared her own recommendations when we were feeling stuck and blue and not clicking with the city right away. We loved hanging out with Rosalind and Don here! Their love for Mazatlán inspired ours, and we hope ours inspires yours!